When it comes time for someone's birthday or if you're already planning for Christmas, you want to make sure that you're picking the presents that suit them and their interests. For the foodie in your life, there are plenty of directions you can take, whether you want to help them craft their own recipes or provide a taste experience they've yet to enjoy.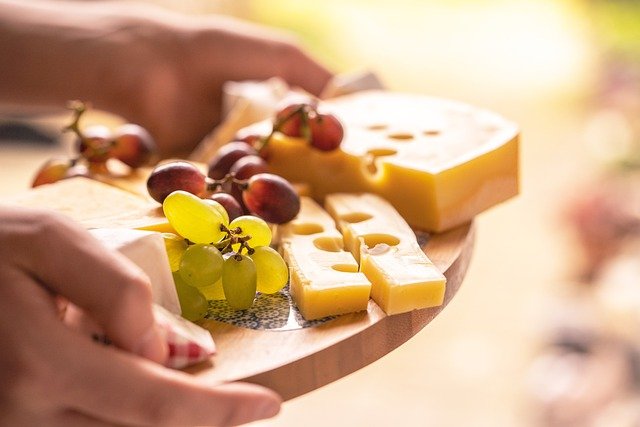 The perfect platter
Subscription and delivery services have made it easier than ever to give your loved one a taste of the finer things, nowadays. If you're looking to give food as a gift, then something like a cheese platter subscription might be the perfect thing for them. Of course, if they're not into cheese, there are plenty of other options, from desserts and chocolates to spices that they can use in their own meals. Every foodie has their weakness. Make sure they stay in supply with a subscription box.
A sip of something extra nice
Of course, it's not just food that food lovers tend to enjoy. Many of them also have a taste for fine drinks, whether it's wine, whiskey, or else wise. You can find out their favorites and make sure that they have a taste of it on their big day, but you can also look at some more fun options they might not have tried. A whiskey lover is very likely to enjoy whiskey-based drinks like a Gold Rush cocktail, as well. There are plenty of good guides for buying fine drinks online if you have no idea where to start, too.
A delivery with a difference
If your foodie is more the type to enjoy cooking their own food, then offering them the chance to expand their own repertoire and tastes might be very well appreciated. However, they might not have the time to go through a cookery class. Recipe delivery services like HelloFresh have become a lot more popular as of late, delivering everything one needs, including a recipe book, to create their own meals.
A trip to a good food city
Experiences can often be just as effective, if not more so, than physical objects. A trip to somewhere special can make for an excellent gift and, if you're talking about a foodie, then finding the best restaurants in a city known for its food culture is going to go down well. Just make sure that the city offers enough distractions for you to entertain yourself, as well.
That one appliance that they're missing
Anyone who loves cooking is likely to have a very well-stocked kitchen already but the costs of all those tools can add up, so it's very likely they haven't gotten around to picking up the one thing they are still missing. Look at some of the must-have appliances they might not have stocked and see if you can't complete their kitchen for them.
Foodies are pretty easy to please when you think about it. They like new culinary experiences, whether they're the chef type or they prefer having it served to them. Hopefully, the tips above give you some ideas of how to give them just that.