Thankfully for some of us the cold weather is going away and the sun is coming out. Now that it's getting hotter outside the kids are going to need some ideas to get them outside and off the video games. From your average tween to your little toddler these fun gifts are sure to get your children interacting with others in the neighborhood. Cute dolls to old fashioned Hot Wheels cars are sure to peek your child's interests.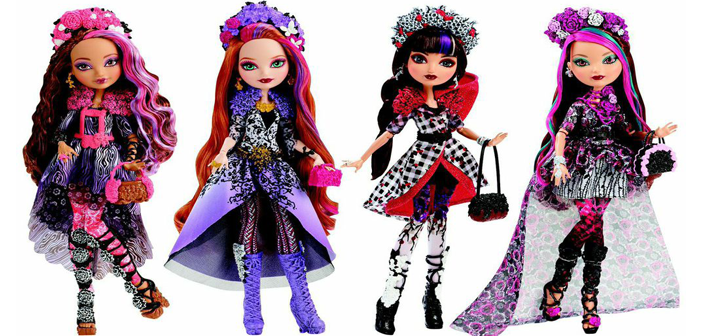 "Springtime is an epic time to start a new chapter at Ever After High, where the teenage sons and daughters of famous fairytales decide whether or not to follow in their parents' fabled footsteps. Spring is the season for the Spring Fairest, a spellebration of renewal and creativity." Spring Unsprung taking a new twist on modern dolls. By taking classic story tale characters like sleeping Beauty and Pinocchio and showcasing their offspring. Each doll comes with flashy, detailed design along with a unique ring for you based on the chosen character. If the doll alone is not enough to hold there attention perhaps they can sit down and watch the new series covering these great dolls on Netflix. From a novel inspired by the modern story tale characters to a glittered chandelier you know you can't go wrong.
Another gift you may not want to pass up for this age group is Barbie Bubbletastic Mermaid. She comes with a tail that you dip inside a bubble solution, by pulling the back string Barbies tail will spin creating a large amount of bubbles. If this doll is available for a short time I'm sure even Barbie collectors will try to get a few of these with the doll being so unique.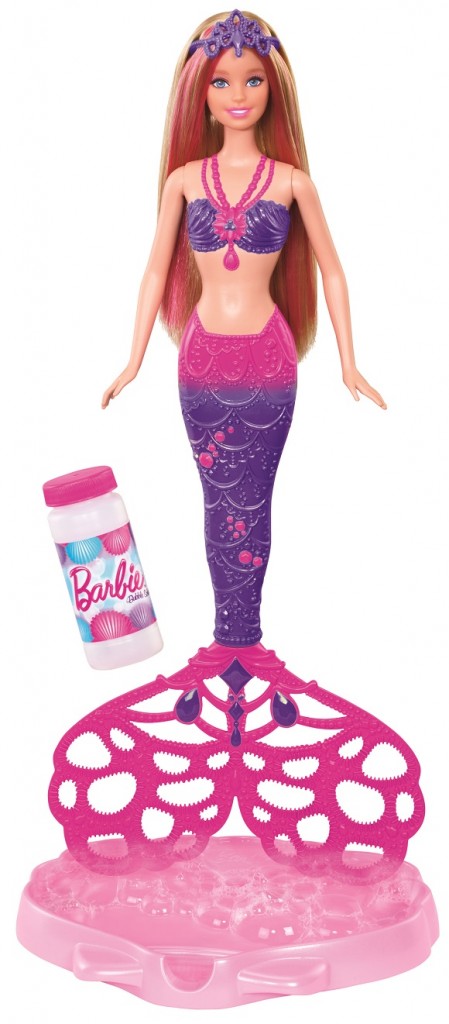 For the younger group you may look in to these cute AmiGami toys that the kids get to design. Using their imagination they change the features of one of these AmiGami toys. Which are available in different animal designs from a dog to a horse, it is your job to make it colorful and stylish.
For the boys you have Boomco coming out with a blaster called Farshot with a long range shot. the front of the Farshot transforms in to a shield to protect you from in coming smart stick darts (will only stick to Smart Stick Technology). The shield has a lining (Smart Stick Technology) that the Smart Darts will stick to. Also included is a sticker target that you can place anywhere you want sticking to most surfaces.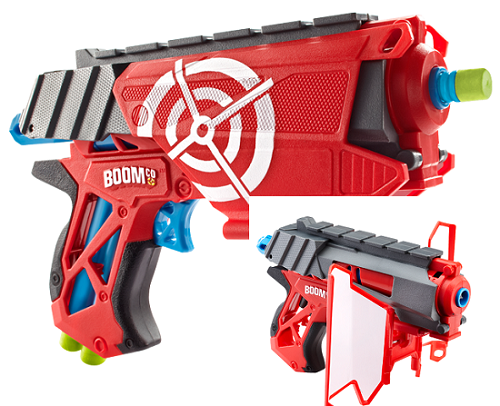 Maybe they are not old enough to play with blasters, if so Hot Wheels is always creating great cars that will keep the kids interactive for hours. I can't remember a time when I didn't want to show off my Hot Wheels cars back when I was younger. Always had that one car that only I got to use, the other 30+ were up for grabs if anyone wanted to use them. Most of these seem like good gifts for the kids on any occasion and are sure to not break your pocket as well. Hopefully I could help you decide on a few gifts to get for the kids while the sun is out, and the BBQ's are starting.

Disclaimer:
This product was received from the Company for review purposes only. All thoughts and words in this post is my own and I was not paid to endorse it. I am only voicing my opinion about this product.