Every now and then we come across a product that we actually do NEED in our life, and SUGRU is that product for us! It can literally help you fix almost every thing in your home, or add a little extra spice of design in it.
Out of the box, Sugru comes across like play-dough. It's super soft, and super malleable…which means that you can mold it, bend it, shape it to whatever it is that you need. Whether you an thin patch over something or maybe you need a little bumper on something to keep it safe, you have 30 minutes to shape it and ship it out on to whatever it is you need it for.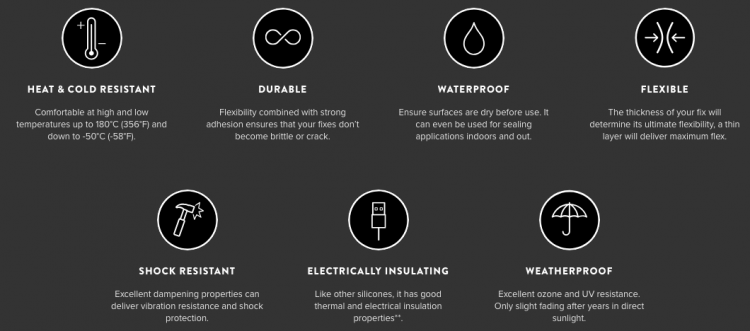 Once you're done shaping Sugru mouldable glue, it sets into a strong silicone rubber in as little as 24 hours.
To put Sugru to the test, I decided to create "glue spots" to hang a couple of paintings on the wall. According to Sugru, it can handle 400x times it's own weight. SO with the help of a couple of packages of Sugru, I was able to hang 2 heavy paintings! I placed the Sugr to the backing of my paintings, and allowed to dry for 24 hours.
From there, I simply adhered it to my wall…and it actually stayed there! I was like, yay! No more nail holes in my wall, which makes me a much happier person.
There are so many fabulous ideas and life hacks that you can use Sugru Mouldable glue for, including repairing/or creating a protective surface area for your for your charging cords. Let's admit it, charging cords are the bane of our existence. They always break and fray at the end of the cords, and we have to spend money on getting more.
With Sugru, you can mold the product around the edging of the cord to create a cast around it. Allow to dry for 24 hours, and you have bendable silicone protecting barrier around it.
Want more creative ideas? Take a look at Sugru's Instagram page! It's totally on Fire with TONS of great ideas! Here's a few of my favorites.
Here's a fabulous idea to keep keys organized!
I totally LOVE clever storage ideas, and this one is awesome!
Want to create some creature comforts for your paint brush, crochet hooks, or drawing utensils? Then this is totally going to be right up your alley! This is truly ingenious.
No matter what the situation, we are pretty sure that Sugru Mouldable glue is going to be your new go to fix it all! What would you use Sugru for?? Leave a comment and let us know!