Starting a business at home can be the ideal compromise for working moms. As well as removing time-wasting pursuits like commutes, the opportunity to be on-hand whenever your children's school calls can certainly see you better managing both aspects of your life without always having to compromise. Or at least, it can if you also consider the impact your at-home business is having on the family space overall.
After all, as many WFH moms discover the hard way, everything from paperwork to packaging materials and beyond can very quickly start taking over if you aren't careful. This can result in dissatisfaction for everyone, and the only way to overcome that risk is to keep things in check using pointers like the ones we'll discuss throughout this article.
# 1 – Consider an outside office
There's plenty of advice about how to keep your in-home office private, but any office within your family home can still lead to unwanted crossovers, overspilling paperwork, and, perhaps most fatally, the temptation to pop in and answer a few emails instead of making dinner. By comparison, increasingly popular garden offices provide as clear a distinction between home and work as you can get from heading out of town every day. Choosing between the many now-spacious designs on offer can particularly result in a ready-made work/storage area that means not even the sniff of a work biro ever needs to creep into family areas like your living room or kitchen.
# 2 – Give everything a dedicated space
Regardless of where you do the bulk of your work, dedicating set spaces to every pursuit can also better enable a less invasive work arrangement. Even something as simple as developing a dedicated packing area complete with storage units and a small conference table on which you complete this task can eliminate unwanted overflows. Meanwhile, plenty of storage units and even simply a desk with drawers can all contribute to the immediate cleaning away of workplace elements that could otherwise end up creeping into your living room.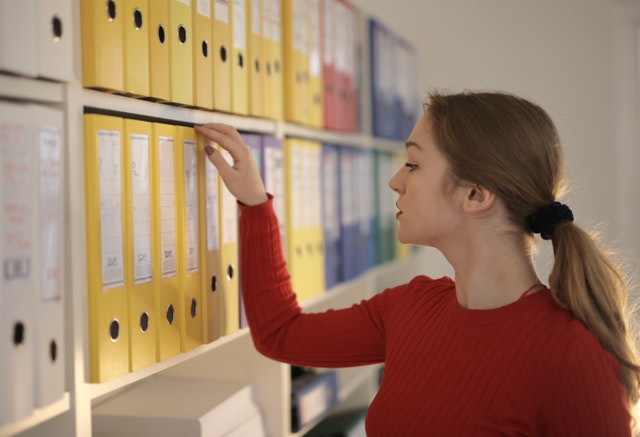 # 3 – Know when it's time to move
There's no denying that working from home has its benefits for moms, and starting a business here is more than achievable if you're able to do so in a dedicated space as mentioned. Unfortunately, while a small-scale business startup is easy enough to manage from one room, the more your efforts here grow, the harder it'll be to keep things contained. As such, stopping unwanted business overflow is also a case of knowing when it's time to move into a bigger, separate office space that more definitively keeps things apart. Obviously, an overrun family home is, in itself, the most significant indicator to look out for here, but other warning signs might also include the need to bring employees on board, or requirements to host clients within your workspace.
Your family deserves a home worth returning to, so make sure you're taking these steps to keep home and business separate once and for all.