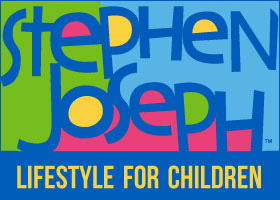 Are you looking for a few Fall Collection items for your kids, well today I will be showcasing a few must have fall gifts from Stephen Joseph gifts.com.
Now Stephen Joseph gifts.com have been known to provide kids with gifts they truly love. Their selection is wide and adorable plus Stephen Joseph gifts.com will also personalize your selected products.
Also, keep in mind as we move forward that Christmas will be upon us soon and their website has so many awesome gifts I know your children will love.
Since we are in the Fall Season many of us will be dealing not only with cold weather but wet weather too. Not only do the weather change during the fall season, there will be days when our children will have to play indoors because of the changing cooler weather. Now don't worry because Stephen Joseph gifts.com also have something for those days too.
Today we are sharing the Pop-Up Umbrella.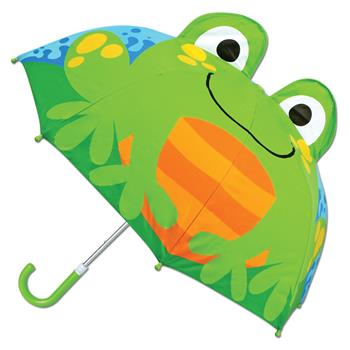 This adorable Stephen Joseph Pop-Up Umbrella will have your kids twirling around in the rain. The way this umbrella is design your son or daughter would want to play in the rain for hours due to the wide design of the Pop-Up Umbrella. After all these cute characters will definitely do the job of protecting your child from the weather elements. The easy push/pull opening will surely keep their little fingers safe from harm.
Each one of these adorable Pop-Up Umbrellas come with Fun 3D details, Aluminium frame construction, Simple push/pull opening action, has over 2ft wide (61cm) canopy, and a 22" x 27" (56cm x 68.5cm) opened. So again they were made strictly to protect your children from the rain!
You can also check out this cute Stephen Joseph Rain Ponchos.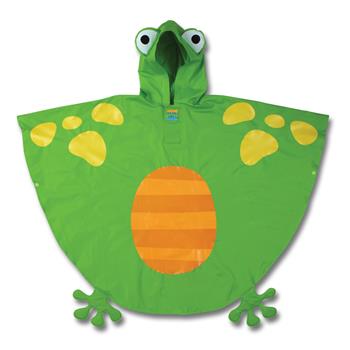 Look how cute this Frog-Rain-Poncho is, I'm sure the moment your child see both of these adorable products they'll be ready get dress with this rain gear and play in the rain for sure. No matter when they got outdoors in the rain your children will stay dry, all this is due to the Waterproof PVC material that is used to create this nice poncho? The Frog-Rain-Poncho also has a Velcro snap closure, 3D design and a matching umbrellas is available also! Rain boots are also available!
Next we have another great Fall product for those cold days when your kids can't go outdoors called the Wooden Play Cook Set.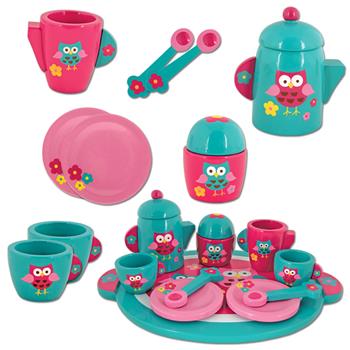 This is a perfect gift to share with the kids because while they are indoors they can play with mom or dad, or with their siblings. This Stephen Joseph Wooden Play Cook Set will be a great way for that little chef to play pretend, he or she can whip up something and share with everyone. They'll have hours of fun and excitement. This painted pots and pans set also come with matching utensils and turntable knobs to get the fun really cooking.
Don't worry if you don't have that little chef because here is another great product the kids can enjoy while indoors this fall season.
It's called the Memory game set.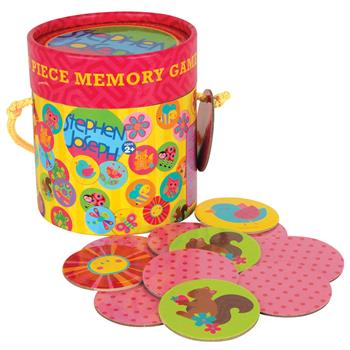 Now if you ask me which item I love the best to share with my kids I would say they all add value to a cool, wet, fall season but the most important one to me would be the memory game set. This is one of the best games to share with the entire family, you see this classic picture matching game will keep your children entertained while learning. This memory game set includes 15 bright and colorful characters to flip over and match. Just gather the kids around the table and pull out the Stephen Joseph memory game. This game will be a good way to keep your children's brain fresh and smart. The kids can even make this game a friendly completive game with mom and dad or with their friends.
So again, if your seeking to find some useful, fun, protective, Fall Season products for the kids just stop by Stephen Joseph gifts.com today.
You can keep up with Stephen Josephs gifts.com via Facebook | Twitter | Pinterest | Instagram | to keep up with the latest.