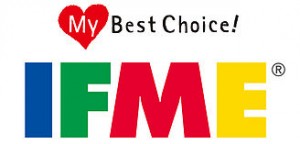 My boys have a fascination with shoes. They want to wear them everywhere and all the time. My youngest is always drawn towards brightly-colored ones like IFME shoes.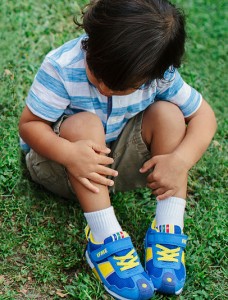 IFME is a children's shoe brand that is committed to customer service. From their shoe quality to their prices to their unique designs, they seek to provide shoes that high quality and support healthy foot development in children.
These children's shoes come in boys and girls styles in sizes 4.5-7 for babies and 8-1 for young children. The shoes come in excitingly bright colors. Each design is backed by sports medicine and made specifically to support the foot's movement and muscle use in growing feet. The sole is formed to allow toes to splay, help prevent flat feet, and promote proper foot position and even posture.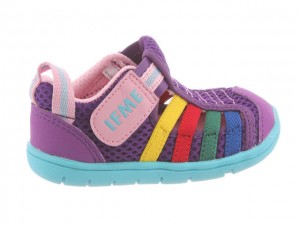 With two little ones, I completely understand how quickly shoes can get messy (and smelly.) IFME shoes have a removable sole that you can wash!
Smelly feet? IFME shoes have MOFF technology (Marvelous Odor Free Fiber) that helps keep the smell at bay. The MOFF quickly absorbs ammonia odor through its nanotechnology-treated natural cotton-based fibers.
One thing that is always a big deal for me about shoes for littles is the price. Kids are constantly growing and grow out of new shoes so quickly, so why pay an arm and a leg? IFME understands, which is why they find quality resources through Marubeni Footwear so they can offer a shoe parents can afford.
The name IFME, short for "IF it was ME," reflects the brand's deep commitment to customer satisfaction. This attitude is upheld throughout all aspects of production and distribution. The brand concept – making shoes that support the healthy development of children's feet – remains at the heart of IFME.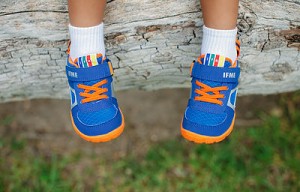 My son really likes the Ray Blue-Orange design! It is a tennis shoe style and has a velcro strap. When you are ready to shop, you can see the shoes in 360 degrees view so you can see every side of the shoe. You can also view the bottom of the shoe.
With designs to promote healthy feet growth, prices meant to fit your budget, and colors to brighten your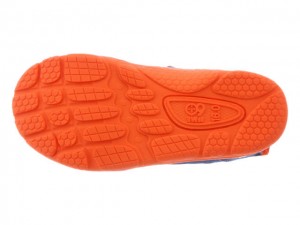 day, IFME children's shoes will help you start spring off on the right foot.
Connect with IFME:
Disclaimer:
This product was received from the Company for review purposes only. All thoughts and words in this post is my own and I was not paid to endorse it. I am only voicing my opinion about this product.