SoundFloat blends cutting-edge technology with luxury design to create the ultimate oasis in and out of the water. I can now listen to music, binge watch Netflix or make a call without any water damage or worries! It comes with a triple-sealed pouch! Entertainment even in the middle of the ocean. But wait- the chair- the single size or "lovers" deluxe size can be used on the sand and in the snow, too- blow it up and blow off work- it's time to enjoy the outdoors! I have a pink/white one but they also come in blue/white combo!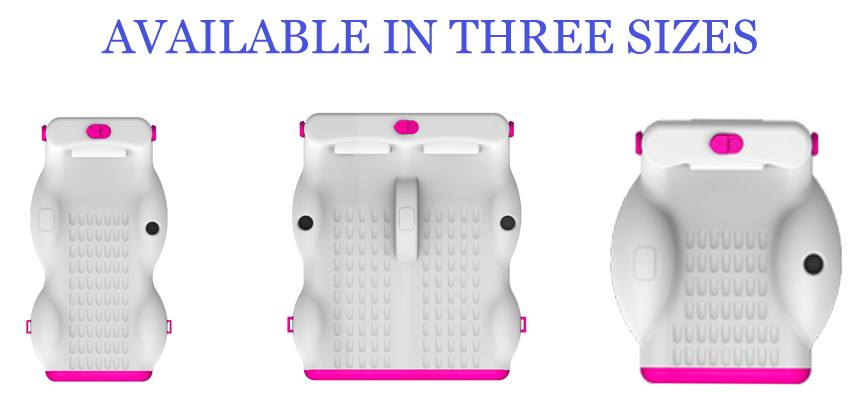 SoundFloat is a tech-enabled "luxury air lounge" that fits my lifestyle, being a weekend adventurer, a pool partier, and a lazy Sunday afternoon-er. =) It's super comfortable, durable and hello- outfitted with powerful Bluetooth technology and speakers (20 watts, 70mm embedded subwoofers, and a waterproof, High-End Sound System, oh my!)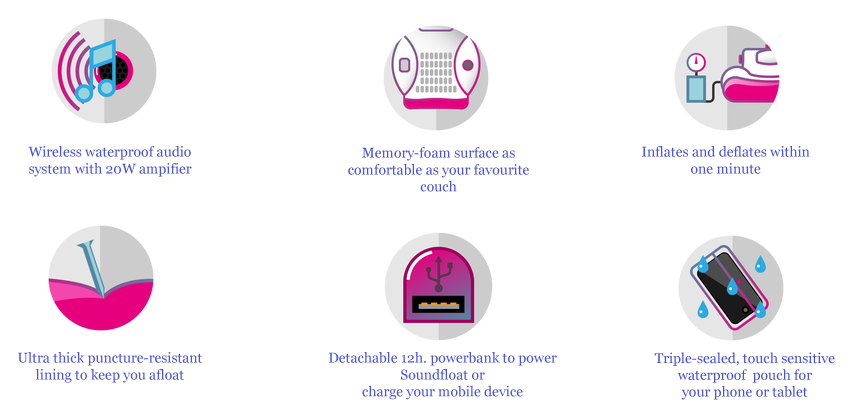 It also charges my other devices with a USB port and is easy to blow up.! The site has cool videos and ways to use this luxury lounge- built for sound! Visit SoundFloats to learn more.
Shop | Facebook | Twitter | Instagram