Sonäge® means "his or her age" in French. When it comes to feeling comfortable with how your face looks and feels Sonäge® has you covered.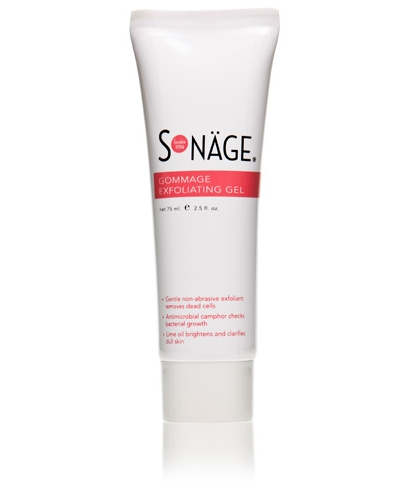 Gommage Exfoliating Gel
Start out your routine with Gommage Exfoliating Gel. It is gentle and non-abrasive unlike other brands can be. The antimicrobial camphor is used to check bacterial growth. Then the lime oil brightens and clarifies dull skin giving you a natural healthy look. Gommage exfoliates and hydrates. This dual purpose gel will eliminate your dead skin cells and impurities and refines the skin's quality.
You can use this as an exfoliant or a hydrating mask. You can use the exfoliant once a week, or twice if you have oily skin. If used as a hydrating mask you can use it as often as your skin requires. Either leaving on overnight or for 20 minutes as a beautifying mask.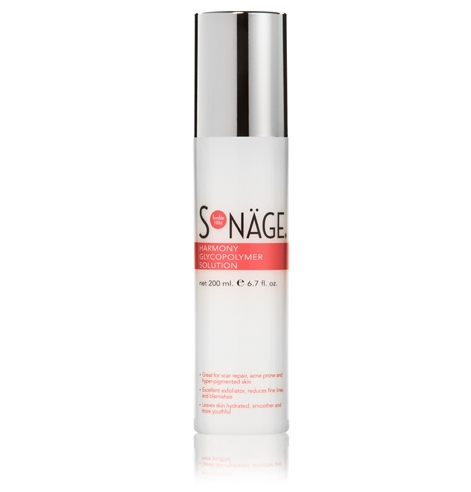 Harmony Glycopolymer Solution
This solution is a Glycolic Acid Polymer (Glycopolymer) that accelerates the removal of your dead surface cells of your skin. It also provides remarkable hydration. You will be amazed of the after effects. This formula is awesome for keeping Acne under control as well as your Hyper-pigmentation. *Use of sunscreen is recommended with this product.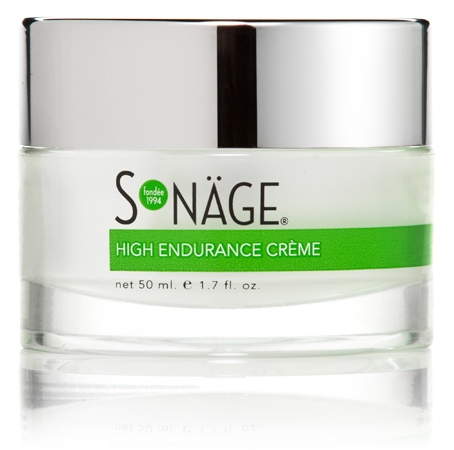 High Endurance CRÈME
The High Endurance CRÈME promotes tissue repair and builds immunity. I find this important at my age. All of those years of not taking care of my skin this is exactly what I need now. It will also calm redness and helps combat environmental aging. Also, the spin trap converts free radicals into anti-oxidants. You will want to use the High Endurance after exfoliation which will help strengthen the skin and calm.
Sonäge® has more than one line to help with different skin types and needs. You are sure to find exactly what you need. I would recommend this brand to anyone that wants more youthful skin that feels great.
Facebook |Twitter |Pinterest | Instagram | Website
Disclosure: I was not compensated for this post. However, I did receive a product from the company below and the opinions expressed in this post are 100% my own. I am disclosing this in accordance with the FTC guidelines.