The non-denominational decorations are up, the ugly sweaters are on, and the sweet smell of gingerbread lattes is in the air. (That is, if you can pry the pumpkin spice from your co-workers' hands). Their presence in the office means the holidays are here and some well-deserved vacation time is just around the corner. There's only one last thing standing in your way before you sign off for the last time this year: the office's Secret Santa.
Let's face it — there are better ways you could spend your money, but the only thing worse than participating in Secret Santa is being purposefully excluded from it. (Thank you, office politics). So here you are, once again joining in on the gift-giving game, even though it always results in useless presents no one in their right mind would buy for themselves.
Except not this year! Here are some sneaky Secret Santa strategies that might just revolutionize the way you play the game. Do it right and you'll earn the title of best gift giver in the office as you take home a gift you actually want this year!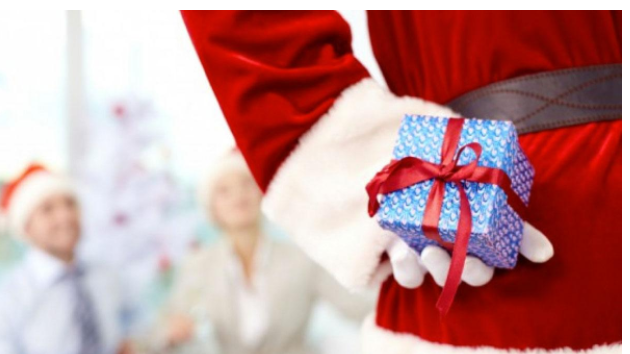 Stand out from the crowd
Most people will fold the slip of paper with their name on it once — maybe twice — before tossing it in the hat. But not you, you mastermind. This year, make sure you fold your paper in a distinctly complex way that will take some time to unfold. You'll be able to spot who picked you by looking for anyone struggling to unfurl their slip of paper. This isn't cheating; all's fair in Secret Santa, and you're only putting your powers of observation to work.
Lay it on thick
Once you've identified your not-so-secret Santa, start to talk about your hobbies in depth whenever they're around. Ask what their favorite PS4 game is to play and which accessories they prefer. If they aren't a gamer, you can act as an ambassador to an exciting new world. Recommend the games best suited for the beginner and where to find cool PS4 skins that fit the console like a glove.
If they already dabble with their DualShock off hours, then you've just gained a new friend. Talk about your theories about Death Stranding and your dream PS4 set-up — from games, customized PS4 skins, headsets, and more. Hopefully, something from your brief convos during lunch will sink in, and you'll get something you can actually use in front of the screen.
Be prepared
Don't let your inner procrastinator take the lead this December. Waiting to shop until the very last minute only serves to harm your chances as you stress over what to buy on a limited budget with no time to look around. It won't win you any favors either when your recipient opens a DVD box set of the Lethal Weapon series you picked up at the dollar store.
Start thinking about Secret Santa early on. Make an effort to stock up on generic gifts that most people would like at a time when they're on sale. Chocolate and other sweet delicacies are always a people pleaser. So is a nice bottle of wine or rye. You could also pile up on toiletries and soaps from Bath & Body Works when they have one of their strange 'buy 3, get 94 free' deals going on.
Don't forget to listen to the people around you. The person you picked may be using the same strategies as numbers 1 and 2 on this list, so keep your ear to the ground for hints about their likes and dislikes.
Worst comes to worst, you put in all this effort and you still end up getting a present you're better off re-gifting to someone you hate. It's more likely, however, that your efforts at being sneaky will pay off in the form of a gift you'll want to keep, so give it a try. Forget about being jolly. When it comes to Secret Santa, you've got to be sly.