Everybody deserves to live in a happy home environment. After spending so much time inside the property over the past three years, though, many homeowners have seen their homes lose their spark. Now is the perfect time to reignite it.
However, many homeowners find themselves unable to afford extensive upgrades due to the cost of living crisis. Thankfully, it is possible to achieve great results without breaking the bank. Here are some of the most effective ways to do it in style.
Increase Your Home Security Features
If the home leaves you feeling vulnerable, the harsh reality is that you will struggle to love it. Adding surveillance cameras, alarms, and related security tools will transform your home. You'll finally be able to relax inside the property and get a good night's sleep. Remote tools allow you to monitor the situation even when you're away.
In today's digitally-obsessed age, you also need to consider your home cybersecurity. Otherwise, hackers could do a lot of damage. As well as external security risks, you should consider internal safety dangers. Adding a smoke alarm and carbon monoxide detector will help.
Fix Faults Around The Home
Before thinking about luxury additions, it's vital that you focus on restoring broken items back to full function. Aside from the benefits seen on a daily basis, it is a move that will save you from far costlier repairs later on. After all, the damage will only escalate if it isn't treated ASAP.
Understanding the most common garage door issues, for example, can be the first step to restoring your home's former glory. Other common faults include broken plug sockets, worn window sealants, and dripping taps. The sooner that you fix these issues, the better it is financially and logistically.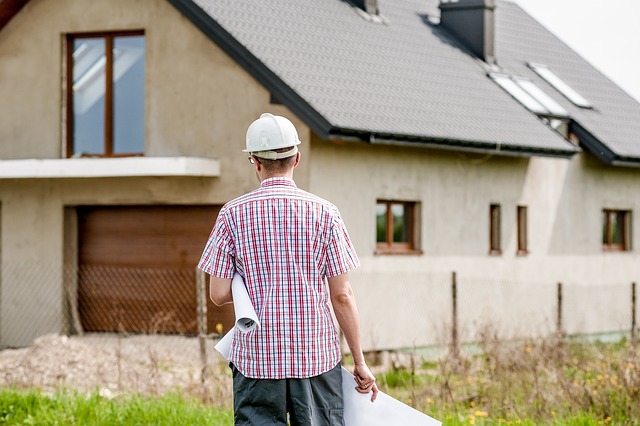 Make Rooms Look bigger
Most people would agree that bigger is better when looking at living spaces. However, you can make a modest space look far more impressive. Choosing the right lighting for your home, inside and out, will transform the entire vibe. Lighter color schemes will have an immensely positive impact on all living spaces.
You can also look to declutter the home or opt for wall-hanging features to save valuable floor space. When combined with a conscious effort to keep the property cleaner, you should notice a significant impact. Better still, it's a move that will promote increased health for all the family.
Add Some Personal Touches
A little personality goes a long way in home design. Adding some family photos or your favorite houseplants can transform the space. Meanwhile, souvenirs from vacations and memorabilia from athletes or musicians can work well. Even something as simple as a burst of your favorite color will help.
Oftentimes, simple updates to the image of a home feature can work wonders. If your sofa is in great condition, you could change the look with new cushion covers. Or a new dining room tablecloth or kitchen cabinets door handles can save you from larger jobs. A renewed sense of belonging will put the smile back on your face.