I have to admit I've been curious about 3D printing for some time now. But all the 3D printers on the market seem too expensive, too confusing, or just plain ugly. I've been on the search for an affordable, simple, and beautiful 3D printer, and I've finally found the one! At just $399, the MOD-t is the best consumer 3D printer on the market today.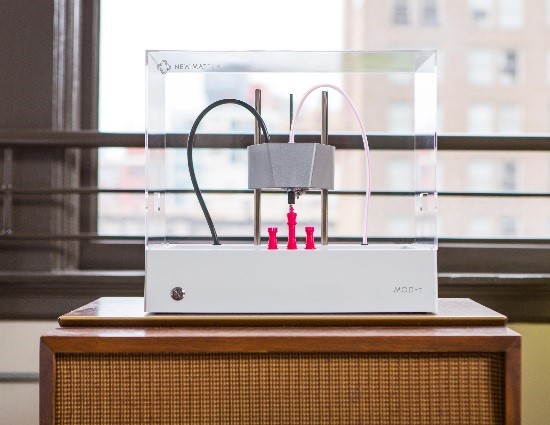 The MOD-t, by Pasadena-based startup New Matter, is hands down the prettiest 3D printer there is. Its sleek, minimalist design makes it a perfect piece for the living room or kitchen. Plus it's quite the conversation starter!
Setup is straightforward and easy: all you have to do is slide the print surface plate and the build tray base together to make the build tray, plug the printer into both an outlet and your computer, and voila! You'll be printing your first piece in ten minutes flat.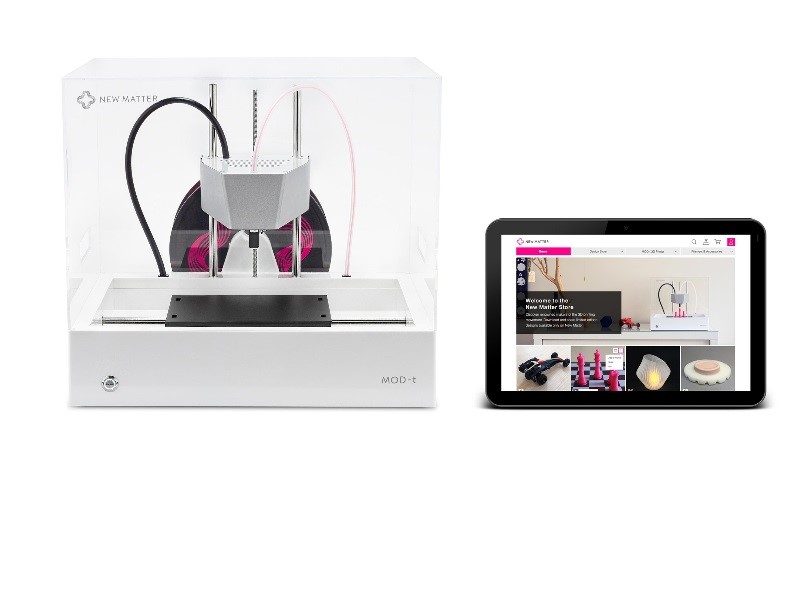 There's a clear cover that reduces noise so dramatically, you barely hear it as it prints all sorts of fun, useful things that can be found on New Matter's digital marketplace of 3D designs, the New Matter Store. With the New Matter Store, you'll never run out of awesome things to print. And they keep adding more cool designs by designers from around the world each and every day! It feels great to support these designers each time I add their files to my library.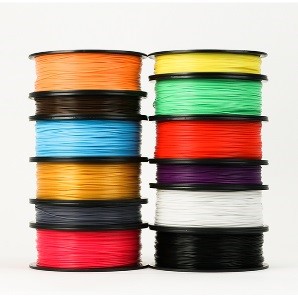 New Matter also offers an array of vibrant filament colors, replacement print surface plates, and other accessories on the New Matter Store. Their ecosystem also includes a support portal that has answers to any question you'll ever have about 3D printing.
The safety features on the MOD-t are a huge plus for any worried mom. The clear cover also keeps curious kids away from the only hot part on the printer: the nozzle.
My favorite thing about New Matter and the MOD-t is the good that they're doing for local communities. They just announced their Educate & Inspire grant program which will give away hundreds of MOD-ts and supplies to deserving schools and school districts across the nation. Teachers and educators: find out more and apply at newmatter.com/education. But hurry! The application deadline is Friday February 15, 2016.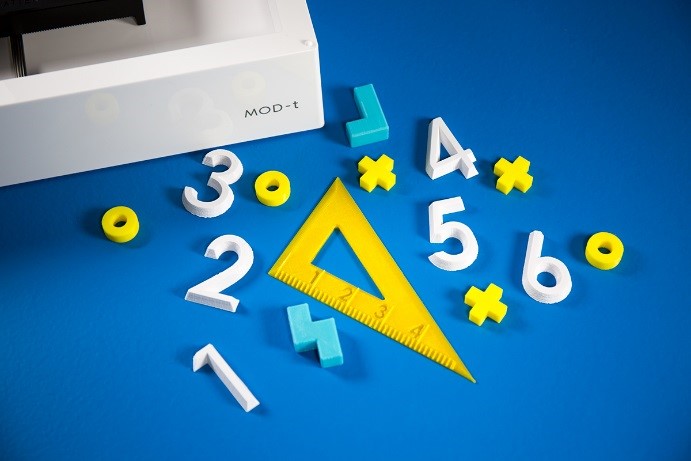 PRINT SPECIFICATIONS
Process Fused Filament Fabrication
Build Material Non-proprietary PLA filament,
1.75mm diameter, 190–220°C
Over Temperature Protection Non-resettable Thermal Fuse
Build Envelope 150 x 100 x 125mm (6 x 4 x 5in)
Print Speed Up to 80mm per second
Layer Resolution Software selectable 0.1, 0.2, and 0.4mm
Nozzle Diameter 4mm
DIMENSIONS & WEIGHT (WITHOUT SPOOL)
Printer with Cover 383 x 340 x 295mm
MOD-t Weight (printer only) 5 kg (12.5 lbs)
SOFTWARE & ELECTRCAL
Software The MOD-t is operated via a browser-based
interface accessible through most modern and
updated desktop and mobile browsers
Supported File Types .STL & .OBJ
Setup Mac OSX 10.7+, Windows 7+
(required for setup only)
Connectivity Wi-Fi (802.11 b/g/n), USB 2.0
AC Power 100-240VAC, 50/60Hz, 75W
Don't forget to connect with New Matter!
Facebook | Twitter | Youtube | Instagram | Linkedin
What are you waiting for? Get the MOD-t and start making great things!