It seems we had a short summer this year, and winter is already rearing it's ugly head here in the Midwest. When we have a mild summer, we typically have a very harsh and ugly winter. Blizzards, below freezing temperatures, rain, sleet and ice tend to cover everything outside. And if you have kids these harsh winters tend to bring many closed school days and a houseful of bored children. Which, at the end of the day could drive mom into the nuthouse!
I have what we call a "rainy day" cupboard. Throughout the year, I pick up neat items that will keep the kiddos busy and entertained on the excessive "rainy days' we experience here in the Midwest from November until around March of the next year. This year, I've been blessed with some pretty cool, educational and entertaining projects to add to our rainy day cupboard.
For the boys, and yes this is for girls too, I've selected the  Salt Water fueled Monster Truck which is both entertaining and education for the boys and girls. When they begin to construct this  project from this kit they will have a thorough understanding of how salt water generate electricity.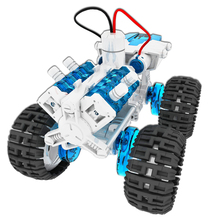 "The Salt Water Fuel Cell Monster Truck Kit is equipped with four-wheel drive mechanical construction. It easily handles different types of terrain by its twisted car body design. The transparent case design allows children to see the rhythm of the piston in vertical or horizontal position. Each monster wheel can change its angle individually and the truck can change its height and shape. Forward and reverse…no problem; simply switch the "positive and negative" connectors. Oh, by the way, did we mention that it is fueled by salt water? The Salt Water Fuel Cell Monster Truck gives children a chance to learn about new forms of clean energy, while building and powering their very own kit: just add saltwater and roar!"
Now for the scientific end of things that Niko found quite interesting, it is powered by Salt Water!  Yes! I said Salt Water!  These new OWI Robot I Kits are definitely a way to start educating our children about new options of fuel and cleaning up the environment!
This fanstastic truck by OWI Robot I Kits, will give your child 15 minutes of unconditional fun at one filling of salt water, simply refill and go!  This model of Robot I Kit is definately ready for outdoors as well as indoors!  Have fun playing yet learning at the same time!  Niko did!
Now not only did play with Salt Water fueled Monster Truck but we also have found the 14 in 1
Solar Robot Kit
!  Yes 14 in 1!  This OWI  Robot I Kit is Solar Powered! Another great way of learning to use clean fuel.  This model of OWI Robot I Kit can go from being a zombie chaser, to a dog, or to a surfer, and I say surfer because this one can go in the water and land!  Can you say busy busy Niko is!   This particular Robot I Kit builds in two stages.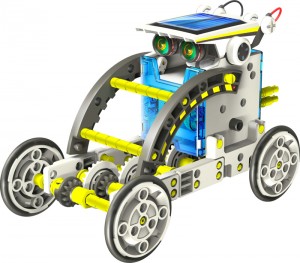 Level 1 consist of Turlte-bot, Beetle-bot, Boat bot and a few others in this first level of construction. The second level of construction auto-bot, slither-bot, surf-bot and many more!
This is definitely a very precise project you can not rush through this nor can you lose any parts, therefore, I suggest that you find a secluded area where no one will walk through or accidentally kick a part that you can not find!  Dads are definatley going to be brought in on these projects.  I also reccomend having some small tools on had as some of the parts are really small and some hands are just to big to handle.
Have fun learning to build as well as learning to help use clean energy with these Robots!
OWI ROBOTS has been generous enough to offer one lucky Mom Blog Society reader a chance to win both the Salt Water Monster Truck and the 14-1 Solar Robot. Simply click the image below to enter the Rafflecopter. GOOD LUCK!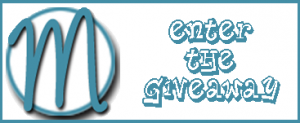 Disclaimer:
This product was received from the Company for review purposes only. All thoughts and words in this post is my own and I was not paid to endorse it. I am only voicing my opinion about this product.