Source-Pixabay
Did you realize that only around 33% of the children in the United States are considered physically active? If your child sits inside all of the time and plays videogames, they will probably become bored and unhealthy. Rather than letting your child become a couch potato, you need to take action. If your child has exhibited an interest in dancing, signing them up for classes at the local dance studio is a good idea.
Most parents fail to realize just how beneficial dance classes can be for their children. The following are some of the ways dance classes can have a positive effect on your child.
A Great Way to Get Your Child Physically Active
Keeping your child healthy and happy should be one of the biggest priorities you have as a parent. Trying to find time to exercise after a long day at work and school can be difficult for you and your child. This is why you need to think about enrolling them in dance classes. These classes are not only physically demanding, they are also a lot of fun.
All you have to do is pay for the classes and maybe a pair of ballet shoes to get your child started. Before choosing a dance school for your child, take some time to find out more about the reputation they have. Selecting a company with a great reputation and tons of experience can help you get the results you are looking for.
Your Child Can Meet New People in Their Dance Class
Is your child a bit shy? If so, finding ways to bring them out of their shell is crucial. Putting them in an environment that allows them to have fun and socialize with children their own age can be beneficial. A dance class is usually filled with children eager to talk and have fun together.
The relationships your child creates in their dance class can last a lifetime. Ideally, you want to find a dance school that has classes for all age groups. Choosing a school like this will allow you to keep your child in dance as long as they want. While your child might be apprehensive to go to a dance class for the first time, they will learn to love it. By encouraging them and informing them about what they can expect when they arrive at their new dance school can be helpful.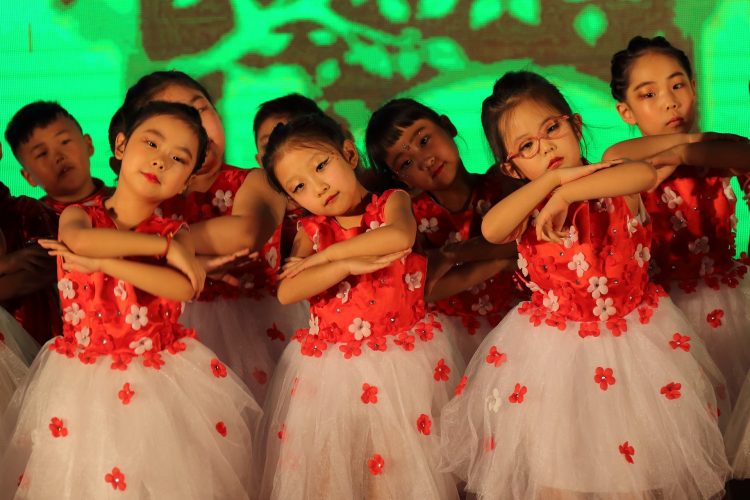 Source-Pixabay
Teach Your Child to be Persistent
Building character is something all children have to do. The best way to help your child with this task is by putting them in difficult situations. In the beginning, your child will have a hard time getting their dance moves right. Getting over this hump will require a lot of work and perseverance. Showing your child that their hard work will pay off can make a big impression on them. Having a positive attitude can serve your child well as they start to grow and mature.
Take Your Time When Choosing a Dance School
Before you choose a dance school to enroll your child in, take some time to figure out what your options are. With some online research, you should have no problem finding the right dance school.