OOLY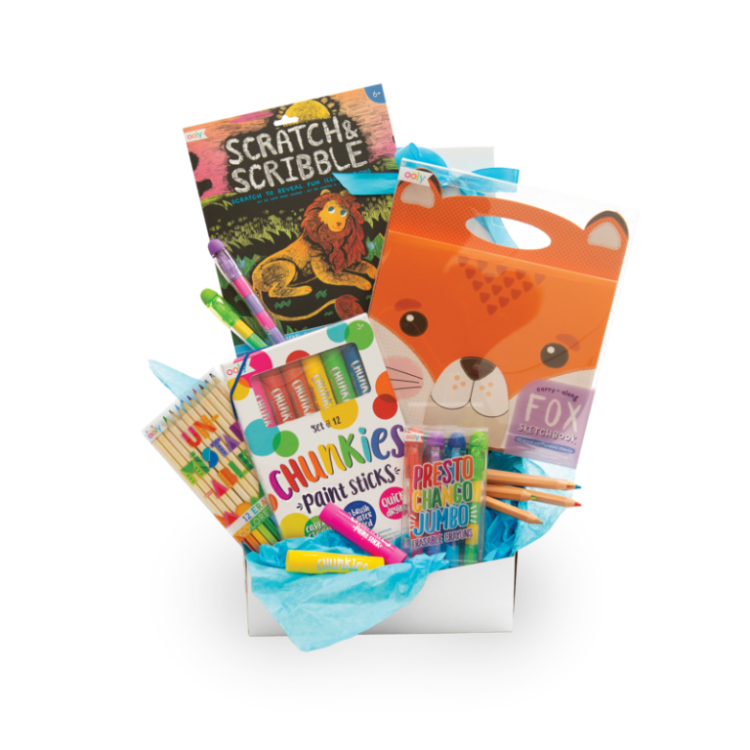 Creative kids love to get plenty of art supplies during the holidays! Ooly has an amazing assortment of art supplies and kits that are just perfect for your budding artist. Let them unleash their creativity in a cat, dog, or fox sketchbook with Switcheroo color changing markers, Big Bright Brush markers, and Sketch & Color colored pencils. Little hands will love the Chunkies paint sticks and Brilliant Bee Crayons. You can even add more fun under the tree with their Scratch and Scribble books or the Creatibles Window Art Kit. Every little artist will be thrilled to find these under the tree!
Available at: Ooly.com

Bulls I Toy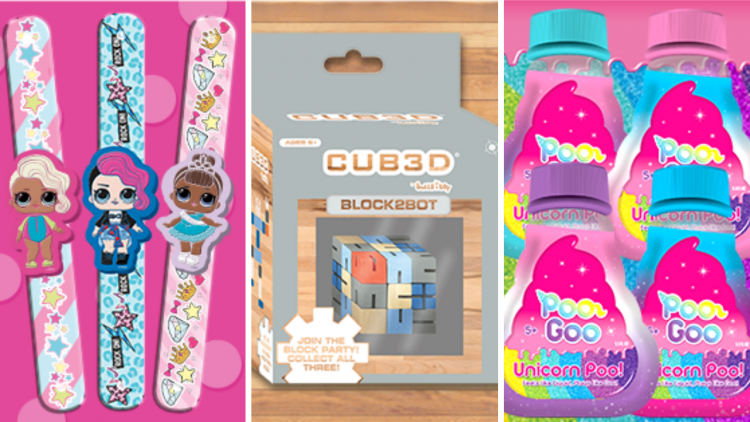 BullsIToy.com has some of the hottest collectibles that kids are clamoring to get their hands on this holiday season. L.O.L. Surprise Slap Bands and Poo Goo Unicorn Poo are definite must-haves to drop in Christmas stockings. Little ones will love the squishy fun of Squee-Zoo-Balls. Older kids can challenge their brain with CUB3D Block2Bot or have a blast with Goo Lab Putty. Or let them start a fun Squish 'ums collection with Yummy Series 2 or the new Skull series. Choose from lots of fun collectibles and novelty toys that are sure to be a hit on Christmas morning.
Available at: BullsIToy.com

ZURU Surprise Toys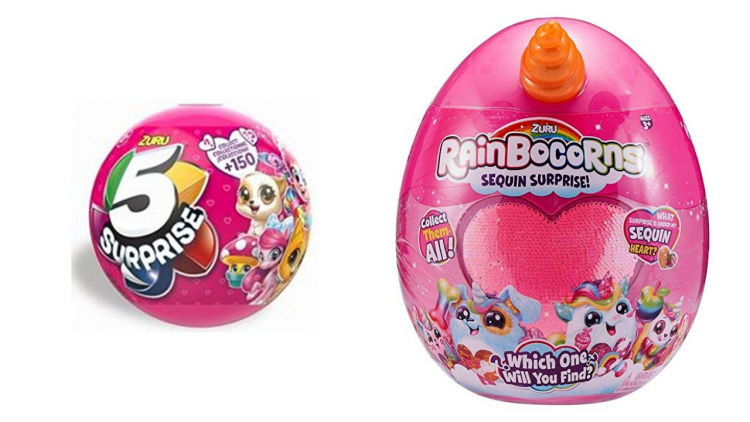 There is nothing like a fun surprise to bring a smile to a child's face around the holidays! Surprise balls and surprise eggs are all the rage this year. The ZURU 5 Surprise Collectible Balls can be peeled open to reveal five collectible toys inside. Open them all at once, or peel slowly and make the anticipation last. ZURU Rainbocorns are "hatched" from a large plastic egg and contain a sequin surprise heart that hides one of 12 fun designs. Give the kids in your life a super surprise under the tree!
Find ZURU 5 Surprise Collectible Balls and ZURU Rainbocorns at Amazon

Antsy Labs Fidget Cube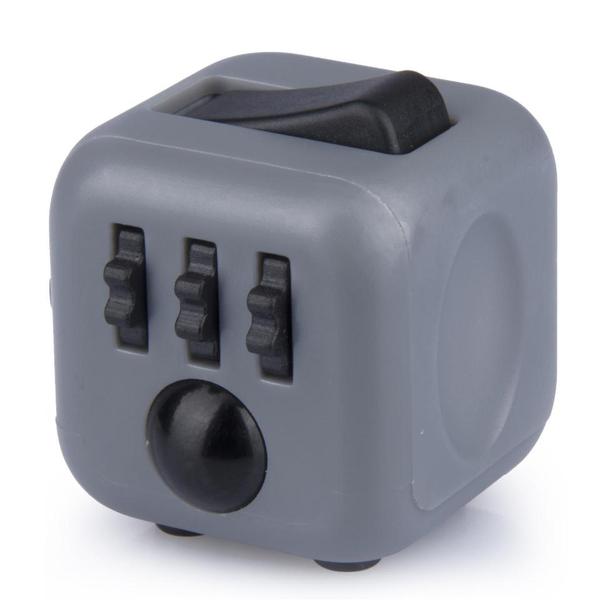 Everyone needs to get out a little energy now and then, but for some, the need to fidget is a way to focus that can be a distraction for others. A Fidget Cube from Antsy Labs is the perfect way to keep your hands busy and occupied in a way that reduces the distraction for those around you. Whether you just want a fun toy to play with or if there is a serious need for a fidget to help you or your kids focus at school, work, or other situations, the six-sided Fidget Cube has plenty of quiet, small movement repetitive motions that will satisfy the need! Add one to your holiday shopping list for yourself or someone special!
Available at Antsy Labs

Animal Packers Rocket Backpack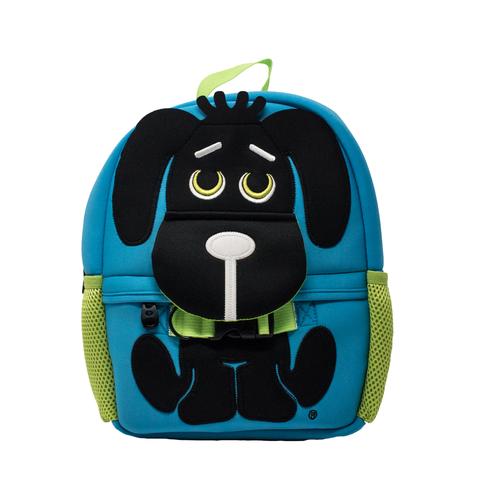 Anyone who has spent any time with a toddler or preschooler know that they tend to travel with quite a bit of stuff. Toys, snacks, random rocks and leaves they've picked up…not to mention the necessities like a change of clothes, in case of accidents. Little kids love having their own backpack, just like the big kids, to carry all of these goodies around for themselves. Animal Packers Rocket Backpack is the perfect bag for little ones on-the-go. There is plenty of room for their goodies, plus a pouch for snacks and side pockets that are perfect for drinks. The adorable doggie design comes in four colors and a care bag to use when washing. This lightweight, durable backpack is everything that moms and kids have been looking for!
Available at Animal Packers

Massive Monster Mayhem Massive Moon Ball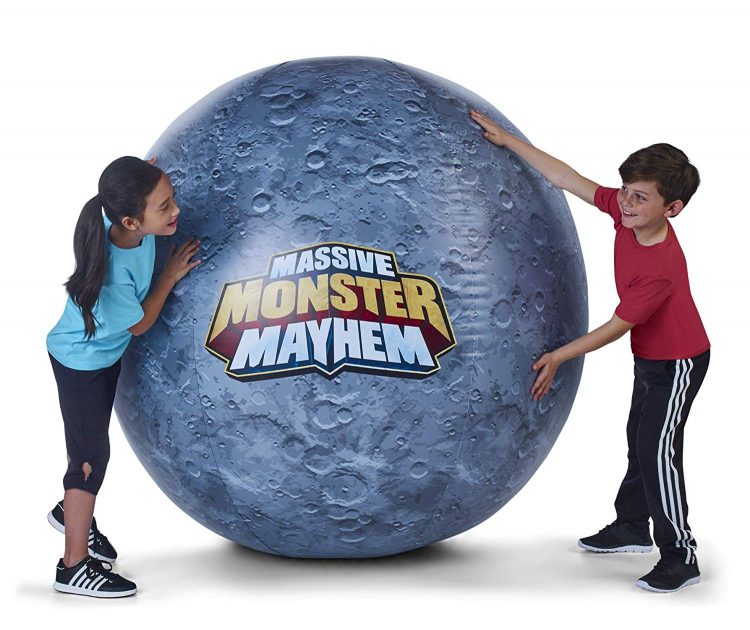 Compete like the contestants of Massive Monster Mayhem with this giant 5 foot inflatable ball. Kids who are fans of Massive Monster Mayhem will love all of the fun of creating their own game of Massive Moon Ball right at home! Ball comes with two targets for some out of this world fun this holiday season. Monsters and humans alike will have a ball playing together!
Available at Amazon

Massive Monster Mayhem Inflatable Bash Armor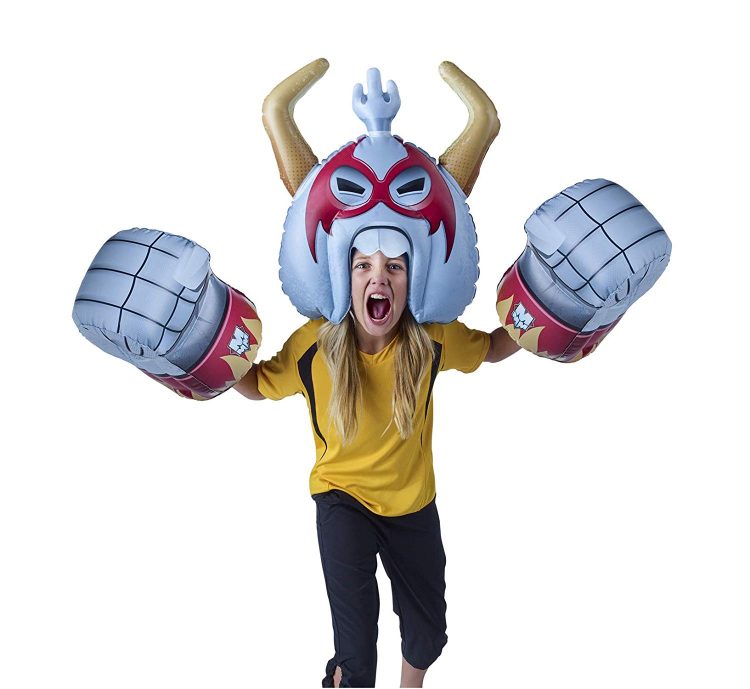 Armor up for the holidays with your favorite monsters and heros from Massive Monster Mayhem. Kids can battle with giant inflatable headgear and inflatable fists that look just like the characters from Massive Monster Mayhem. Choose from RoBro or Macho Cheese and join in the battle for Planet Earth. Fans of Massive Monster Mayhem will love finding this under the tree this holiday!
Available at Amazon

Food Fight! National Geographic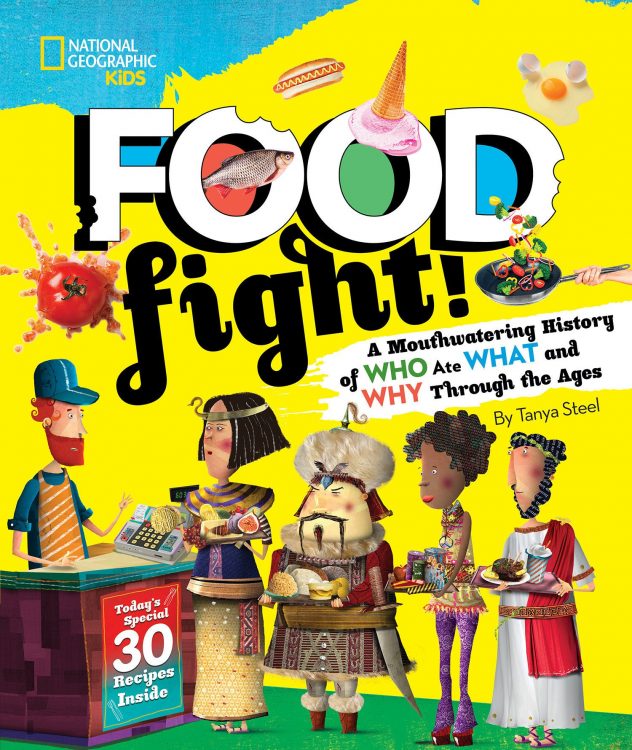 Have you ever wondered why we eat what we eat or what foods people ate in ancient times? Food Fight!: A Mouthwatering History of Who Ate What and Why Through the Ages, written by Tanya Steel and published by National Geographic kids answers these questions and more. Find out the history of your favorite foods, learn about strange eating habits of days gone by, and get some great recipes that are perfect for young foodies to make. This is the perfect gift for hungry young minds who enjoy spending time in the kitchen or at the kitchen table.
Get your copy at Amazon

Santa's Dog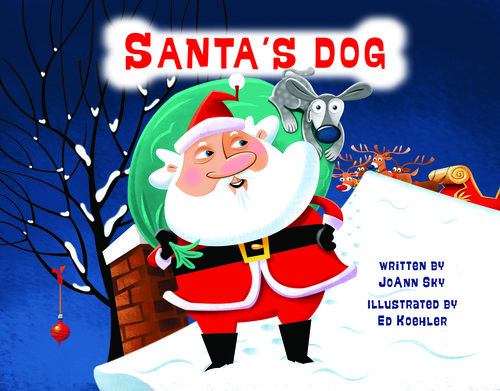 In this sweet rhyming book written by JoAnn Sky and illustrated by Ed Koehler, kids can follow the adventures of Santa's dog, Lance. He falls out of Santa's sleigh and finds himself in an animal shelter. From there, a military family whose father is off serving the country gives him a home. Will he stay with his new family or return with Santa the next Christmas? Read to find out! This story is loosely based on the rescue of a 3 year old mixed breed named Sampson, who was adopted by the author as a companion while her husband was deployed to Iraq. This sweet Christmas tale will truly warm your heart.
Available at DogsAndBooks

Who Cut the Cheese? Game
It's no surprise to see a game about farting on the shelves these days. With a plethora of games and toys about slime and poop and farts and boogers, this game fits right in. Kids love gross and this game is GROSS, complete with realistic sound effects! The goal of the game is to cut the cheese without farting. If you're successful, you get to advance. If you cut the cheese then you must go back and try again. Have some silly gross fun with your this holiday season with Who Cut the Cheese?
Available on Amazon

We Were Made for Each Other – Storybook and Audio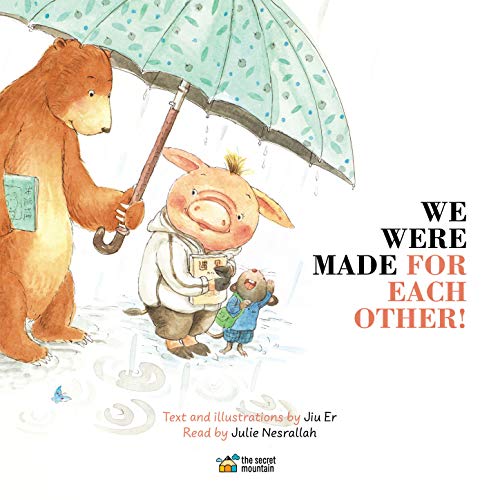 This heartwarming story of two friends, a pig and a mouse, will be sure to spark your child's imagination. Join them as they discover the ups and downs of life and help their friends along the way. Read by Julie Nesrrallah and featuring soothing background music, this is the perfect read-aloud bedtime story. After the fun and festivities of the holiday season, help your little one wind down peacefully with We Were Made for Each Other.
Available on Amazon

Stuffed Safari Animals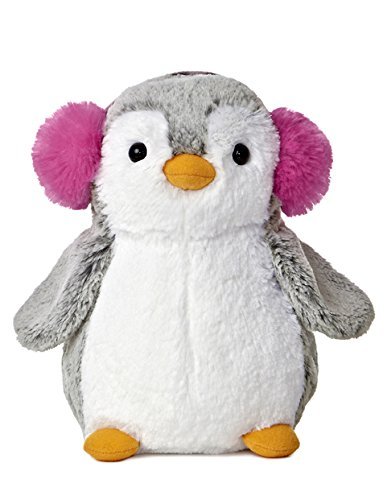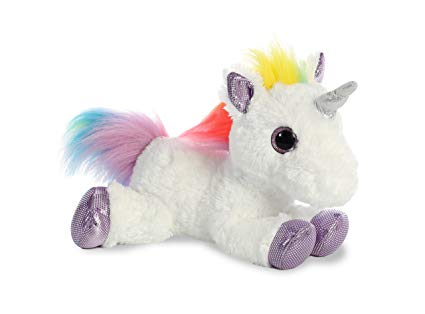 Unicorn, reindeer and penguins, oh my! Do your kids love stuffed animals as much as mine do? Introduce them to the magical world of Stuffed Safari. The choices are endless. Want an enormous tiger or a tiny hedgehog finger puppet? They also offer licensed plush, including Sesame Street, Pusheen the Cat, Precious Moments, Dr. Seuss, Disney, Curious George, and many more. With dozens of varieties of animals, bugs, and even puppets to choose from, you're sure to find a new friend or two for your little monkey to love this holiday season.
Available on Stuffed Safari

Giggles and Joy Gift Set
Are you looking for spiritual children's books that don't focus on any specific religion or beliefs? If so, these books are the perfect addition to your kid's library. They are spiritual in the sense that they "focus on nurturing a child's spirit with love, optimism, humor, honesty and common sense." Ideal for ages 2 – 10, these books feature bright, colorful illustrations to go with each lesson. Pick up a set for your little book lover today.
Available on Amazon

Aquabeads Deluxe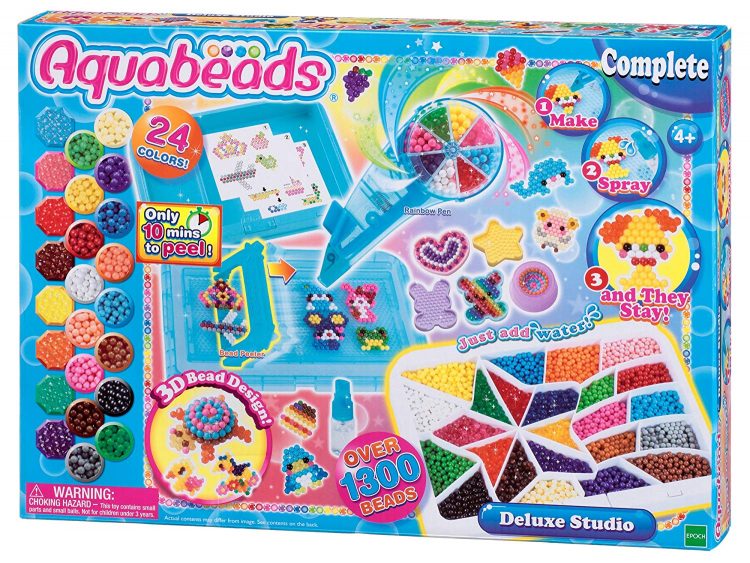 Give your child the gift of creativity this holiday season with Aquabeads Deluxe. Arrange the beads into different shapes and designs, spray with water and you're done! No heat required. The tool case comes with 5 easy templates – a bear, a star, a rabbit, a heart and a bowl, but with over 1300 beads in 24 different colors, the only limit is your child's imagination!
Available on Amazon

Geomag Mechanics Gravity Jump Run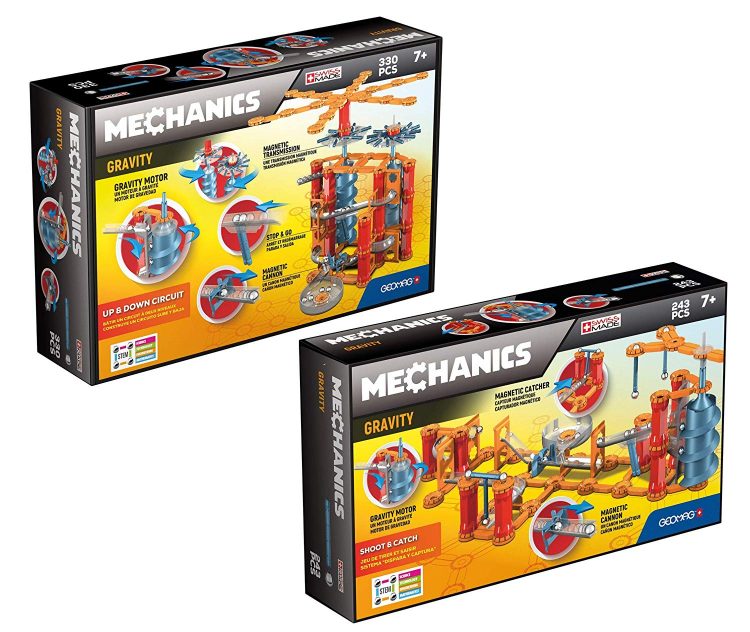 Unleash the power of STEM for your children this holiday season! Consisting of hundreds of plastic mechanical elements and magnetic rods, your child will love building this mechanical gravity jump run. It also features a gravity motor, magnetic transmission and a magnetic cannon guaranteed to provide house of fun. They won't even know they're learning!
Available on Amazon

Piki Piki Bike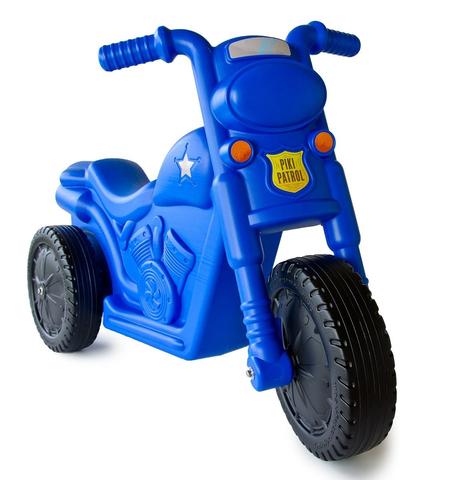 Every kid dreams of the day they get their first bicycle. Make that day come earlier for your child with the Piki PIki bike. This bike is designed specifically for toddlers, ages 18 months and up. It's made of lightweight, durable plastic and stands on it's own. No balancing required! It also doesn't require any batteries or assembly. Simply take it out of the box and it's ready for your child to ride! The Piki Piki bike makes a great holiday gift for toddlers who are brand new to bicycles. Give them the confidence to prepare for a bigger bike when they're older.
Available on Gallo Spence Toys

PAGE 1 2 3 4 5 6 7 8 9 10