What The Film Board Game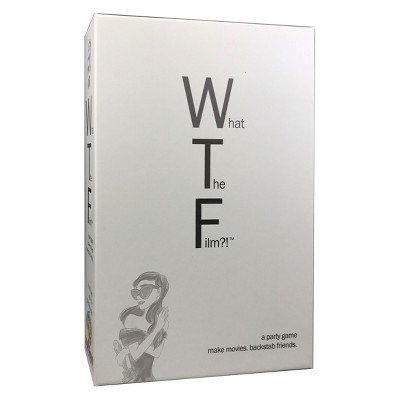 Has game night turned into a monotonous night? With What The Film in your hands that can all change. You and up to seven other friends come together to make the best movie ideas you can come up within 36 seconds, but remember this is the movies baby may the best director win! "Actor. Plot. Set. Combine one of each to make your movie."

The STASH Folding Kids Chair
Children like to move around and can suddenly transform the armchair into a drag strip for racing cars or a garage for storage. Clearly, comfort and style are important factors. But, a living room or playroom needs to have storage for all these cars your child has in the chair. Time to eliminate the round and round you go routine, picking up toys. Check this out! The STASH Folding Kids Chair.
Yes, that's right! A sofa chair, ottoman, and storage bench all in one sleek design that will fit into any home décor!
Functional Design
STASH is a comfortable sofa chair that folds into an ottoman/seat and has a hidden storage compartment that's perfect for toys.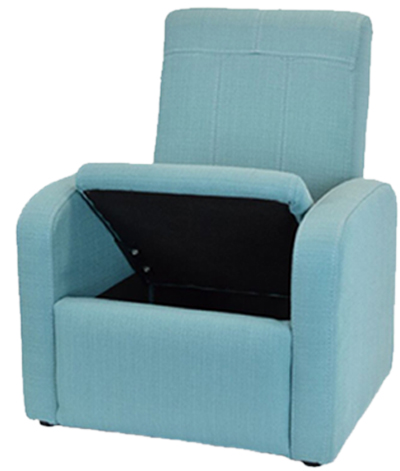 Kid-Friendly
Sit comfortably and watch movies. Collapse the back for fun place to play. Let them enjoy putting toys away in the hidden compartment. All the while making your child feel big and more involved, which helps them to understand how they fit in their surroundings.
Clean Aesthetic
The modern design fits any room and takes up minimal space. Choose from a rainbow of colors to best fit your home's decor. This is where your child can lean back on the comfortable backrest for a moment and relax. Maybe they'll put their feet up and read a good book or hug the soft armrests when a film gets scary.
Now that you're super excited to order The STASH Folding Kids Chair. Make sure you check out today, and stay connected with UN CAGED FURNITURE! I have a feeling big things are coming soon from this company. The world of home furnishings and children furniture is about to be UN CAGED!
Time to get orginized get yours today at UN CAGED FURNITURE!

PAGE 1 2 3 4 5 6 7 8 9 10