If you are planning your dream vacation, it likely includes visiting some of the most picturesque, paradise islands in the world. What better way to visit paradise than by traveling there by boat? This all sounds so idyllic, so dream-worthy that you must start seriously plotting your destinations now! This list of paradise islands you can visit by boat will help you decide where to begin. Anchors away!
The Grenadines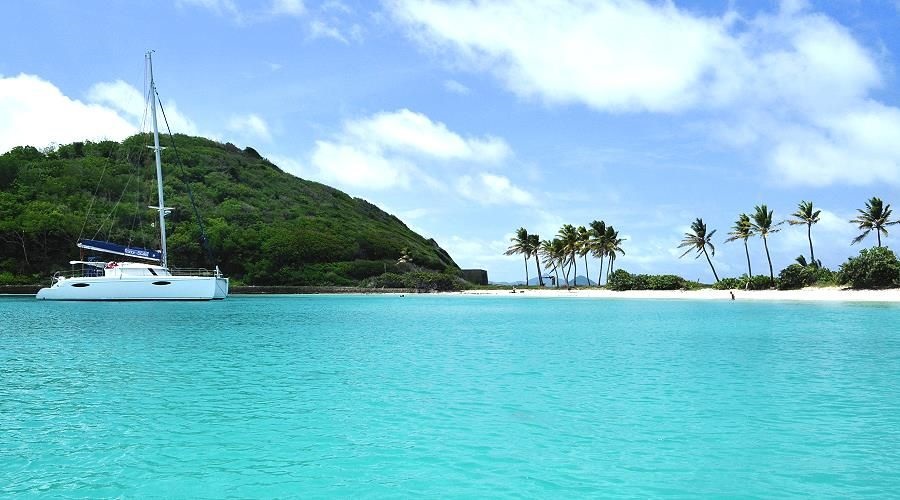 This gorgeous chain of islands is located in the southern part of the Caribbean near the West Indies. The perfect white sand beaches paired with fantastic sailing waters make this location ideal for any seafarer. The Island of Bequia is one of the most popular to visit and its name means "Island of the clouds", a description which can paint the picture of how stunning this area is. With few tourists frequenting this area, you will enjoy a quiet vacation on one of the world's most heavenly destinations.
Martinique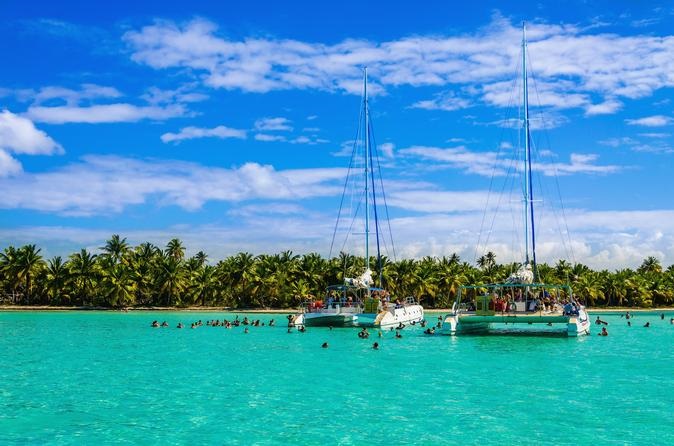 The beaches in Martinique are unparalleled and the culture, which is a mix of Caribbean and French, is one that welcomes tourists and boaters with open arms. The tropical seas are picturesque and perfect for diving into from the deck of your boat or snorkelling around, seeing some of the beautiful fish.
If you tire of being on the sea, you can drop your anchor at one of the many ports and take a hike up a volcano to see the island from above. Head over to the Josephine's Bath, a sandbar in the center of the ocean, if you are looking for more aquatic adventures. From there, you can sit waist deep in the center of the ocean and marvel at Martinique from a unique vantage point. From postcard worthy beaches to lively towns full of history and sites, Martinique should certainly be on your list of paradise islands to visit by catamaran.
Tahiti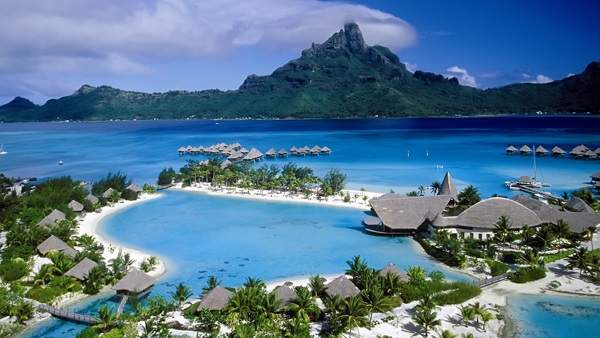 While this island may be a little bit larger than others on this list, it is certainly still worth the visit. The crystal clear blue waters are also speckled with contrasting volcanic peaks which jut into the sky making for a fascinating landscape. With lagoons, waterfalls and more sea life than you could ever see while snorkelling, Tahiti has everything a paradise island should. Take your boat for a trip around the "Society Islands", which Tahiti is a part of, and enjoy all the area has to offer.
Key West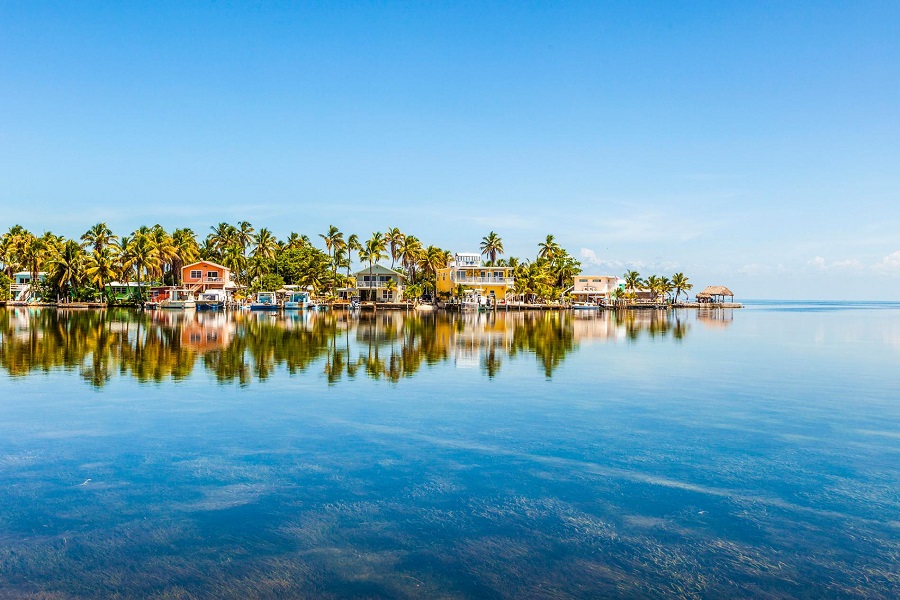 The Florida Keys are at the southernmost tip of the continental United States and includes a series of islands which stretch for 125 miles. The last island in the Keys, Key West, is the place you want to take your boat to. Not only does the Conch Harbor Marina offer very large boat slips (so if you're sailing a large vessel, no worries here!), but it is also home to some of the most perfect sunsets you will ever find.
Menorca, Spain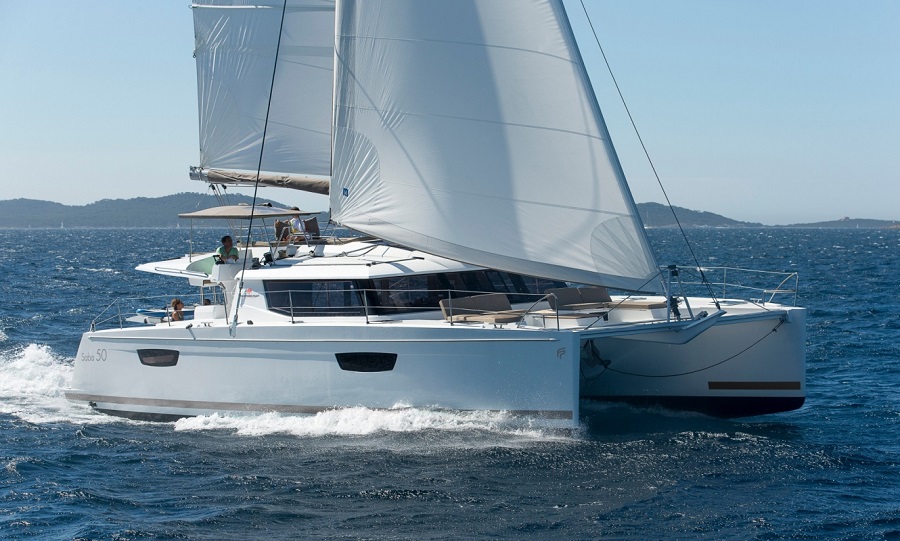 This paradise island tends to be overshadowed by the more well-known vacation destinations in the area such as Ibiza and Mallorca. However, that is a good thing! The smaller island has remained more preserved throughout the years as tourists flock to the larger islands. Minorca has perfect, white sand beaches with lots of hidden coves where you can get away from it all. The island is also a perfect place to bring your boat as the coves offer safe waters for you to drop your anchor. Enjoy the colorful houses lining the streets, wander into a few cute stores but mostly spend time enjoying the peaceful energy on this island.
Whitsundays, Australia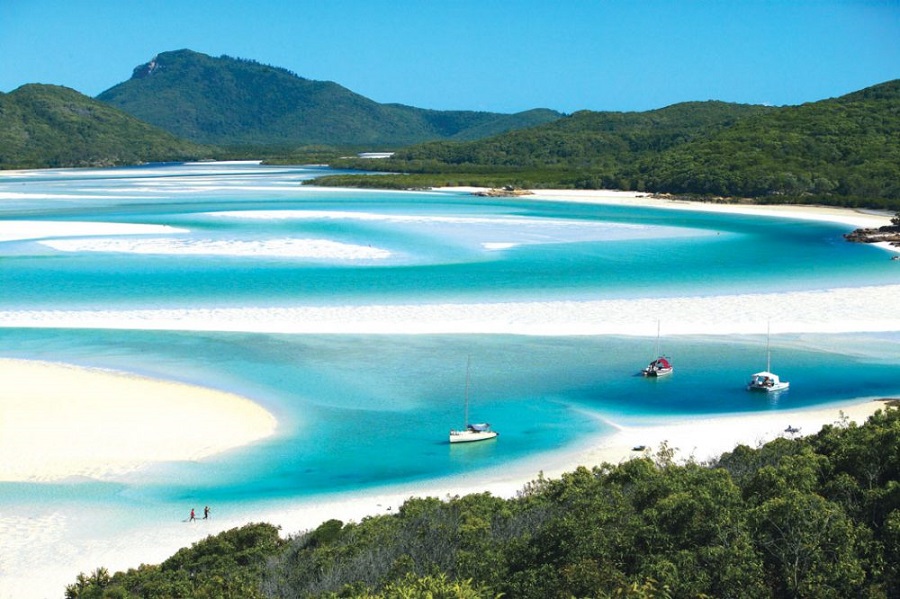 If you enjoy diving from your boat and into clear blue water full of the most exotic marine life on this planet, then this is the place for you! As part of the Great Barrier Reef Marine Park, Whitsundays is made up of 74 stunning islands which are typically surrounded by blue skies, perfect water and the most interesting sea life in the world (including many sea turtles which have made this area famous). As all of the attractions in the area are on the water, you will need to bring your boat for sure if you want to visit Whitsundays.
If you are lucky enough to have a boat capable of braving the waters, you should point your bow in the direction of paradise. These islands will bring you as close to vacation perfection as you can get and you can see them all by boat! Clear waters, amazing sea life, white sand beaches…it is all too good to be true. You'll be living in a dream when you visit these paradise islands.