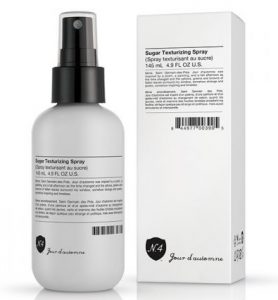 Sugar is sweet and not just to eat. It's used in a number of beauty applications, and now Number 4 has developed Jour d'automne™ Sugar Texturizing Spray.
Why sugar? Well, research shows that sugars are moisturizing, can strengthen hair and can deliver soft waves. Who knew? As opposed to salts, that for example, irritate hair, skin and eyes, strip hair of essential oils, which as a result, leave hair dry and brittle hair.
About Number 4

By combining nature's greatest ingredients, forward-edge technology and cultural awareness, Number 4 makes hair be as it should be – the ultimate expression of health and beauty that defines new stylistic territories. Using the highest quality essential oils and extracts to repair damage, keep hair youthful and supple, and color new. Gently cleanse with no harsh sulfates and we cleverly style with no stripping alcohols. Excluding all ingredients potentially toxic to humans, rare vintage couture, and our dear environment; 100% Vegan, Sulfate, Gluten, Bad Taste and Paraben Free formulas are never ever tested on any animal.
Want more to love?
Number 4 says that the Jour d'automne™ Sugar Texturizing Spray aids in style defense against humidity! For those who live in high humidity areas, this is EPIC. In states like Louisiana, one must wring out their clothes after just walking to the mailbox and back, therefore it's a given that humidity wreaks havoc on styling efforts. How does one achieve great looking texture and volume? Just spray though mid-length of one's hair, out to the ends. Then "scrunch, tousle and blow dry with a diffuser". Couldn't be much simpler than that.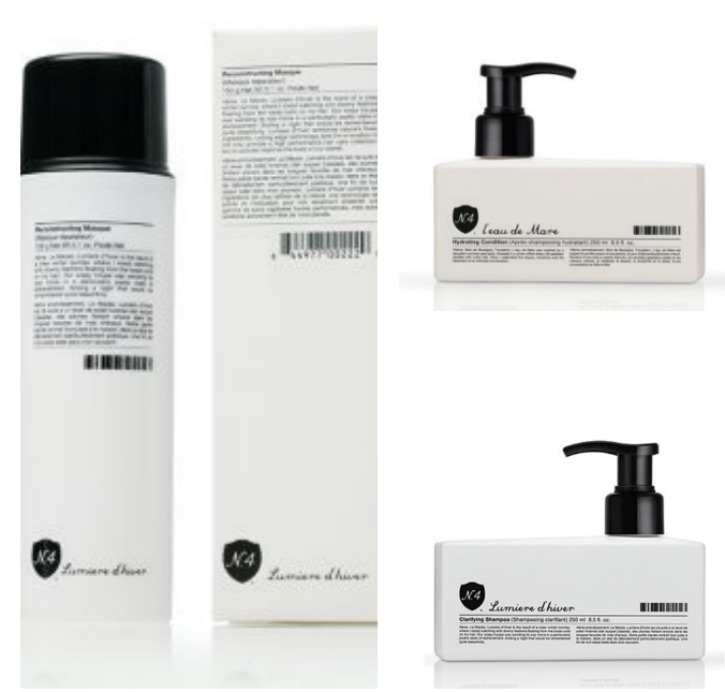 Added to the other line up of hair care products – the texturizing spray is just the icing on the cake. Consumers can shop for:
Clarifying Shampoo
Hydrating Conditioner
Reconstructing Masque
Blow Dry Lotion…and more
How to shop Number 4
Search for products from their collections: Essential, Hydrate, Volume, and Style. Furthermore, buyers can pick up kits and purchase mini size products that are perfect for travel. Perfect for those who don't like overly scented formulas, as these are very light, pleasant and dissipates as hair drys. For all hair types, but totally awesome for baby fine hair.
Connect With Number 4 High-Performance Hair Care: Website | Facebook | Twitter
Disclaimer:
This product was received from the Company for review purposes only. All thoughts and words in this post are those of the writer, who was not paid to endorse it. Only personal opinions are voiced about the product.