It's that time of year again. We've all just overindulged during the Christmas period and that combined with stuffing our turkeys and faces during Thanksgiving has left many of us riling because of the exorbitance. It's not surprising that New Year's resolutions are foremost in our minds, as 2016 comes to an end and 2017 is literally a matter of days away. While many of us are making lists with the best of intentions, these resolutions soon become a fleeting thought and are not actualized. It's been reported that each January, approximately "one in three Americans resolve to better themselves in some way". However, a lesser "percentage of people actually make good on those resolutions". The challenge is setting realistic and achievable goals, so that New Year's intentions actually materialize. These objectives are not merely about shedding the pounds we've accumulated over Christmas but are reflective of ways in which we can better our hearts, minds, bodies and spirits in the New Year.
First begin by making the time to sit down and create a list of the essential lifestyle changes you wish to make. It's vital that you set a single precise goal. Instead of proposing to lose weight or eat healthier, devise an exact objective. For example, write down that you intend to lose a pound per week or alternatively that you will increase your intake of vegetables by 50%. In order to make these goals manageable, it's important to focus on one major resolution at a time. Without this mindful focus, the process becomes too overwhelming and that will affect a positive result from ensuing.
Sometimes, it's easy to forget important lifestyle changes that you want to implement in the New Year. It's for this reason that we compiled a list comprising some of the top 10 New Year's Resolutions that will inspire you to implement positive changes in 2017.
Top 10 New Year's Resolutions:
Eat Healthier Food Adopting a healthier diet can be challenging when we're constantly surrounded by cheap fast food that's also readily available. However, eating better doesn't have to be an 'uphill battle'. You don't have to miss out on great tasting, affordable and fast food. Chipotle is a terrific alternative to your typical McDonalds Big Mac. Chipotle offers wonderful healthy alternatives like a burrito, taco or salad. The company's commitment to organics, hormone and antibiotic-free meats is another reason to switch fast food chains. Developing healthier eating habits can be achieved by being more aware of the choices on offer and the decisions you're electing to make.
Reduce the Amount of Stress in your Life It's a common notion that one of the biggest killers is actually stress. Think of ways in which you can decrease the amount of stress in your life.
Whether it's learning meditation, taking up yoga or even committing to 30 minutes of daily exercise, all of these activities will help alleviate stress. Do more things that you love. This might be painting, cooking, dancing, singing, playing tennis, listening to music, going to the ballet, seeing loved ones etc. There are so many activities from which to choose. Now is the time to compile a list of activities that bring you joy, as they're the ones that will diminish levels of stress.
Get more Quality Sleep At least 8 hours of sleep a night is recommended. Having adequate sleep is essential for your body, mind and overall well-being. In our technologically dominated society, many of us are not experiencing a restful night's sleep due to all the gadgets in the bedroom. Unplug your smart phones, tablets, computers and other digital devices, so that the incessant beeping, flashing lights and other disturbing elements are removed while you're sleeping. You will be amazed how more soundly, comfortably and peacefully you will sleep.
Spend more time with people you love Life's too short to waste time on toxic people. These types of people are like baggage weighing you down. Now is the time to rid yourself of this heavy weight, which will avail you to concentrate on the people that really matter. Focus on the people you care about and those who care about you, as that will make you happy.
Attain Financial Freedom You can't advance in life if you're burdened by debt. However, with planning, commitment and determination you can reach your goal. There are numerous methods and strategies to assist you in your quest to be debt free. After arriving at this milestone, it's time to save money to avoid future debt. Creating a high interest fixed savings account will help you greatly in accumulating money. This will enable you to take that vacation, make home improvements, purchase that new car or pamper yourself. Remember to reward yourself for realizing your goal!
Travel and Experience the World Traveling and experiencing different countries and cultures is life changing. It is nurturing for your soul, stimulating and inspiring for your mind and great for your body too. Which language have you always wanted to learn? Which city or country has piqued your interest? What adventure will you embark upon? Where in the world are you going next?
Focus on your Romantic Relationship If you're in a relationship, envisage ways in which you can better connect with your partner and strengthen your relationship. Enhance your relationship by making more time for each other, engaging in activities you both like and devising creative ways to manifest the love and affection you share with your partner. If you're single, now is the time to dedicate as much effort and energy actively looking for the right person, as you would in ensuring your job is secure. Go on dates, be social and pro-active.
Phillip Petree, author of The Man Puzzle maintains that it's "about making the dating process a priority instead of an afterthought". Consider the steps you implement when searching for a job. The same methodology can be applied to your love life. Petree imparts his wisdom again stating that it's about "creating the time to date; being open to opportunities, no matter where they come from". Don't worry if a date doesn't go according to plan and you're not feeling a connection. It's important to remember that each person you meet brings you one step closer to finding the person that's right for you.
Meet New People There are so many interesting and fascinating people waiting to meet someone just like you. Instead of merely seeing the same group of friends and work colleagues, say yes to that dinner invitation when an acquaintance's friend invites you. Don't shy away from meeting new people, as now is the time to be brave and sociable. It's so rewarding and valuable for your mental well-being, emotional state and confidence. At the very least, meeting new people might afford you some networking opportunities, so 'get out there' and mingle!
Learn a New Skill Learning a new skill will stimulate your mind, can improve your dexterity and is definitely nourishing, empowering and inspiring. This can be a vocation, a new language, a trade or a course you wish to study. Maybe you've always dreamed of studying French? Alternatively, you've marveled at people who are good with their hands and have secretly wanted to learn carpentry? Maybe you've fantasized about returning to school in order to study art history? Now is the time to action that desire!
Reflect, Examine and Reinvent Yourself Taking charge of your life and effecting positive changes provides you with an entirely new perspective. Embark on a new direction that perhaps you never imagined possible. This could awaken something inside you, like a deep longing for greater purpose and meaning in your life. It could be a desire to be happier and feel more fulfilled. Examine the aspects of yourself and your life that you want to change. Does your job make you feel bleak and unfulfilled? Are you plagued by or frustrated with feeling fearful? Do you want to be better organized or more patient with others? Maybe you're fed up with feeling angry, discontented or dissatisfied in your life? Now is the time to really 'dig deep', reflect, analyze, examine and create the version of yourself that you've always wanted to be.
According to a notable New York physician, the great news is that "you are 10 times more likely to change by making a New Year's resolution compared to non-resolvers with the identical goals and comparable motivation to change." Start this journey of self-discovery and exploration today. Your future awaits you!
Author's Bio:
Jane Grates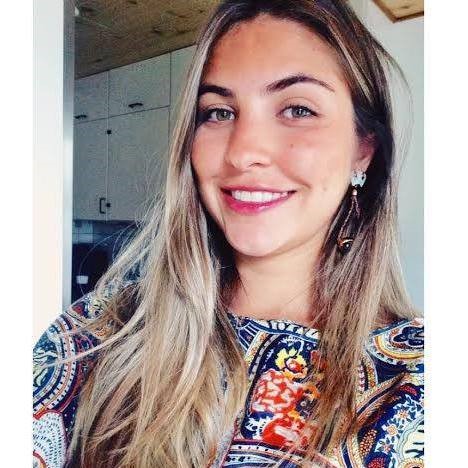 Jane is a notable entrepreneur in Copenhagen, Denmark, who loves to travel and join marathons. When not preparing for a race or travelling with her husband, Jane stays busy managing her website Nicershoes. She also contributes content to Runnerclick.