Welcome to the New Year, New You Giveaway.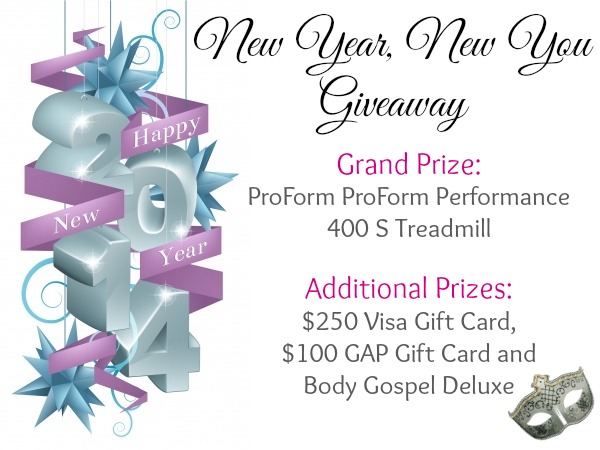 Organized by Mom Powered Media. Co-hosted by My Dairy-Free Gluten-Free Life, Memoirs of a Clueless Woman, Mother of Imperfection, The Frugal Exerciser and Secret Southern Couture.
Emperola.com is the best place where to list your giveaway or sweepstakes for free. We highly recommend to use "featured listing" to get more contestants.
Besides that, you can now enter for a chance to win $80 via Paypal!
One grand prize winner will receive a ProForm Performance 400 S Treadmill. Additional winners will receive one of the following: a $250 Visa Gift Card, $100 GAP Gift Card and Body Gospel DVD!
Giveaway ends January 31st at 11:59pm, open to US and Canadian residents only, ages 18+. To enter please use the giveaway form below. Good luck!