We all know that mum has always got her nose stuck in a book. With e-books available on devices and phones, not to mention audiobooks, it is now easier than ever to have a book wherever you are, and whatever you are doing. As Mother's Day approaches, fuel her passion for books with these top mothers day gifts for bookworm mums.
Special Bookmark
Many of us can remember our mums having the magical ability to remember the page that they are on. Some mums even commit the cardinal sin of turning down the corner of the page. If the mum in your neither possesses magical abilities (beyond wiping tears and giving the best hugs), nor sinful tendencies, a bookmark is a great gift that they can treasure from one book to the next. This personalized bookmark is a little bit different and lets her know that you love her, wherever she is, and whatever she is reading.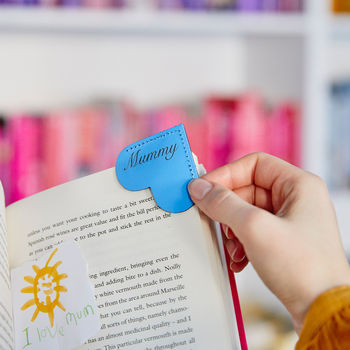 Source – notonthehighstreet.com
The Bath Caddy
Nothing beats relaxing in the bath with luxurious bubbles, a glass of something, and, of course, a good book. However, the reality of juggling book, wine and candles without getting any of them wet is a far cry from the relaxing dream. This bath caddy will solve all of those problems, allowing her to relax with a book, free from the risk of dropping it into the bath and ending up with a big, soggy mess. Perfect.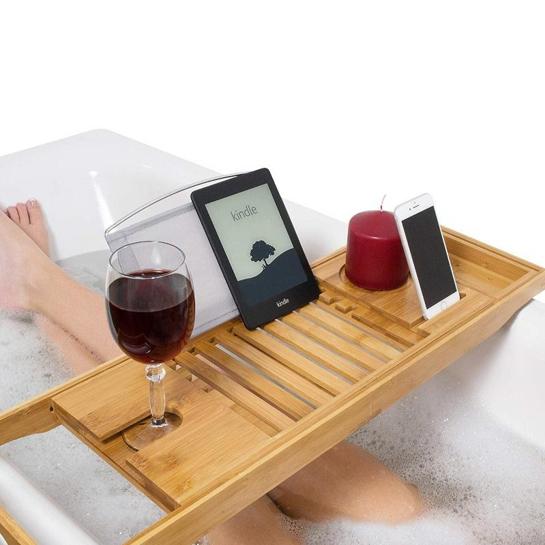 Source – Amazon
A Book Bucket List
Even the most avid readers can get stuck in a book rut, where they just don't know where to go or what to read next. This book scratch poster will inspire them to read a range of genres. She can tick them off as she goes – the best bit? It gives mum one less decision to make!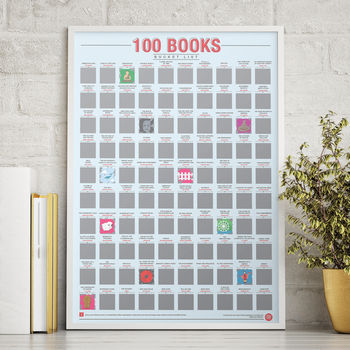 Source – notonthehighstreet.com
Book Page Holder
Only a true bookworm will know the pain that comes with reading an oversized book. Anna Karenina, War and Peace – they are definite page-turners but do take their toll on your pinky finger and thumb- particularly the poor, undersized pinky. Introducing the gadget that few people know exists, but every book lover needs. The book page holder comes in a range of guises, but we love this wooden personalized one. It sits in the centre of your book and takes the strain, so your little finger doesn't have to.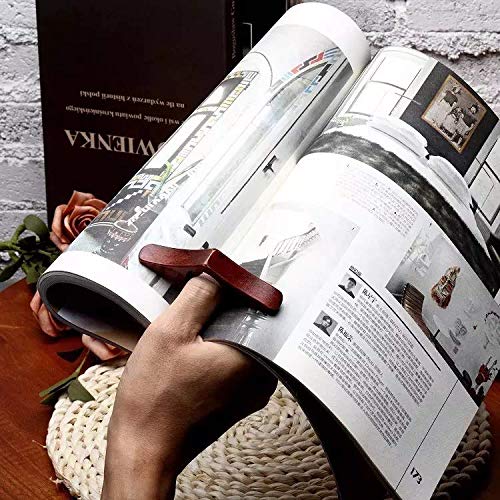 Source – Amazon
The Reading Table
Make Mother's Day breakfast in bed even more special with this bamboo bed table. It can fold flat to accommodate the delicious breakfast that you have prepared or tip up to hold a book at a perfect angle, as well as a cup of tea. There's even a little drawer for pens or maybe a chocolate or two – lazy days in bed don't get much more decadent than this!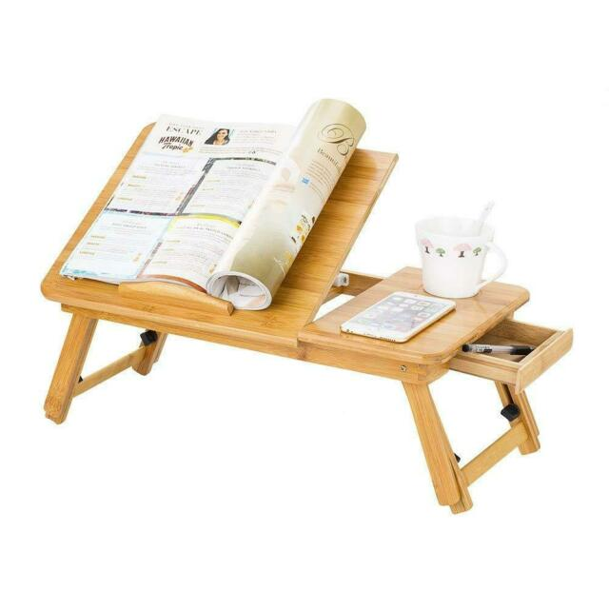 Source – Amazon
A Book Subscription
In this glorious world where anything is available on subscription, you can only imagine a book lover's delight at receiving their own regular order of books! This gift allows you to give someone books without the pressure of actually choosing the book or finding one that they haven't read already; it's genius in its simplicity and guaranteed to get serious brownie points.