It's back-to-school time, and while some schools remain closed with children engaging in online school, others have cautiously re-opened for face-to-face instruction, with added measures to ensure the safety of everyone. Social distancing is being implemented in many classrooms across the nation, with empty desks placed checker board-style between students, to allow for safe classroom instruction. And, let's not forget – face masks.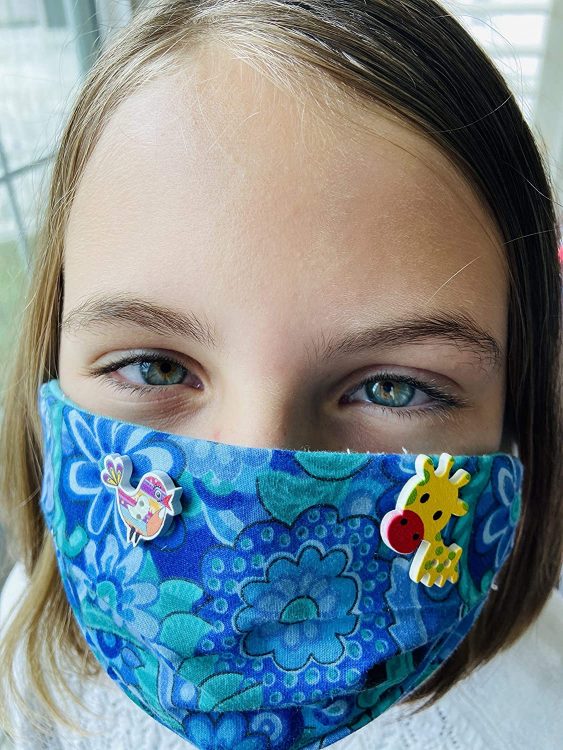 With face masks being the norm, there are no longer just the sterile-looking surgical face masks donning children and teachers faces, but all sorts of stylish varieties from the decorative to the hilarious. Cloth masks of every sort are making their way into the classroom, with everything from DIY to store-bought in use.
Outside of school and other public buildings, face masks are also increasingly becoming mandatory in the age of COVID-19. Many cities even require face masks to be worn outdoors. But, encouraging the use of, and making sure face masks stay on your children when in public, can be a daunting task. Enter Mini Maskots™, a unique product that some parents swear by to get their littles to actually enjoy wearing their face masks, having become a way to personalize and customize face coverings for the wearer.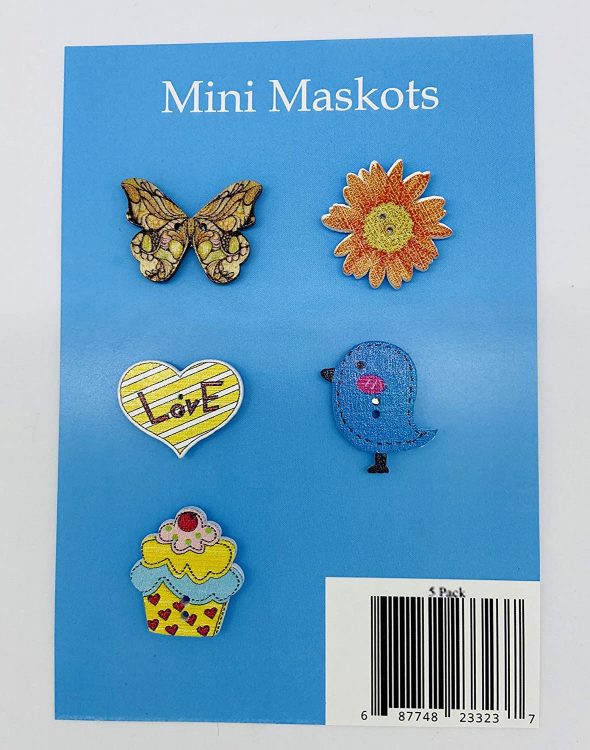 Mini Maskots™ are small, thin wooden charms backed with magnets that allows for children and adults alike to easily affix them to a face mask, sprucing it up from the normal to the exceptional and decorative. Children that once bristled at the idea of having to wear a face covering, can now enjoy being noticed and complimented on for their style. Mini Maskots™ are fun and versatile – they come in everything from small animal designs to sweet treats to flowers to butterflies, and everything in between. And, to add to the fun, it's a little bit like collecting baseball cards. They are available in randomized packs that come as a surprise, but where every package is sure to delight. Kids can trade, and collect as many as they'd like to. Having more comes at an advantage as well because their versatility makes them useful as earrings, pocket pets, lunchbox and back pack embellishments, and more! Adults can even use them on wine glasses to distinguish one wine glass from another (the magnets they come with are exceptionally strong). You might even catch a masculine dad wearing one to show his support for the kiddos, and to set the example of masking up!
These one-of-a-kind face mask accessories are available exclusively on Amazon, and come in a 5-Pack ($9.97), 10-Pack ($18.77), and 15-Pack ($24.77), and at ~$2 or less per unit are very reasonable, relevant, and timely. Click here to purchase.
We love the ingenuity and creativity that these charms provide. The creators not only accomplished getting their own children to mask up, but also were able to provide a summer income for their kids by selling them locally. Once they realized they were catching on like wildfire, they decided to take them mainstream on Amazon.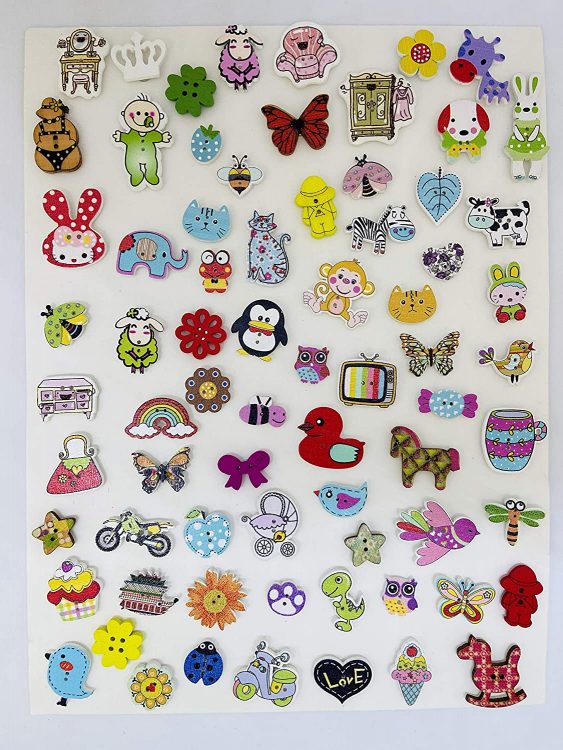 Mini Maskots™ could be used as fundraisers for teams or schools, and make for great incentives in the office or as party favors. Don't just get one pack; get more, because from experience, we know you'll soon get a barrage of questions surrounding them, and you'll want to have plenty to share. Because if you've got a spare, you can share, and you'll win more friends with the charming little Mini Maskots™. Every team should have a mascot; every face mask should have a Mini Maskot!