Each year, Make-A-Wish® Ohio, Kentucky & Indiana provides approximately 3,400 airline tickets, the equivalent of 180 million airline miles, to help local kids and their families reach incredible travel destinations. In fact, more than 75 percent of wishes require air travel, making it a critical – and costly – resource for Make-A-Wish. Our goal is to raise 2 million airline miles through this year's Make-A-Wish Ohio, Kentucky & Indiana Air Miles Drive, in addition to monetary donations.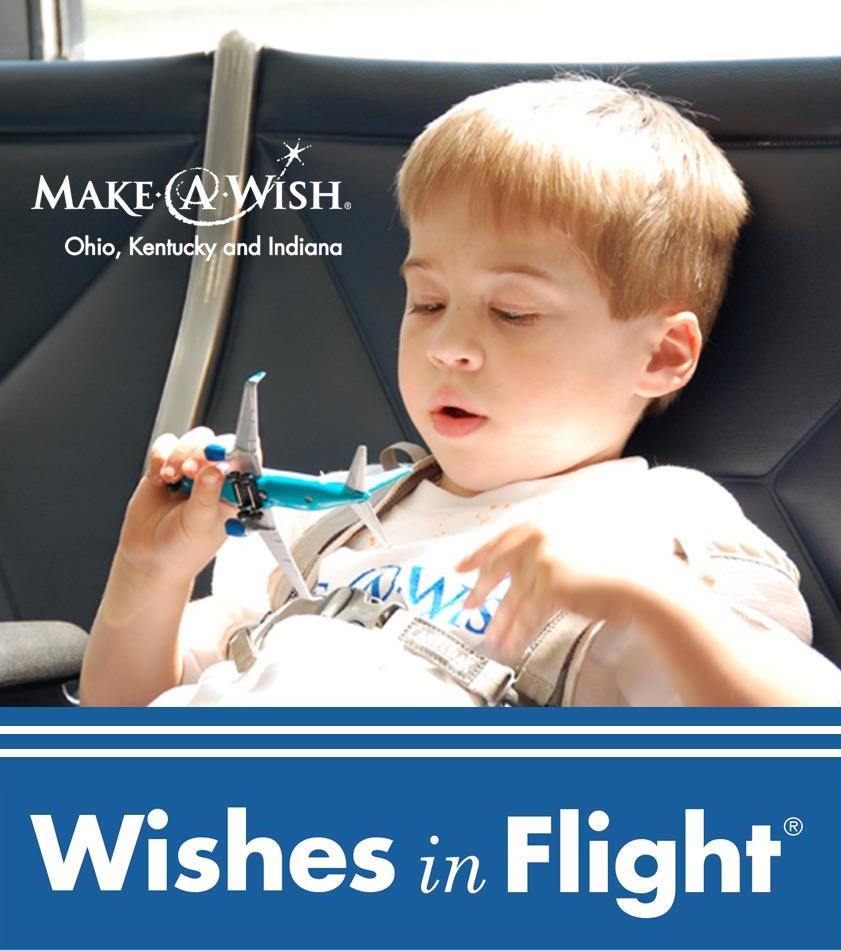 Donating miles is a simple and easy way to make a difference in the lives of children with life-threatening medical conditions. Your readers have two options to donate miles or cash during the Miles Drive:
Call 1-877-206-9474 from 6 a.m. to 7 p.m. on April 14th
Donate online at oki.wish.org/content/air-miles-drive.
Make-A-Wish accepts Delta and United Airlines frequent flier miles. The minimum donation is only 500 miles for United and 1,000 miles for Delta.
Cash donations give supporters without miles on participating carriers the opportunity to support our mission and help make wishes come true. Donations help Make-A-Wish cover the cost of wish expenses from travel to rental cars to medical equipment.