Potty Training at it's best with the BottomZz Up Potty Training Tool Kit

Potty training isn't the most exciting part of raising children…and at times, it's sure isn't the easiest. With the onset of disposable diapers and disposable "training pants", the range of time that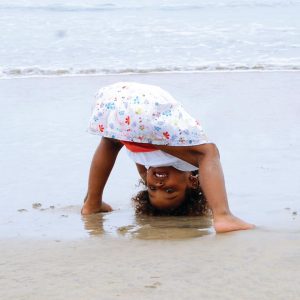 babies and toddlers take to potty train has increased significantly. Why? Because disposable diapers do such a great job at keeping little ones dry, that they don't feel the consequence of wet pants. It's also easier for caregivers. No wet and dirty diapers to clean. No sheets to change in the middle of the night.
Back when I was a kid (when dinosaurs still roamed the earth) almost all kids were in cloth diapers and little ones were usually potty trained by the time they were 18 months old. Many were trained sooner. Today, upwards of 90% of kids are in disposable diapers and only about 10 out of 100 are potty trained by 18 months. Most are twice that age. The cost to parents is enormous, compared to 50 – 60 years ago. This means the makers of disposable diapers are making a killing, and have the incentive to keep making those disposables better and better. The longer kids are in diapers, the more money they make.
A few weeks of effort to potty train can save parents an huge amount of money! Enter BottomZz Up!
Product Features + Benefits:
3 Pairs of BottomZz Up potty training underwear
6 Absorbent inserts
1 Washable travel bag
1 Colorful reward chart
1 Month supply of stickers
1 Graduation certificate
Saves money and reduces environmental waste compared to traditional disposable training pants
100% Cotton and Machine washable

About the BotttomZz Up Potty Training Tool Kit
BottomZz Up is the only potty training system that allows toddlers to feel the discomfort of their accidents, while protecting everything outside of the underwear! The 100% cotton potty training underwear looks and feels exactly like real grown-up underwear but features proprietary technology that lets kids feel wet when they are wet, while also absorbing and trapping the pee to prevent leaks and messy clean ups. Perfect for families on-the-go, BottomZz Up offers the consistency, routine and encouragement kids need, day and night, home or out on the town.

The simple, all in one BottomZz Up Potty Training Tool Kit includes everything parents need to smoothly transition a toddler to big kid underpants reducing the time of traditional methods while having fun doing it.
You can also purchase additional BottomZz Up Insert Refills and Underwear. Find tips on how to make the potty training experience as quick and easy as possible. Check out BottomZz Up, and make wet diapers a thing of the past!

Connect with BottomZz Up: Shop | Facebook | Twitter
Disclaimer:
This product was received from the Company for review purposes only. All thoughts and words in this post is my own and I was not paid to endorse it. I am only voicing my opinion about this product.