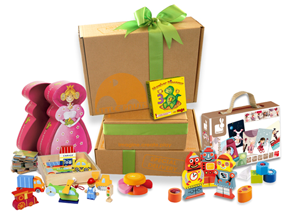 I find my one year old to be very difficult to entertain. while he does have a nice assortment of toys, there are very few that engage him for hours. Even those that are engaging, he does not usually play with in the manner intended. Usually he just picks up and throws around the pieces. While this may seem like it's a small issue, many toys are designed to help children develop fine motor skills, and so proper play can help him out developmentally.
When I got my Little Pnuts box, I was thrilled. They toys seriously engaged him. Let's take the Janod Wood Turtes for example. He sat and played with the them for a while. At first, I placed him on my lap and showed him how to do it. I then encouraged him to place the shapes on the pegs himself and cheered for him when he did. I then gave it to him to play with on his own, and he actually played properly, without throwing the parts around. He even cheered for himself each time he put a shape on a peg (and when he took them off too…)
Before I go on to introduce you to the contents of this lovely box I might as well give you a big more background on Little Pnuts. This quarterly subscription box for young children is focused on providing productive play. Each quarter, a surprise box of three to five toys arrives with the mail. These toys are non-electronic and focused on your child's development.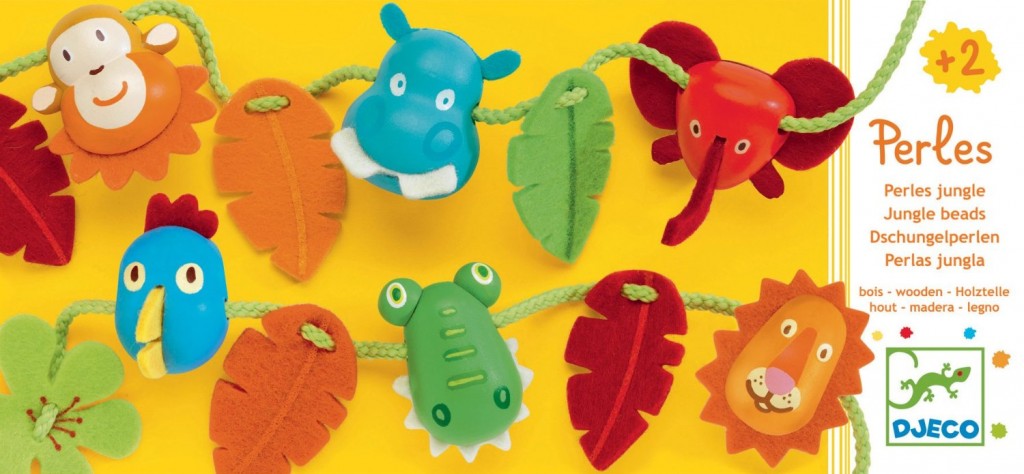 "With Little Pnuts we hope to get children back into imagination, creativity and play. We want children to get up off the couch, step from behind a computer, turn off the television and find accomplishment in playtime.

Today's world is facing the challenges of childhood obesity rising at an alarming rate. We are seeing a huge rise in illiteracy. We often see people so connected electronically that they have forgotten to disconnect and once again engage, with life.

We aim to provide families the tools to do just that. Disconnect from technology and engage with one another; to play with one another and in turn teach and learn from one another. In essence bring childhood back to the idea of 'imagine.create.play.'"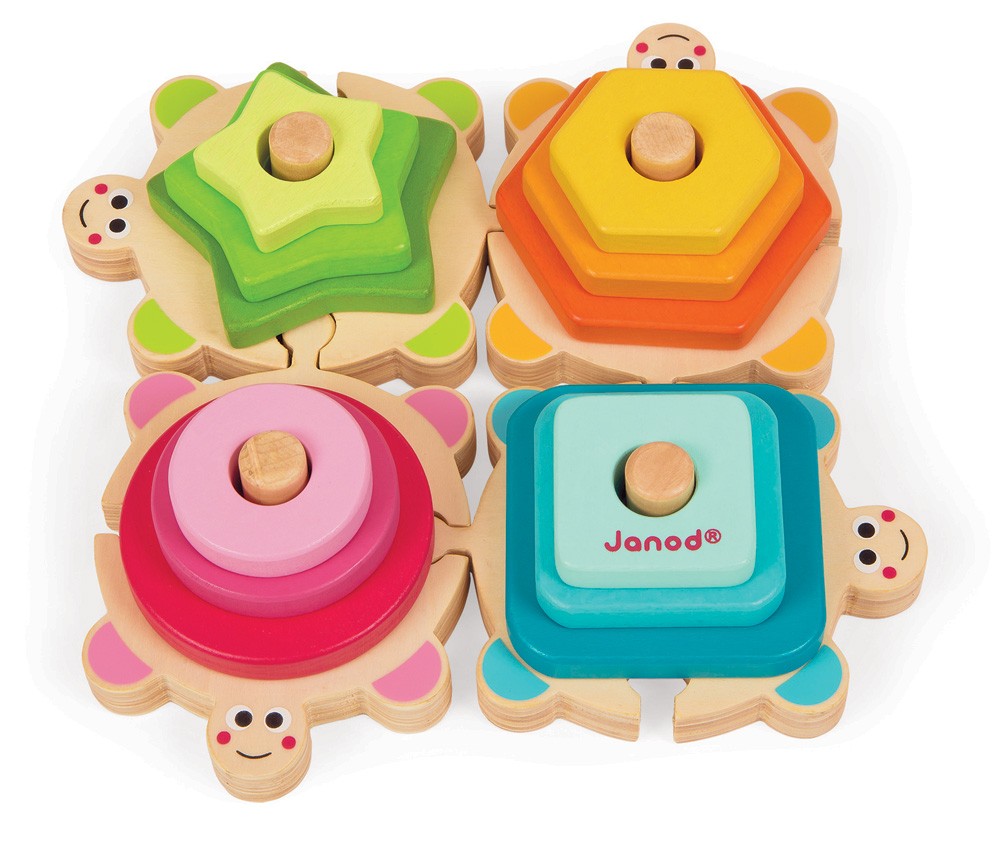 The products inside my 18-24 month boys' box were:
Djeco Jungle Beads – wooden stringing beads ($32 value)
Janod Wood Turtles – a stacking puzzle game ($25 value)
Janod 9 piece puzzle ($10.95 value)
The toys are on-target for that age and development. Not only that, but they're actually not mainstream toys. These are somewhat hard to find, and definitely not toys I would have otherwise heard of.
These toys are made of natural materials. They were hand chosen by a team of experts, and effectively so. The toys inside are amazing. It features unique and productive toys by developmental milestone, and is a must have for every little "pnut".
Connect with Little Pnuts:
Disclaimer: This product was received from the Company for review purposes only. All thoughts and words in this post is my own and I was not paid to endorse it. I am only voicing my opinion about this product.