New LiquiSlim 24 Cherry Water Drop is Now Available. If you have not heard of LiquiSlim 24 I would like to tell you more about it.
Made from two ingredients which are proven to
lessen cravings for carbs
, LiquiSlim 24
also helps
control blood sugar levels while promoting a healthier and happier lifestyle. These two ingredients are Satiereal Saffron which is a spice normally used in cooking and traditional health remedies. If you research saffron it has been involved in many clinical trials. The spice helps with keeping your mood more regulated and also has shown to improve symptoms of depression.
This helps because depression sometimes can lead to more than normal snacking and eating more than is needed. The other ingredient is Chromium Picolinate. Chromium Picolinate has received a lot of attention because the ability to get good sources of chromium are hard to come by and a normal person's intake is very low. Chromium picolinate's ability to help lessen carb cravings, control blood sugar levels and reduce several symptoms of atypical depression, including mood swings and stress eating.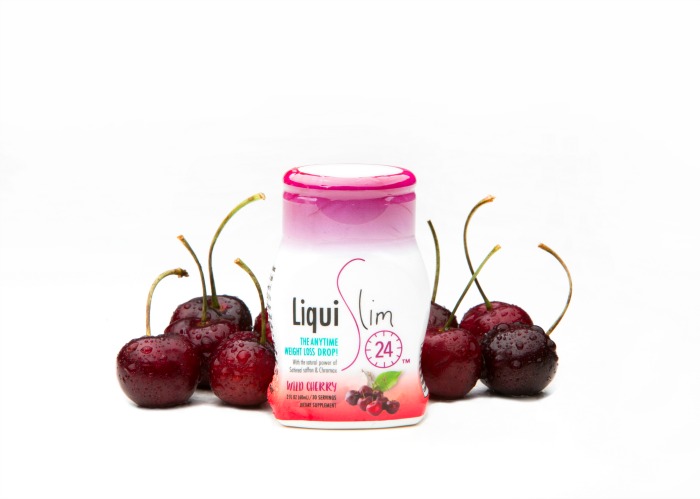 About LiquiSlim 24
The on-the-go water enhancer contains no thermogenic, caffeine or other stimulants, which gives you the freedom to use it anytime, anywhere. LiquiSlim 24 features two clinically tested ingredients; Satiereal® saffron and chromium picolinate (Chromax® CrPic), which help aid in weight loss, help diminish carb craving, help control blood sugar levels and promote a healthier and happier lifestyle.
It is easy to put in your purse or in your travel bag so it is always available when needed. Also drinking enough water is a very important piece of a healthy lifestyle and diet routine. LiquiSlim 24 makes more of your water intake by enhancing it with clinically studied, mood-boosting ingredients to help you lose weight and provide a refreshing, delicious spin on healthy lifestyle habits. With clinical studies showing that the ingredients in LiquiSlim 24 can help decrease snacking by up to 55%, it's a healthy and delicious way to achieve a happier dieting mindset.LiquiSlim 24's convenient size makes it easy to take with you: at home, the office or on-the-go. It's the smart and healthy alternative to nasty-tasting and hard to swallow pills, tablets or even a in-house treatment facility.
Positives of LiquiSlim 24
Great taste, great price

$17.99/month is less than most diet products on the market
Revolutionary
Mood enhancer
Take anytime day or night
No stimulants
No pills and tablets
You can follow LiquiSlim 24 on their Social Media below: