Disclosure: I received an Acer Chromebook 15 in exchange for my honest review. All opinions are my own.
I have never had an Acer computer before so I was very excited to be able to receive one to include in our 2017 Holiday Gift Guide. With its 1920 x 1080 full HD display, Intel Pentium processor, 4GB of memory and 32GB of internal storage this is definitely a great addition to your holiday wish list. This model can be purchased at BestBuy.com.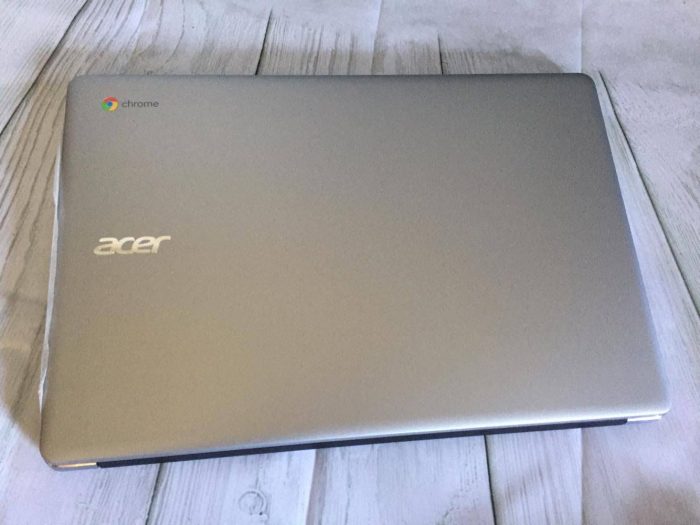 My First Impression of the Acer Chromebook 15
When I first unpacked the Acer Chromebook 15 I was very impressed with its sleek design. It is lightweight, which makes it a first choice for me to take when I travel. I really could not get over how it feels so light and not bulky.


I am also loving the 12-hour battery life. I have never had a computer that the battery lasts for 12 full hours. I have taken my computer on the road and worked while my husband drove only to have to stop because my wifi outlasts my computer's battery. Now that will no longer be an issue and I don't have to purchase a computer battery external charger.
One of the unique attributes of the Acer Chromebook 15 is the beautiful 15.6-inch display, which is 27 percent larger than 13.3-inch Chromebooks on the market. This large size increases productivity by giving customers more real estate to view multiple tabs and apps. So you will not have to worry about compromising on screen space. As a person that works on the computer for many hours a day, I really love this large size.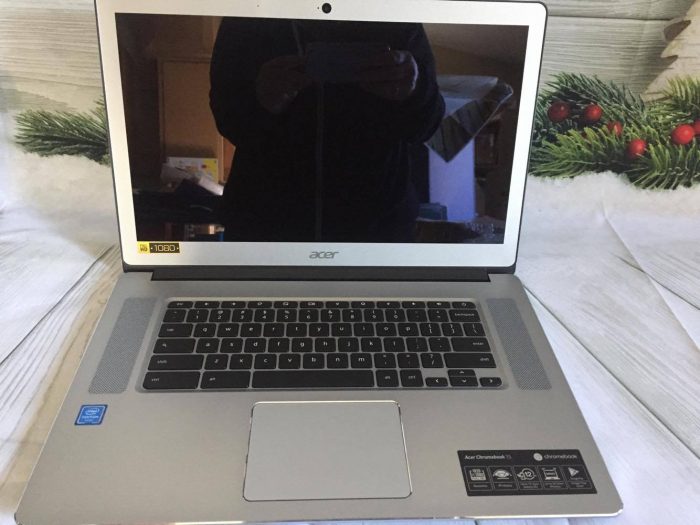 At this time Acer continues to be the only Chromebook provider in the industry with a model with a 15.6-inch display. This I totally love, if one can love a computer.
About this Acer Chromebook 15
If you aren't familiar with Chrome, I would like to tell you a bit about that. It is perfect for sharing by more than one user. Whether it is by families, roommates, schools or at a business that has different shifts. Each person can log into their own account and access their Gmail, website bookmarks, documents as well as other information for that user.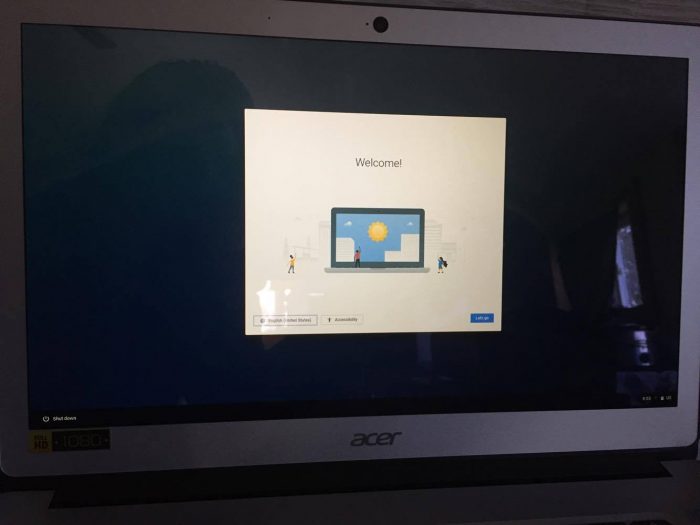 The storage on Google Drive will protect each individual users files, documents and photos safely in the cloud. This will ensure that the most current version of the document or file is always safe and available for that specific user. This is true even if the Chromebook is stolen or lost. Plus with the Acer Chromebook 15 users can view, edit, create and collaborate whether they are online or offline with programs such as Microsoft Office Documents and their Gmail.
As you can see below it has a nice size keyboard and the speakers are right there on the right and left side which helps the sound to come through clear.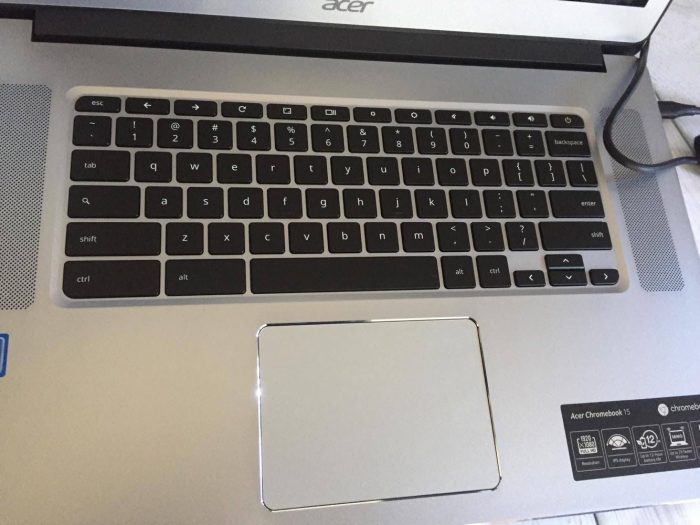 With the large touchpad, you can click, scroll, zoom, pinch and swipe freely and effortlessly. The built-in webcam supports High Dynamic Range imaging, for clearer photos and quality video calls.
Pros of the Acer Chromebook 15
WIth the Acer Chromebook 15 just being released last month it boasts these wonderful advantages:
It builds on previous generations of our large-screen 15.6-inch FHD 1920×1080 display
Support for Android Apps right out of the box
Offers up to 12 hours of battery life
Has a sleek aluminum chassis that is thinner and lighter than previous generations
Two USB Type –C USB 3.1 ports
a MicroSD card slot
Headphone port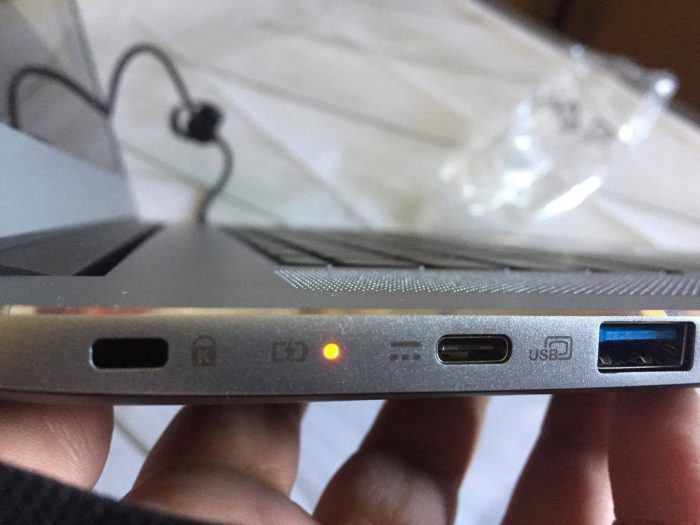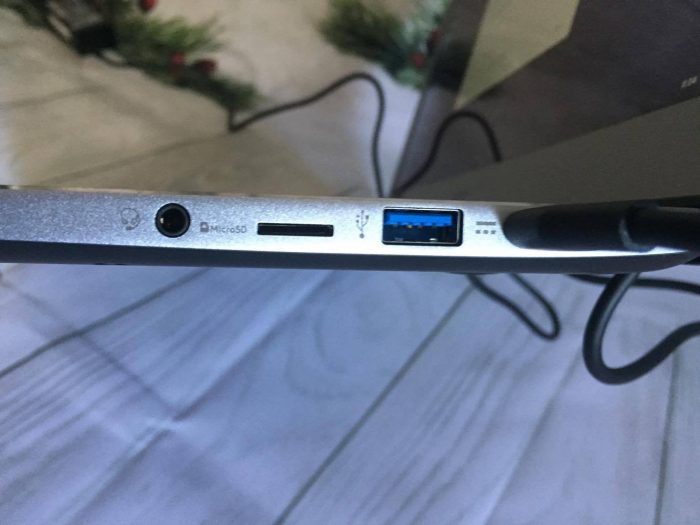 Visit Acer below:
Website | Facebook | Twitter | YouTube | Google + | Purchase at Bestbuy.com