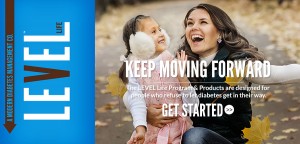 Do you want to control your diabetes? This is the perfect snack for you. There is so much goodness in each snack.
You will get a sweet treat, while watching your diabetes and losing weight. Which will keep you healthy for your little loves.
Join the Level Life program for free today.
This is a low carb diet, but folks do low carb everyday. My father in law has been doing low carb for 2 months, and lost 33 pounds. (20 in month 1)
Check out all the goodness in their products here.
You will also get free snacks when you refer your friends and they make a purchase. Isn't that amazing?
38 Clinical studies show
Low Carb Diets:
---
Help Weight Loss
Help SUPPORT HEALTHY Blood Sugar & CONTROL A1C
Help support healthy cholesterol in normal range
Satisfy appetite better than other leading diets
SIMPLE AND EASIER to follow long-term
"Based in Boulder, Colorado, LEVEL Life is a modern diabetes management company focused on empowering people with the right tools to effectively control their diabetes. The company offers a full range of daily snacking options, including fast-acting glucose gels, low-carb protein bars, ready-to-drink shakes and decadent snacks designed for people who refuse to let diabetes get in their way."
The Program:
---
IT WORKS! Experience real weight loss in 2 weeks and gain control of blood sugar with our 14-Day Jumpstart Guide — part of our easy ongoing Program.
SUPPORT HEALTHY BLOOD SUGAR/OPTIMIZE A1C with delicious recipes and sweet snacks you'll love.
FIGHT HUNGER. Our great tasting products fight hunger, support healthy blood sugar and keep you fuller longer.
GET MOVING! Exercise makes you feel good and is part of a healthy lifestyle. Choose exercise that is right for you and keeps you motivated and moving.
CLINICALLY PROVEN. Low-carb programs, like LEVEL Life, help fight high blood sugar for easy, long-term success.
GET ON WITH LIVING. The LEVEL Life Program & Products are designed for people who refuse to let diabetes get in their way.