I am constantly trying to find something new and different to feed my family. When given the opportunity to try out Labriola Pretzel Bread Slider Buns, I was excited.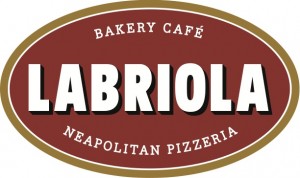 "Labriola Baking Company is Chicagoland's premier artisan baking company. Founded by Richard Labriola in 1993, Labriola has seen major growth every year. Rich's hands on approach, total commitment to quality and continuing education and training for employees are in part responsible. Then there is the bread. Crusty and full-flavored, Ciabatta, Raisin Sunflower, Potato Rosemary, Country Olive, Brioche, Pretzel, and French Baguettes are but a few of the delicious varieties that are made daily."
Now available at Costco, you can purchase these taste pretzel bread sliders and create a nice array of delicious dishes at home.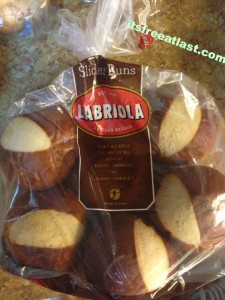 I created a tasty glazed chicken tender meal. Placed inside the pretzel bread slider bun made for a very tasty meal.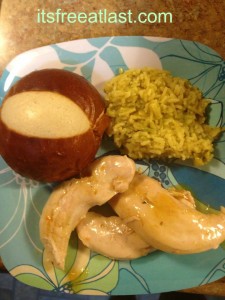 Here are a few creative recipes Labriola has shared on ways to change up and enjoy their tasty sliders.
TEMPURA PRETZEL BREAD WITH ICE CREAM
Recipe courtesy of Jess De Guzman-Executive Chef-Sunda and Mike Morales-Executive Sous Chef-Sunda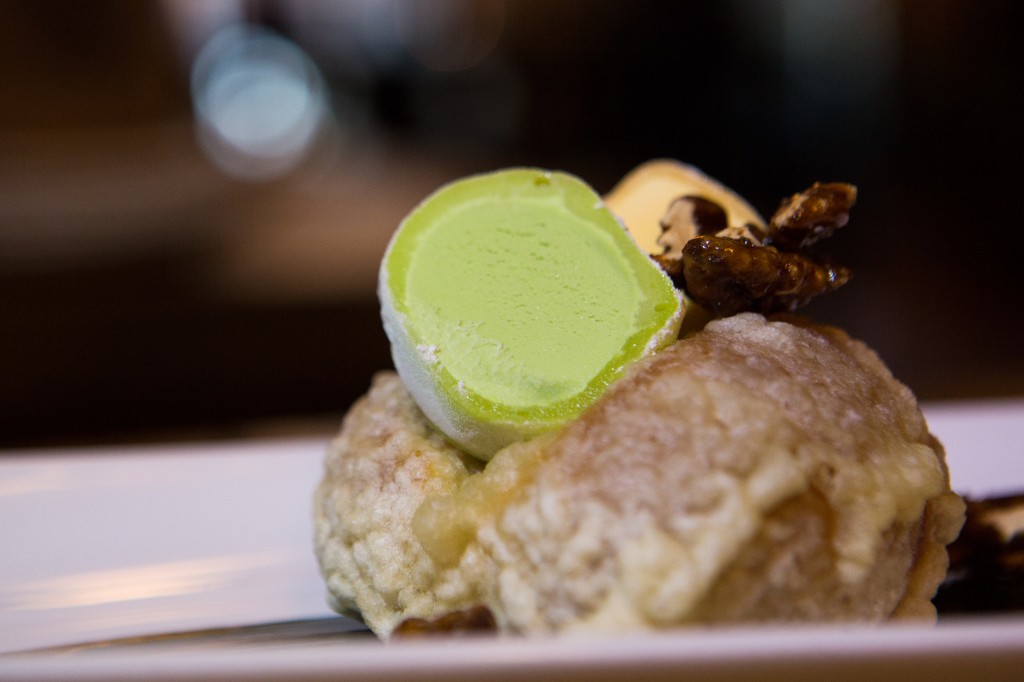 Ingredients
8-10 pcs. Labriola Pretzel Bread, cut into 1 -2" pieces
3/4 cup beer (do not use a dark beer!)
3/4 cup rice flour
3/4 teaspoon salt
1/4-1/2 teaspoon scichimi togarashi (optional)
1 teaspoon garlic powder (optional or to taste)
vegetable oil (for deep frying)
1 cup chocolate sauce
1 cup caramel sauce
powdered sugar
Directions
In a bowl whisk beer with the rice flour until very smooth.
Add in salt and garlic powder and chili pepper (if using).
Let sit out at room temperature for 10 minutes.
Heat oil to 375 degrees.
Dredge the pretzel bread into the batter coating completely with batter, letting any excess drip off.
Deep-fry turning once until golden (about 3 minutes).
Transfer to a plate lined with paper towels.
Place tempura pretzel bread in a bowl, add your favorite ice cream.
Top with chocolate sauce, caramel sauce and powdered sugar.
TUNA POKE- CHILIS, RED ONION, TOBIKO, CHILI SOY MARINADE, AVOCADO DYNAMITE SAUCE
Recipe courtesy of Jess De Guzman-Executive Chef-Sunda and Mike Morales-Executive Sous Chef-Sunda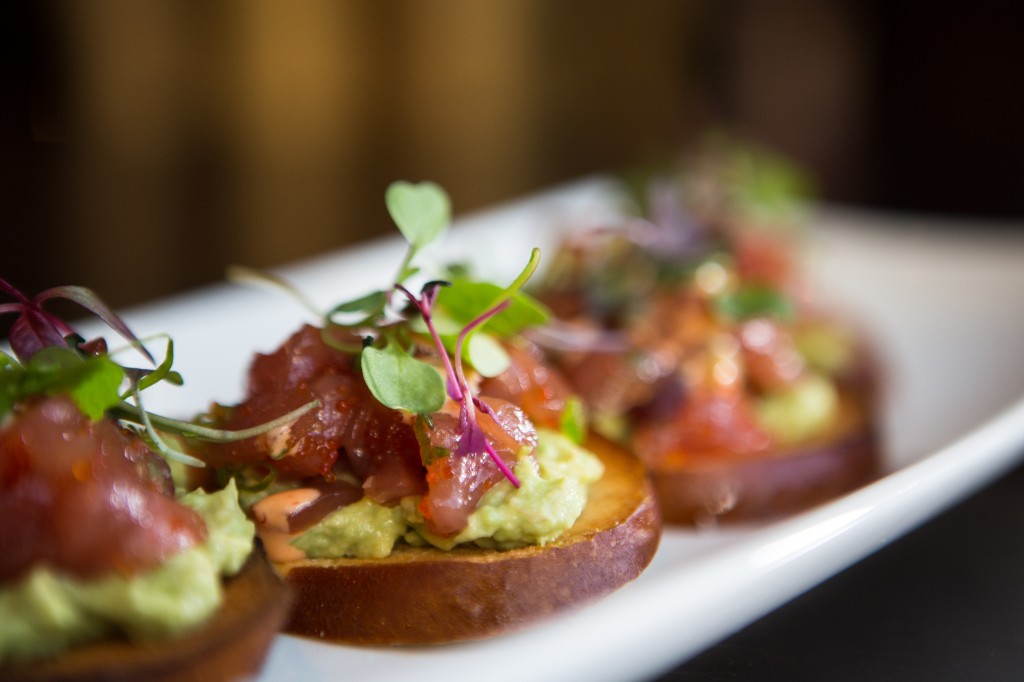 Ingredients
8-10 pcs. Labriola Pretzel Bread, sliced ¼" thick
1 pound raw ahi tuna, cut into 1/2-in. cubes
3 tablespoons reduced-sodium soy sauce
1 tablespoon toasted sesame oil
1 teaspoon Asian chili oil
2 tablespoons ponzu sauce*
1 garlic clove, minced
1 red onion, sliced diagonally
2 tablespoons roughly chopped cilantro leaves
1 teaspoon toasted sesame seeds
3 ripe avocados
juice from ½ lime
4 tablespoons tobiko
2 tablespoons kewpie mayo
1 tablespoon sriracha
1 teaspoon scichimi togarashi
Directions
Brush sliced pretzel bread with oil and toast until golden brown in the oven for 5-7 min.
Combine tuna, soy sauce, sesame oil, ponzu, garlic, red onion, cilantro and sesame seeds in a non-reactive bowl, cover and set aside in refrigerator.
Scoop out avocado flesh and mash until smooth.
Add lime juice, tobiko, mayo, sriracha and pepper, combine well.
Place avocado dynamite on pretzel bun chip.
Top with tuna poke.
Garnish with sesame seeds.
How would you like try these amazing sliders for yourself? Labriola has been gracious enough to sponsor a giveaway for 3 lucky winners to receive a bag of their Pretzel Bread Sliders of their very own. Simply follow the Rafflecopter form below for your chance to win. Giveaway is open to U.S. Residents, ages 18+ years of age. Please see Rafflecopter form for full contest rules and disclosure.
a Rafflecopter giveaway

Disclaimer: I received product in exchange for an honest review. Regardless, all opinions are all my own.