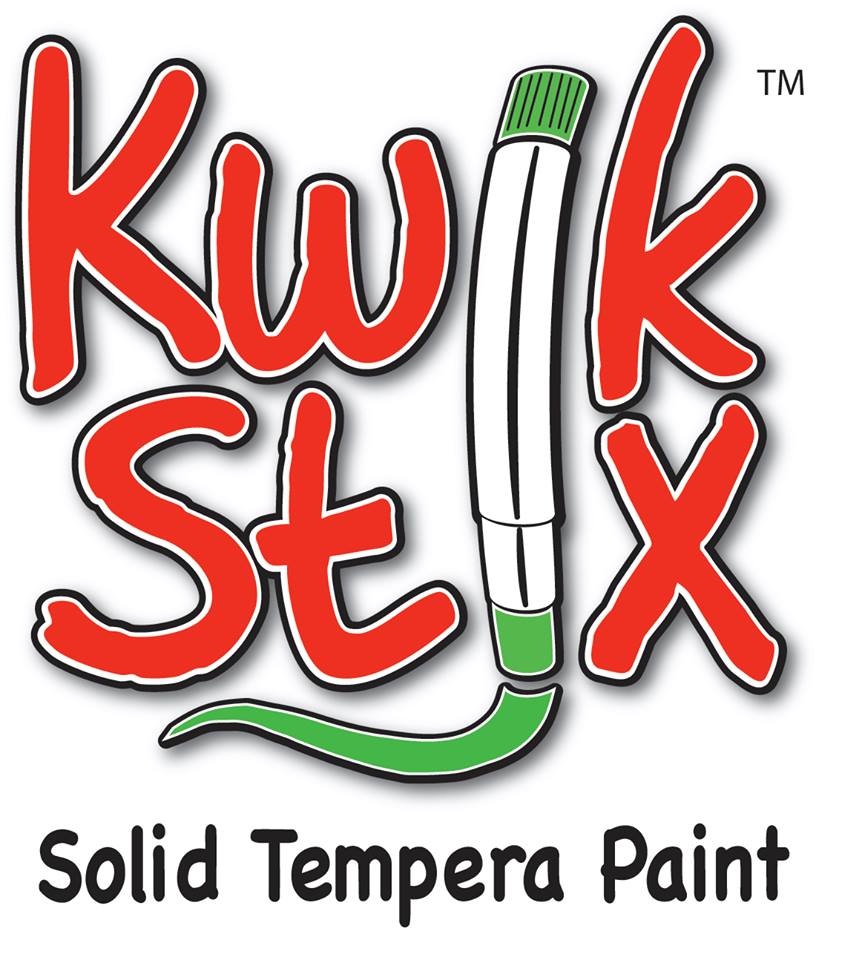 No matter if you're a homeschool mom or have children like mine who on a daily base have school projects, these KwiK Stix Solid Tempera Paint sticks will definitely be great to have on hand. When I say my children have daily school projects they do, if it's not the little one it's my oldest child.
Now, we all know kids love to paint especially the little ones, but painting can be so messy and sometimes a little stressful. I say stressful because the moment my kids are done painting I find myself trying to clean up paint everywhere. From the carpet to the table even off their hands and face at times!
Most of the times I have to sit at the table with them to supervise their projects! But here is where the KwiK Stix Solid Tempera Paint sticks will play a part in your kids crafting and school projects. You will no longer have to sit by and supervise them while they enjoy painting with the KwiK Stix Solid Tempera Paint.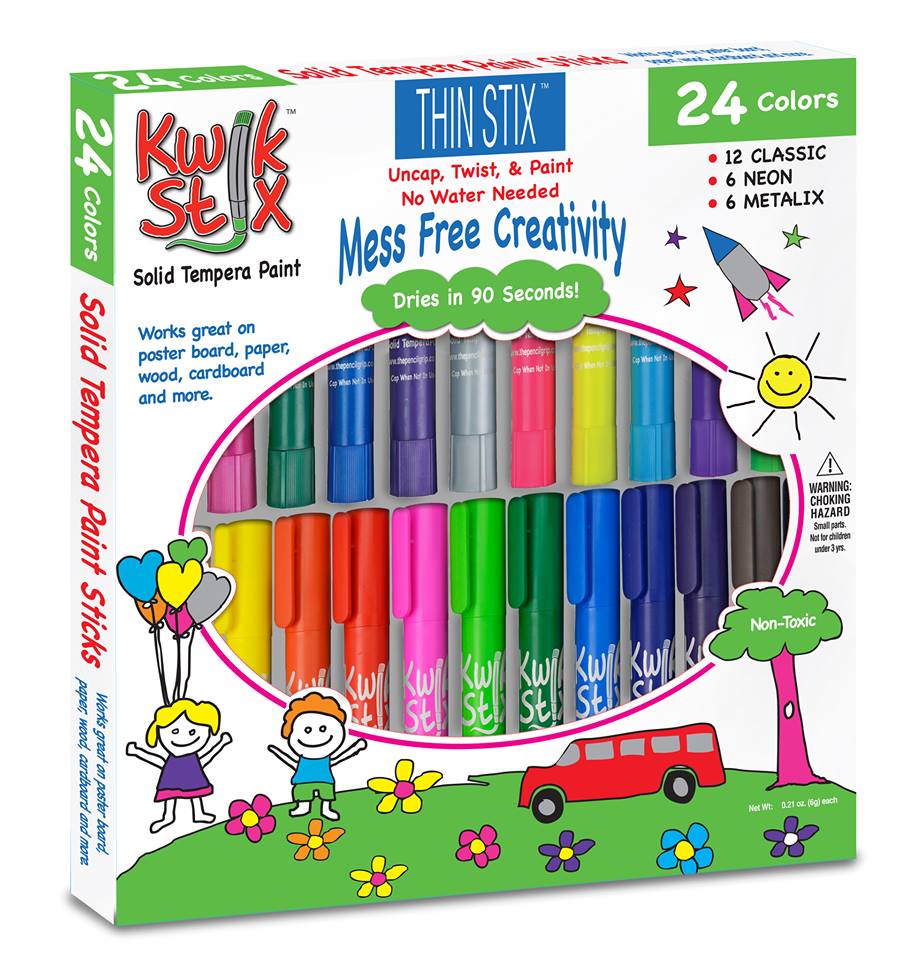 You see, Kwik Stix, which is a product from The Pencil Grip, Inc company, will provide your children hours of fun and creativity without the mess, they are very easy to use, and will allow your children hours of craft and art time fun. They are so simple to use, just remove the cap, twist the solid paint up, and paint. No need for any water or anything else plus they dry in 90 seconds!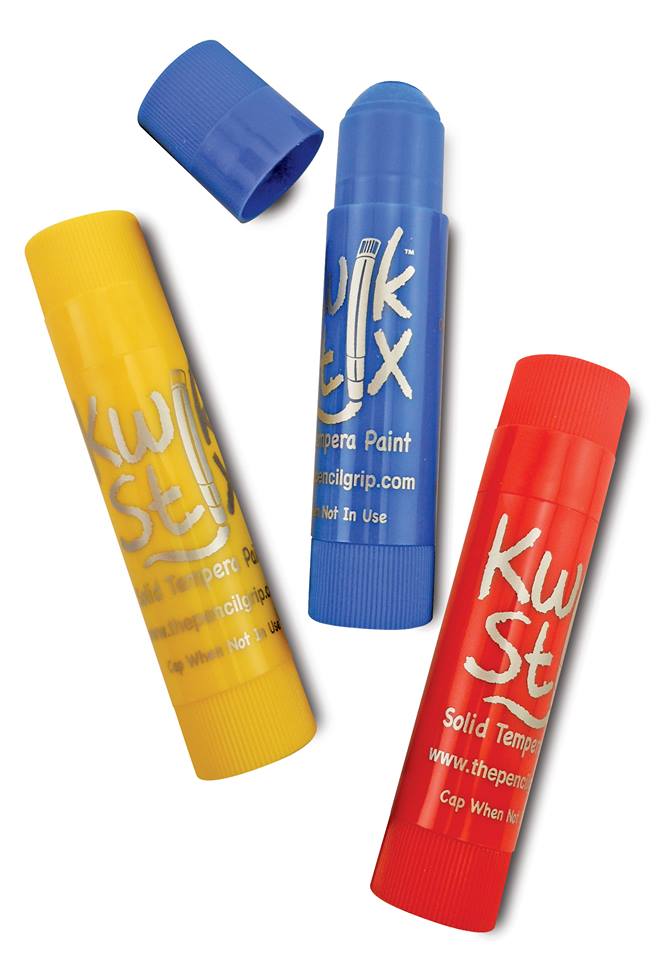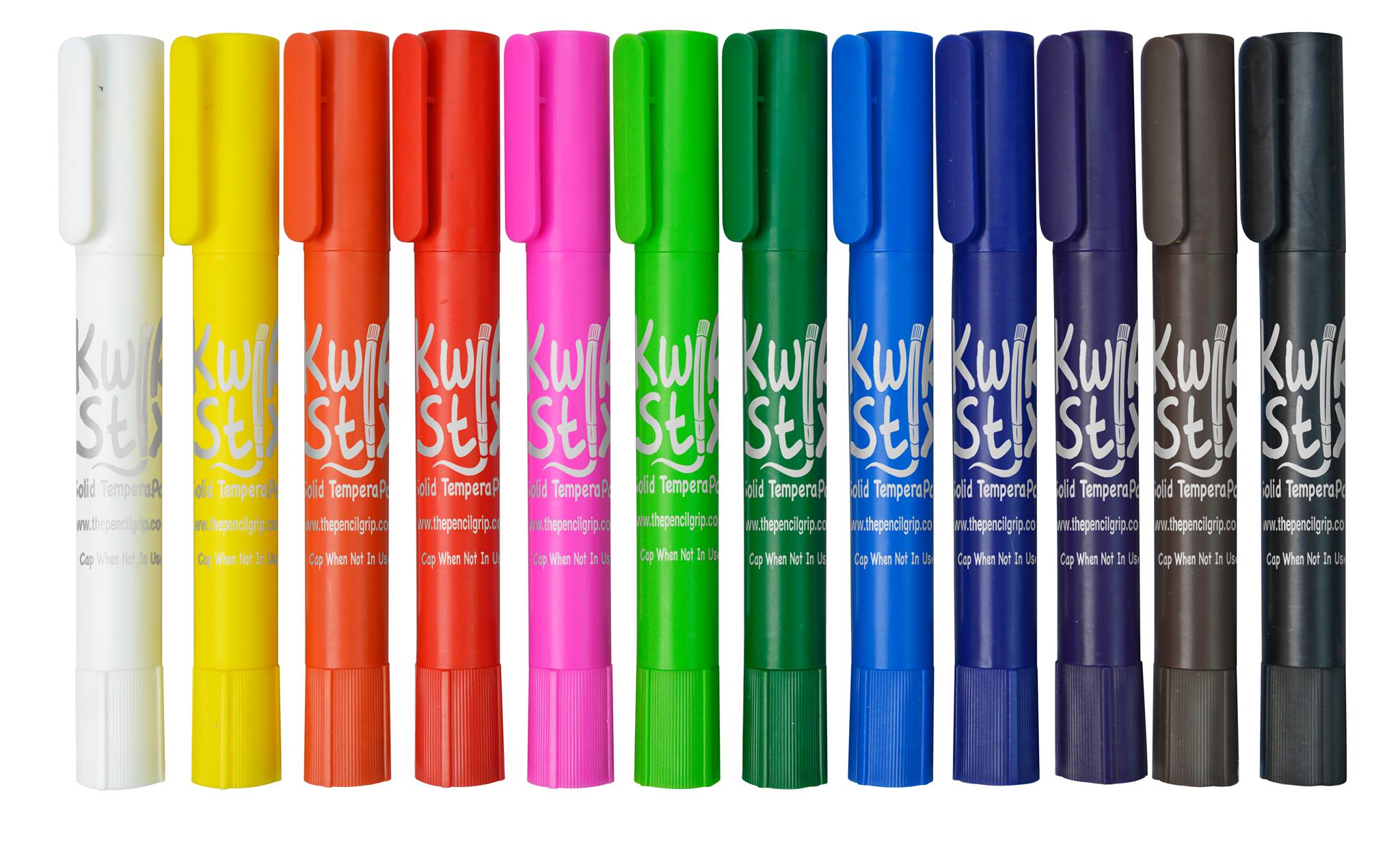 Before long your children will be completing their afterschool projects trouble free! Not only are they easy to use, they are non-toxic, appealing to every age, even your older children, and available in many color options. The Kwik Stix can also be great for those last minute school posters and projects! So many times Lex teacher has sent home last minute projects and of course we had to use those messy markers and paints which again ended up all over the place!
You can purchase the Kwik Stix in a variety of colors. The 24 pack yields all Kwik Stix colors; 12 assorted, 6 metalix, and 6 neon. They are also available in both original and thin sizes. Kwik Stix and Thin Stix also come in a 12 packs of assorted colors and 6 packs of primary, neon, and metalix colors.
Both the Kwik Stix and Kwik Stix Thin Stix are AP certified meaning they are non-toxic and perfectly safe for young children plus they will make set-up and clean-up hassle free….every parent will love that part, I know I do!
I don't know about you, but if you have that creative artist in your home, or that homeschooler who have extra curricular assignments like my kids, you too will need these awesome KwiK Stix Solid Tempera Paint sticks ! After all, they dry in 90 seconds, won't smear, don't mix when applied over other colors, perfect for cardboards, papers, poster boards, wood, and more.
They actually remind me of glue sticks, but they're not, they're cool paint sticks that your kids can easily hold and enjoy! Overall, I believe every parent and child will love the Kwik Stix and I KNOW they will also make great gifts for your kids and even their teachers!
If you are looking to purchase Kwik Stix, you can purchase them on Amazon. Make sure to visit The Pencil Grip, Inc on social media.

Facebook: | Pinterest: | Twitter: |