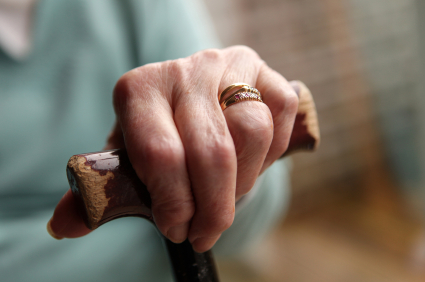 I remember at tender age of nineteen, when I married my high-school sweetheart, my dad gave me some advice. He said, "if you're going to have kids, have them while you're young and have them close together so you can enjoy you're golden years."
Ummm wrong DAD! Like what were you thinking?
Kids will SUCK the youth right out of you!
Looking back, my dad was in great shape when I left the nest. Now I see why he gave me this advice.
But in reality it was not the best advice. Geez, here I am, my youth gone, my bones brittle, hip and knee replacement around the corner, three major back surgeries under my belt from all the heavy kid lifting years, how in the world do they call this the "golden years"? Ugh,
My kids sucked the youth right out of me and now I'm just old and in pain everyday. What the hell do I do now?
Okay, so I'm not that old, but I'm sure as hell broken. My body is broken. Geez I may not be that old but I feel a hundred. So tell me how in the world do you enjoy the "golden years"?
Trust me kids will suck the youth right out of you.
I'm thinking, my dad should of just said RUN FOR YOUR LIFE WHILE YOU STILL CAN! Because obviously I can no longer run, shit I can barely walk these days.
Don't get me wrong, I love my kiddos and I wouldn't trade them for all the tea in China, but, I would do it differently.
I would live out my twenties as a single woman and have children in my thirties. And then maybe I wouldn't feel so old while I'm still so YOUNG!
RUN FOREST RUN!