The Nokia Steel Activity and Sleep Tracker is for the person that is all about getting themselves fit and healthy. I re-started my fitness journey two months ago, after a couple years of trying not to be uptight about it. I had lost quite a few pounds and was on the right track, then I started having back issues and it halted my progress. I beat myself up for what felt like a long time until finally, I decided it was time to do something about it.
My wife offered for me to get a membership at a Planet Fitness that is about 20 minutes from our house so I took her up on her offer. I also decided to change my eating habits which although it started out hard, it has gotten easier. So when I was offered to review the Nokia Steel Activity and Sleep Tracker I had to try it out.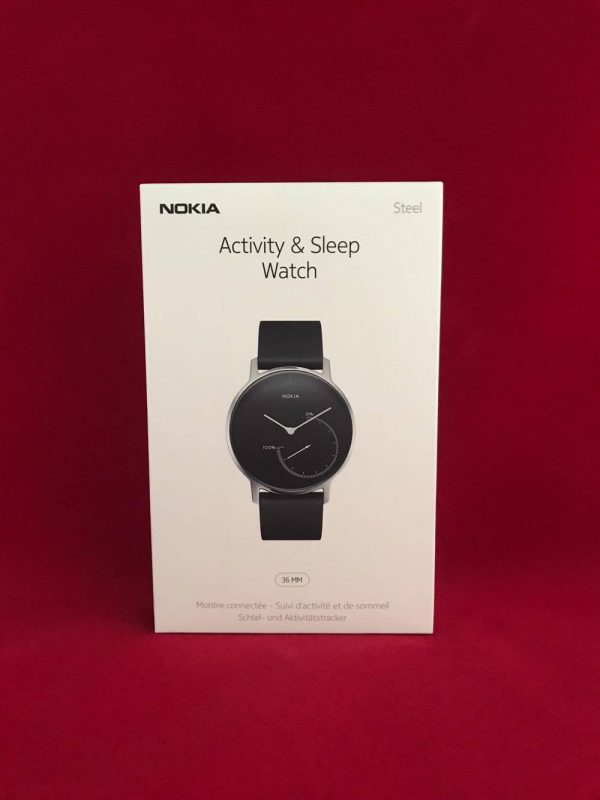 About the Nokia Steel
When you do activity tracking it helps you move more, sleep better and feel better. I noticed by having the activity tracker that it made me more accountable. The important thing is that an activity tracker doesn't get in the way of my life. With the Steel, they made it so it is going to be with you for the long road.
With the Steel, you can run, swim, walk or dance if you like to without your phone on you. There are no charging and no buttons to turn on or off or press. The Steel will automatically track everything thru their patented Connected Movement Technology. It also syncs the information to your app to give you in-depth metrics, personal coaching and more. That is their vision of a smartwatch.
The Steel automatically synchronizes with the Health Mate app so you can get a detailed picture of your days and nights via clear color-coded graphs that show all your moves from sleep all the way to calories burned.
So just to recap:
– Activity tracking: steps, distance, swim (water resistant to 5 ATM), running and calories burned.
– Sleep monitoring: sleep cycle analysis (light and deep sleep) and silent alarm.
– Automatic synchronization: Follow your data on your smartphone.
– Stainless steel case with silicone strap.
– No charging: battery lasts up to 8 months.
Facebook | Twitter | Instagram | LinkedIn | YouTube | Website