Disclaimer: This product was received from the Company for review purposes only. All thoughts and words in this post is my own and I was not paid to endorse it. I am only voicing my opinion about this product.
Have you ever bought a toothbrush and absolutely HATE it? Have you bought one that was so hard, your gums wanted to jump out of your mouth to avoid the brushing? Well, that won't happen with THIS toothbrush! Foreo ISSA makes a revolutionary toothbrush that is made out of silicone and is so gentle that you will never want to go back to any other brush.
The ISSA brush looks so differently than any other toothbrush I've ever used, therefore, I was skeptical about the effectiveness of it. It's sleek, looks smooth and sassy. Its made of silicone and it vibrates. I only had to try it once before I KNEW it was the perfect brush for me. My mouth feels so clean after a scrubbing with the ISSA.
It's gentle on teeth and gums and the soft silicone bristles are perfect for sensitive teeth and gums. There is 3D technology, meaning the brush is flexible enough to reach every crevice in the mouth.
There is no charging dock! You fully charge the brush when you get it, about half an hour hooked up by a USB charger and you're good to go for 6 months! This brush combines vibrations (the full sized ISSA has adjustable speeds) with silicone bristles for cleaning and stain removal. It's design also has an antibacterial feature, the silicone resists the bacteria buildup.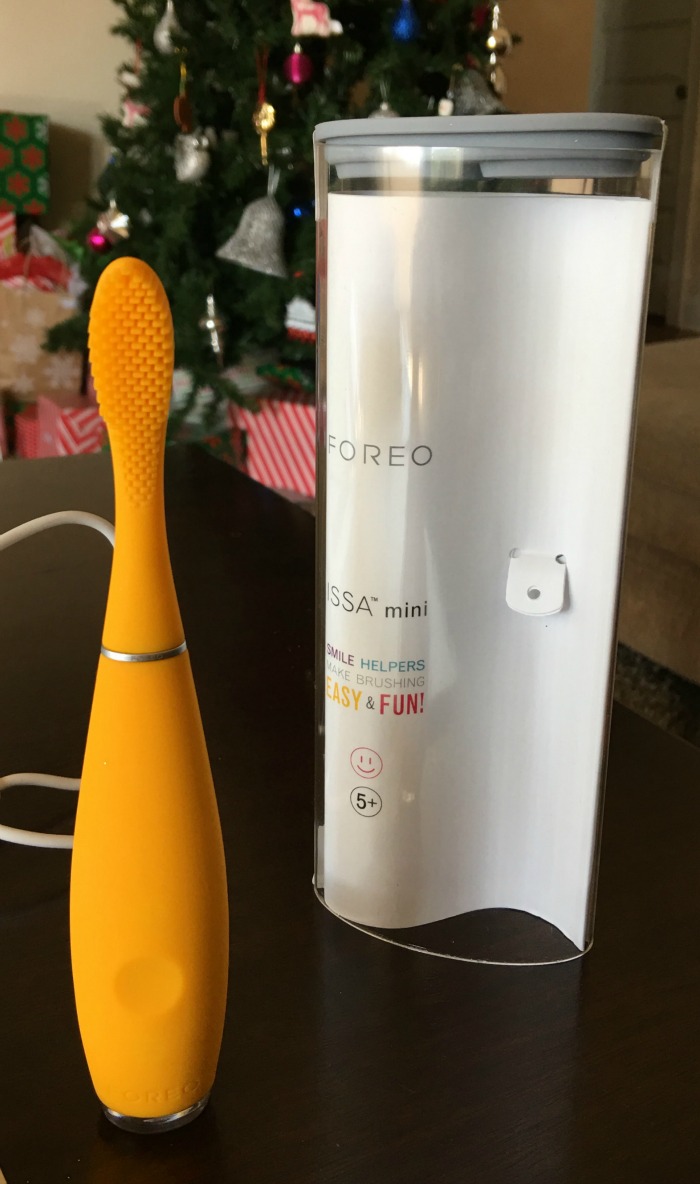 This brush was originally developed for clinical use, however, the technology is now available to anyone in the world. How exciting is that? And, the brush head only has to be replaced once a year.
ISSA Jr. is a great brush for kids 5 and up. It's got all the same features as the ISSA with the exception of adjustable speeds. It also has a timer on it for children to learn how to brush. It's set at 30 second intervals for the four quadrants of their mouthes. Then when the brush has been on for 2 minutes, the smiley face indicator lights up and your child knows to stop brushing.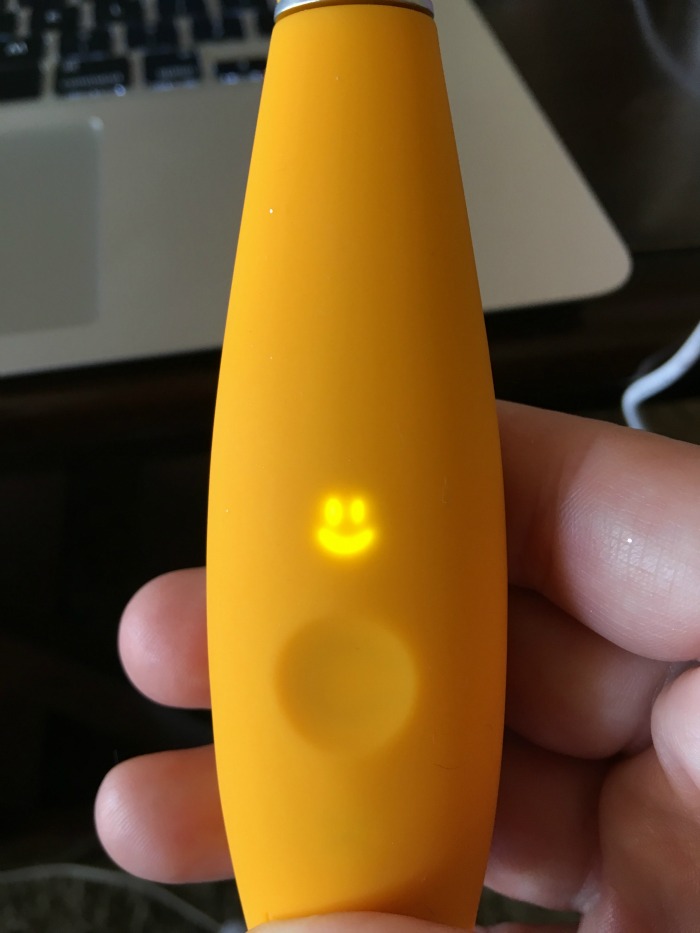 ISSA and ISSA Jr are so quiet, you hardly know they are on unless you're holding it. I have had brushes in the past that were so noisy that they would wake my husband up if I was brushing my teeth while he was sleeping. These are not like that. They are super quiet.
Find out more about these brushes on their website, you'll be so happy you did!