I had the pleasure to interview Karri Bowen-Poole recently. She is the founder of Smart Playrooms. This is a completely unique idea of how to utilize how our children spend time in their playrooms.
There is no doubt that our children have an issue with screen time. We can set screen time, but let us be real here, we tend to let them have more as a reward. So that just increases their desire to have even more.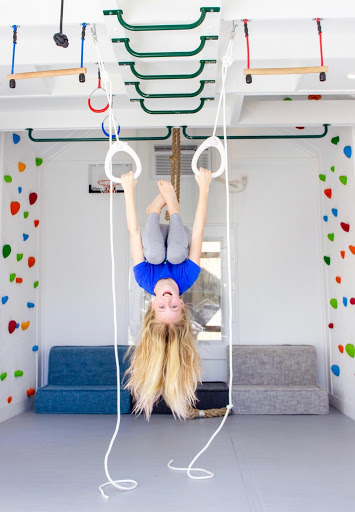 The playroom in my home is usually a cluster of toys that I am constantly having to clean up with my kids. It becomes such a chore for myself I do not even want to go in there. Which I dislike because I want to spend as much time with my kids as possible. That is why I work from home.
What if there was a way to create your playroom into something completely magical and useful? Would you be excited to know that it would decrease the clutter in your home and everything could be useful? I know those ideas alone make me completely excited.
Though the one thing that gets me even more, is how each area in the playroom can have your kid entertained and active! I know there are times when the weather is bad, I can not just shove my kids outside. Especially in the winter. This leads my kids to be less active and I dislike that. Our kids have energy they need to burn every day.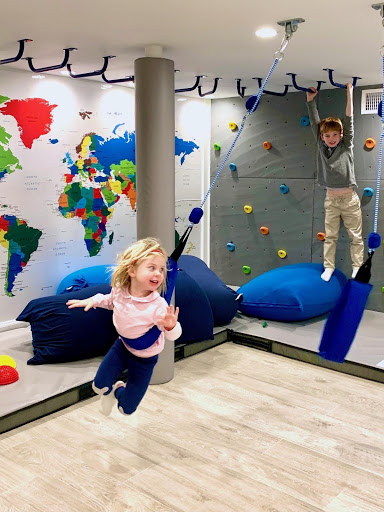 If these things excite you, you should really continue reading the interview below that I had with Karri Bowen-Poole. She goes into detail on how she came up with this idea and how amazing it is.
She took an idea and after a newspaper ad, her idea took flight! I find her story absolutely inspiring. Not only is she doing something amazing for kids and their families, but her dream came true. Should inspire anyone to follow their heart!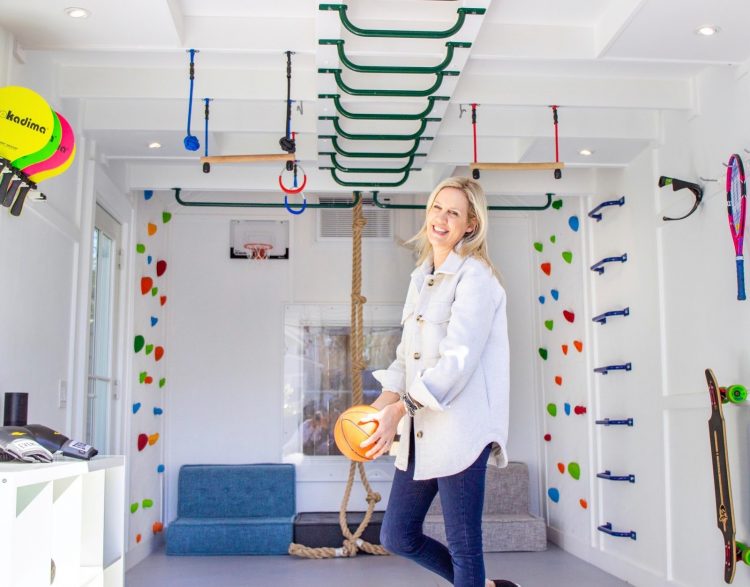 Karri Bowen-Poole
Founder of Smart Playrooms
@smartplayrooms
In what ways has your past experience helped you to start Smart Playrooms?
Karri: What has helped me the most in designing play spaces for children is my expertise as an educator (I have a Master's degree in Education) and my experiences as both a teacher and mother. In order to design children's playrooms, it is essential to have a complete understanding of child development and truly understand what activities engage, motivate and challenge children.
Were you surprised to get so many calls on your first ad in the newspaper?
Karri: Yes! I was so pleasantly surprised that I was able to get my first client relatively easily. There was clearly a need/ interest from parents and no one at the time was offering design or organization services specific to the playroom. I started the playroom design business!
How has creating these Smart Playrooms fulfilled your life?
Karri: It has been my life's mission to change the way kids play and learn which is why I went into teaching in the first place. My fifth-grade teacher inspired me in so many ways, and truly changed my life and I always wanted to be that teacher for other children. Becoming a teacher provided me with the opportunity to encourage students to love learning and to help shape their self-esteem and confidence.
Is it complicated working with so many people with different tastes?
Karri: Most parents are a little bewildered about what to put in the playroom. Most toys are lined up all along the walls and there is so much stuff everywhere. While clients do have specific tastes, I find they are really interested in providing developmentally appropriate and screen-free activities and organization systems that work really well. This is what I do best.
What has been your favorite design?
Karri: My favorite design was my Montessori-inspired, clutter-free neutral playroom in Soho that I designed for two young children. I really love designing neutral rooms that are minimalist. I am truly a complete minimalist myself and my entire house is gray and white.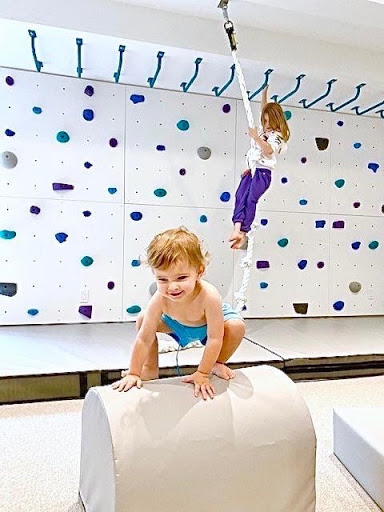 What attracted you to the idea of Smart Playrooms?
Karri: The idea of Smart Playrooms came to me in the middle of the night, when I was brainstorming other ways of using all of my educational and teaching experience outside of the traditional classroom. I am the innovator of the term "Educational Design" and really started the movement of designing playrooms from an educator's viewpoint and including challenging physical play kid gyms inside, like monkey bars and rock walls, etc…
What is the biggest challenge in these designs?
Karri: The biggest challenge is deciding what activities are best suited for the kids and how best to use the space. In the basement, we are also often faced with challenging obstacles like low ceilings, minimum lighting, etc…
Was there a large learning curve as you started out?
Karri: YES! I started Smart Playrooms focusing on the organization of the toys, storage, and how the children played. I really did not do any construction when I started out. Today, every design job involves some sort of construction or support or customization and requires so much more time and thought and the projects take much longer to complete. But, boy are these spaces transformative and truly life-changing!
Is there anything you want people to know who are considering Smart Playrooms?
Karri: Our goal at Smart Playrooms is to create child-focused designs that are customized to the ages and interests of the children. We always combine interior design principles and functional organizational system with a complete understanding of child development.
Is there anything else you would like to share about yourself or Smart Playrooms?
Karri: In addition to our on-site design services in and around NYC and CT, we also offer 3 tiers of E-Design services for families that live outside of our area. In addition, we sell our favorite playroom products in our shop @smartd2playrooms, www.smartd2playrooms.com Lastly, we promise that WE WILL CHANGE THE WAY YOUR KIDS PLAY!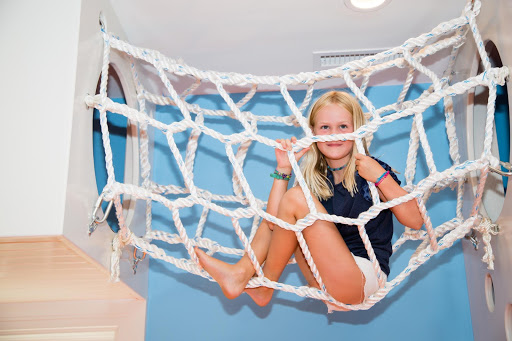 I truly loved interviewing Karri! There is so much that can be done for the playroom in your home. Down to utilizing every square inch to creating an indoor activity gym for your kids!
When she has to take the kids' interests along with the space available into her thought process to make the best playroom for them. It is quite the task to do both. I know that I do not have a brain suited for that kind of creativity. All I can do is organize a space, so it is amazing to see what she has done.
I truly hope you enjoyed this interview and look into Smart Playrooms! You may find something amazing for yourself and utilize the space available to your kids to be creative and free to play.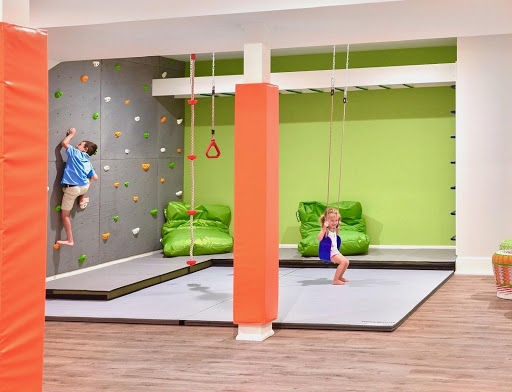 @smartplayrooms
Meet Karri Bowen-Poole
If you've ever heard the term "educational design," you have innovator and educator Karri Bowen-Poole to thank. As with most brilliant ideas, this one came to her in the middle of the night. Given her master's degree in education and 12 years as an elementary and preschool teacher, Karri's first-hand experience of how young kids play and older ones learn, coupled with her five years as a mom observing her friends' poorly-designed (and frequently ignored) playrooms, knew she was uniquely qualified to turn this "ah-ha moment" into a reality. So, she got to work. Once Karri refined her vision, she placed a single ad in her small, local paper to test the waters – she received eight phone calls and word spread from there.
The founder of Smart Playrooms, Karri has spent the last 10 years revolutionizing the way children learn and play. She's designed hundreds of playrooms for a variety of children – including the children of celebrities like Nicky Hilton, Dylan Lauren, and Dan Girardi – and customizes each one to fit the needs and interests of the children. Karri regularly receives inquiries from families around the world, and her innovative, educational designs have been featured in a variety of magazines and newspapers, including House Beautiful and The New York Times. Karri's 2019 renovation of her personal garage, which transformed the space into an amazing kid gym, yoga studio, and sleepover nook for her family, was recently highlighted on Inside Edition this past summer. Karri's groundbreaking playroom concept provides children with open-ended, engaging spaces that grow alongside them. She's pioneered an entirely new way for kids to play at home.