Intimacy is such an integral part of any relationship. Having satisfaction between both partners is ideal when sleeping together. Sometimes there are slight issues like Premature Ejaculation, and it can leave both you and your partner wanting more. If this is a problem you have or want to last longer, try Promescent.
Their Climax Control Spray is ideal for helping improve his control on ejaculation. Based on clinical studies, results showed that Promescent helps men last 64% longer. There is desensitization that occurs; however, the patented formula can still provide the enjoyment and pleasure of intercourse with minimal to no transfer to his partner if applied correctly. Additionally, it can help men control the ability to climax.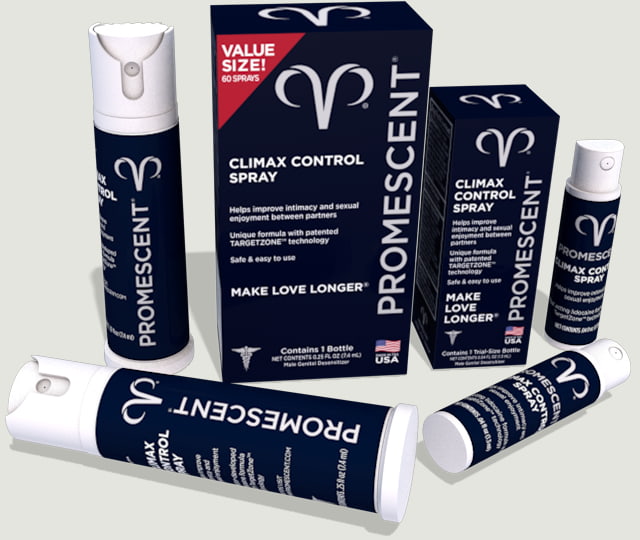 Doctors Recommend It!
Promescent is recommended by thousands of doctors to help with premature ejaculation. Unlike some other brands you may come across, the desensitization only occurs on the area where the spray is applied. This helps minimize numbness of the penis. When using the Climax Control Spray, the chances of transferring to your partner are close to none.
The lidocaine that is used in this product is oil-aqueous, meaning it absorbs quickly into the skin and leaves no residue. If this were to happen, your partner would also feel numb, leading to less pleasure during lovemaking. No one wants this, as the pleasure enhances one's intimacy with your partner.
TargetZone technology is ideal when using something to lengthen the time before climax. Promescent does just that for us. Spray directly on the penis and rub in. After 10-15 minutes, you can start enjoying time with your partner. It lasts for an hour, which gives you plenty of time for foreplay as well.
Orgasm Gap
There is something called the Orgasm Gap. From the moment of penetration, men last on average about 5 minutes before they get to the point of reaching climax. Women, on the other hand, take approximately 15 minutes. Promescent's Climax Control Spray is there to help bridge that gap. This is a great product to help both get a fantastic experience together and not left wanting.
Premature Ejaculation
When it comes to ejaculating more quickly than you'd like and not having control of it, this can be embarrassing for some men. Premature Ejaculation is a lot more common than you might think. 1 in 3 men between the ages of 18-59 experience Premature Ejaculation. That is why Climax Control Spray can genuinely be helpful. Gives men the confidence to go the extra mile in bed.
Even if you do not have a pre-ejaculation issue, this is still well suited for you. It lengthens the amount of time you can enjoy your partner without feeling completely numb. Enjoy all those pleasurable moments while being more in control. Nothing better than thoroughly enjoying your partner for as long as possible.
Promescent has sold over 2 Million bottles of Climax Control Spray. The numbers do not lie when it shows how much it is trusted to give you the control you need in bed. If you struggle with Premature Ejaculation or want to last even longer, you can truly trust Promescent.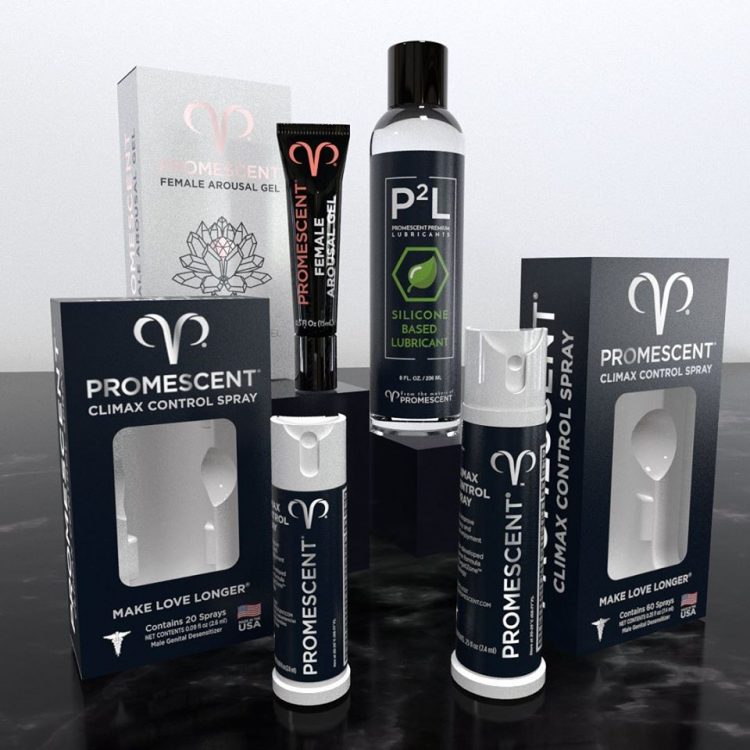 Try Their Other Products
Promescent has a multitude of products other than their Climax Control Spray. All of it enhances intercourse with your partner. There are personal lubricants, Condoms, and VitaFLUX. Something for everyone's enjoyment in the bedroom.
Connect with Promescent