If you desire to immigrate to Canada in 2021 as a family, this could be your guide! 2021 should be an epic year for immigration, as Canada is expected to ease the closure of COVID-19 borders and embark on Canada's most ambitious immigration plan to welcome over 400,000 new permanent residents as well as many temporary workers and students.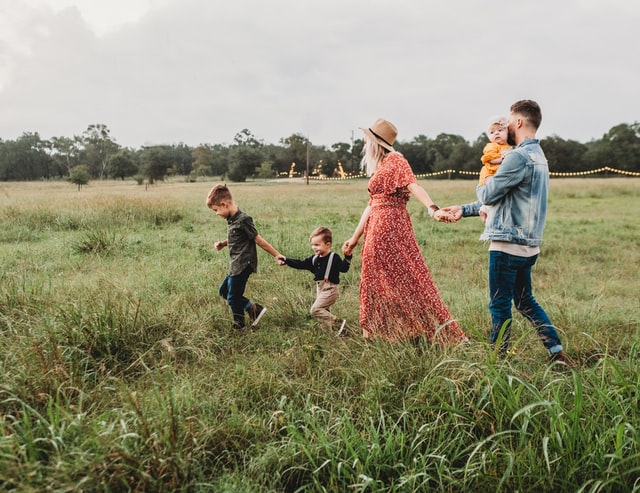 Photo by Jessica Rockowitz
If you are hoping to immigrate to Canada in 2021, you should first understand your options for immigration.
There are several different ways to immigrate and move to Canada. However, when planning your immigration to Canada for 2021, several immigration avenues usually stand out.
This guide will discuss the most popular immigration options for people who want to immigrate to Canada in 2021 with their families.
Work Permits In 2021
A work permit is an immigration status that allows you to go to Canada and work for a certain period. Some work permits allow you to change jobs and move around the country, whereas other work permits are limited to a specific employer in a specific location. In 2019, the last year there was complete data, more than 400,000 temporary workers were employed in Canada.
While this is a type of temporary residency, a work permit can be a stepping stone to permanent status. Gaining work experience in Canada can make you a more competitive candidate for express and provincial nomination programs.
There are many types of permits, but a few of the most popular are:
International Experience Canada (IEC) Work Permits
IEC is a program for young people from 36 participating countries between 18-30 and 18-35, depending on the country. If you are eligible for a work permit, it is often the easiest option to get an IEC.
The IEC has been largely suspended since COVID-19 hit, and it's unclear how that might affect the 2021 season.
Labour Market Impact Assessment (LMIA) Work Permits
These are work permits, which require that you first get a job offer from a Canadian employer. It is not as straightforward as it may seem because your Canadian employer will need to show evidence that they could not find a Canadian citizen to fill the position.
Intra-Company Transfer Work Permits
Do you work for an international company with an office in Canada? If yes, you can get a work permit if your company moves you to Canada.
USMCA/CUSMA Work Permits
The most recent free trade agreement between Canada, Mexico, and America allows workers in certain occupations from these three countries to get work permits in other countries.
Family Sponsorship For Immigration
Do you have a relationship with a Canadian citizen or permanent resident? If so, family sponsorship may be the best way for you to immigrate to Canada in 2021.
Also, family sponsorship is expected to account for more than 25% of all new permanent residents of Canada in 2021.
Only certain types of relatives are eligible for sponsorship when immigrating to Canada. Spouses, civil partners, and dependent children of Canadian citizens and permanent residents are generally eligible for sponsorship.
Canada also has a small sponsorship program for parents and grandparents of Canadian citizens and permanent residents, although spots for parents and grandparents are limited.
Temporary Foreign Worker Program
People who want to go to Canada to work can apply for a Temporary Foreign Worker Program work permit. This work permit usually requires a valid job offer from a Canadian employer, although there are some exceptions. It is usually possible to extend the work permit from Canada, but some work permits have a maximum validity period.
In many cases, an employer must obtain a labor market report from Human Resources and Social Development Canada to obtain a work permit, confirming that the employment will not adversely affect Canadian workers.
Spouses and civil partners of Canadian work permit holders can accompany the Canadian work permit holder. In some cases, spouses are eligible to apply for an open work permit, which allows them to work for any employer in Canada.
Express Entry
Under the Express Entry system, Canada accepts immigration applications online. Eligible applicants submit an online profile, known as an Expression of Interest (EOI), for one of the three federal immigration programs or one of the provincial immigration programs participating in the immigration program to the Express Entry Pool.
Candidate profiles are then ranked against each other according to a point system called the Comprehensive Ranking System (CRS). The MTA will consider candidates with the highest ranking for permanent residency. If you want to see if you are eligible for a Canadian Visa, you can see it on a Canada pr points calculator.
Those who receive an ITA must quickly submit a complete application and pay a processing fee within 90 days.
Provincial Nominee Programs
Under the common jurisdiction of Ottawa and the provinces, Canada has a two-tier immigration system offering both federal and provincial skilled worker programs.
Via a network of Provincial Nominee Programs (PNP), most of Canada's ten provinces and three territories can nominate candidates for admission to Canada for skilled workers with specialized skills needed for the local economy.
Successful applicants in provincial or territorial programs can then apply for permanent residency in Canada through federal immigration services.
The Start-Up Visa Program
Immigrant investors can also move to Canada under the Start-up Visa program, granting them permanent residency in Canada.
The main aim of this program is to attract innovative entrepreneurs to Canada and connect them with Canadian private companies such as angel investor groups, venture capital funds, or business incubators, and to help them develop their start-up businesses in Canada.
The designated venture capital fund must certify that it will invest at least $200,000 in the eligible business.
Applicants may also apply with two or more commitments from designated venture capital funds totaling $200,000. The designated group of angel venture capitalists must invest at least $75,000 in the eligible business.
Study Permits
Canada is a good option for post-secondary education. Canadians take education seriously, hosting some of the best universities globally, as well as a wide range of small and medium-sized universities and colleges offering a wide range of academic programs and technical training. In 2019, the last year there was complete data, more than 400,000 new international students came to Canada.
Whether you want your first high school diploma or want to finish your studies, going to Canada as an international student has many advantages. A Canadian study permit allows you to work. In contrast, you study, and you can also get a work permit after you graduate.
This permit allows many international graduates to gain valuable work experience in Canada and serves as a stepping stone to permanent residency through express or provincial nomination programs.
One consideration for international students in Canada is cost. While the cost of tuition and living in Canada varies greatly, international students can expect to pay more than their Canadian counterparts. Therefore, you should consider finances when considering studying in Canada in 2021.
Are There Other Options For Immigrating To Canada?
There are other ways to immigrate to Canada, such as the CEC category, Humanitarian and Compassionate application, Refugee Claims, and the Atlantic Immigration Pilot Program.
The Canadian Experience Class (CEC)
Canadian Experience Class (CEC) program allows people who have worked in Canada for at least one year to immigrate permanently.
Humanitarian And Compassionate Application
Humanitarian and compassionate permanent resident applications, or "H&Cs," are applied for from Canada. It is for people who do not have legal status in Canada but have still made Canada their home.
Refugee/Asylum
Applicants can apply for asylum in Canada at a port of entry or CBSA or the local Immigration, Refugees, and Citizenship Canada (IRCC) office. However, they must prove why they cannot return to their home country.
The Atlantic Immigration Pilot Program (AIP)
The AIP recruits newcomers to the Atlantic provinces of New Brunswick, Nova Scotia, Prince Edward Island, Newfoundland, and Labrador. These provinces can fill labor shortages with immigrants with relevant work experience.
To Sum Up
Migrating to Canada is not an easy task. There are many steps to be taken to apply for successfully and receive permission to immigrate to Canada. Also, this process can take several months or, in some cases, several years.
However, if you know your options and possibly work with the right consultants, you can increase your chances of success and avoid short falls, frustrations, and delays.
When considering the right immigration consultants, you can look at the Canada Abroad review to answer the questions you may have.