I See Me Personalized Books and Toys Gets Kids Excited

As the mother of 10 and the grand mother of 23, I am a firm believer in instilling the love of reading in children and early as possible. Reading is truly fundamental! Young children will usually jump at the chance to be read to, and to keep that excitement alive as they grow older, is key. One of the ways to keep kids engaged, is for them to have their own special books and I See Me is a great resource. Offering personalized books, coloring books, puzzles, and other items will delight and place a smile on many a face!
About I See Me:

Our mission is to increase self esteem in children through personalized books that celebrate the uniqueness of each child. The goal of our books is to show each child how absolutely unique and special he or she is, to teach the child how to spell his or her name, and to build vocabulary skills.
I was fortunate to receive some items for a couple of my grandsons. Mr. Connor got a lunchbox (which he wants to use to keep his art supplies in), and his younger brother, Nolan, got some stickers, a book and a coloring book. These are great quality, and I couldn't be happier with them! Connor is just a wee bit pleased himself!
Here are the items for Nolan. His name is featured throughout the A-B-C What Nolan Can Be! book, and the 1-2-3 Blast Off With Me! coloring book. We were able to add his photo and a special greeting to the front of the book. The stickers are so bright and colorful. They will be so much fun for him to use.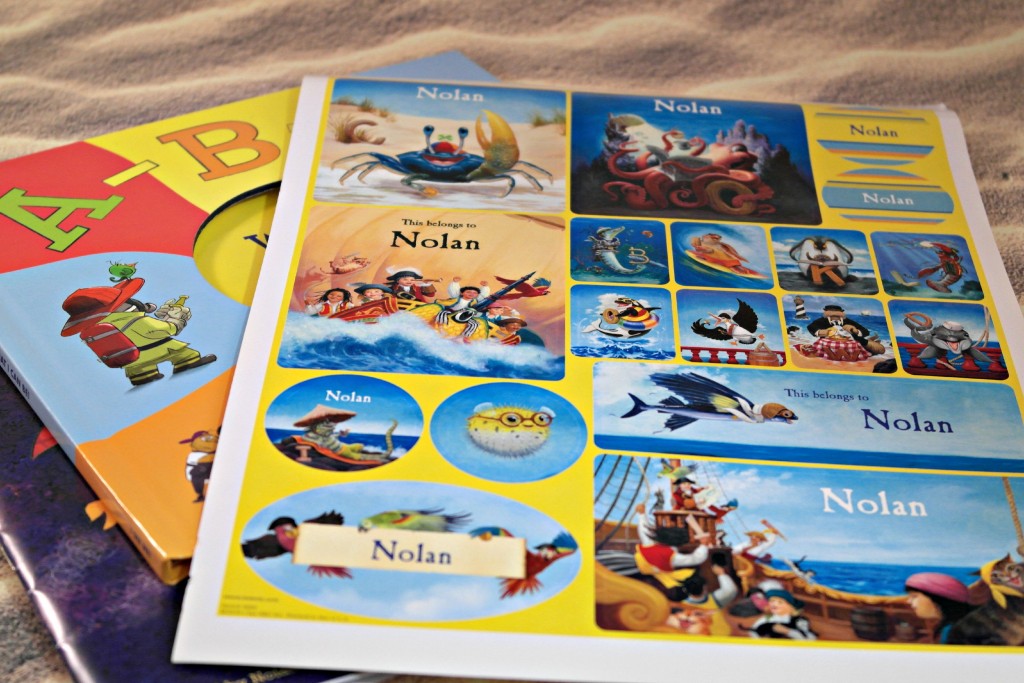 I See Me, is a great place to shop for books and gifts for girls and boys, not only for special occasions, but "just because". After all, when it comes to reading, everyday should be special. Find just the right book, puzzle or maybe a placemat or growth chart. They even have fun gifts sets available. Check out their holiday assortment too!
Connect with I See Me: Shop
Disclosure: I was not compensated for this post. However, I did receive a product from the company above and the opinions expressed in this post are 100% my own. I am disclosing this in accordance with the FTC guidelines.