Motherhood is a tough job: it may even be the toughest job in life. And whilst the number of women joining the workforce is continuing to increase, women are often still expected to be the primary caretakers of the children at home, and therefore face the considerable pressure of trying to balance their work life with their home life successfully.
So for any mother who also has an entrepreneurial career, managing to perform both roles well could prove to be a continuous and perhaps depressing struggle. Similarly for mothers who would like to begin a career, the combination of motherhood and a working life may seem like a daunting prospect.
To be sure, being a mother whilst working a job is never going to be an easy undertaking: the feat of successfully balancing the responsibilities of motherhood with those of a job, if not a business, is always going to be a challenge.
However, this challenge has never been more feasible to take on and accomplish than it is today, thanks to the Virtual Office, which is designed precisely for the purpose of making such a work-life balance attainable.
What is a Virtual Office?
Put simply, a virtual "office" is an official address in a prestigious business location, as opposed to being an entire office; and from which business owners are provided with both physical services and remote ones to suit their particular needs.
In bypassing the need for business owners to purchase or rent office space for themselves and their employees, the virtual office opens up the possibilities of flexible business models that allow more people to start up their own business and remote work from home.
Mothers Working from Home (and On the Move)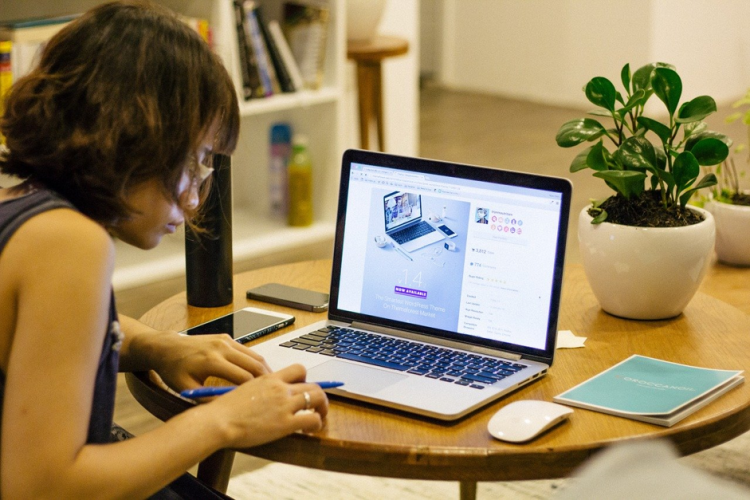 The flexible work style made possible by the virtual office is therefore an excellent solution for mothers choosing to balance a working life with their home life. By using a virtual office, a mother can quite easily start her own business and run it successfully from the comfort of her own home. Furthermore, the options for home-run businesses have never been more varied and plentiful than they are today.
In enabling anyone to work from home, not to mention from anywhere else, a virtual office thus allows working mothers to take full advantage of the working opportunities made possible by modern computing and wireless communications. And the benefits of doing so perfectly address the most crucial needs of a mother trying to balance a home life with a career.
Greatly Reduce your Commute Times
When working from a virtual office, you are sure to greatly reduce your commuting time—which is a great advantage for a working mother, because it means that you will no longer have to get up early, rush through a morning routine, hurry the kids to school, and get stuck in rush-hour traffic. With a virtual office, you can work from wherever you want and whenever it is most convenient, which allows you plenty of time to get your kids ready for school. You can then enjoy the benefit of far more leisurely mornings, during which your kids can appreciate spending more time with you.
Be 'In the Office' by your Own Schedule
An essential benefit of a virtual office for a mother is that it allows you to be 'in the office', so to speak, only when you need to. In most cases, a virtual office service provider will offer all the facilities you need; and to be utilized only when you need them. This includes meeting rooms, which are the perfect way to meet with current or prospective clients.
For a working mother, the virtual office means that you might only travel to the office once a week in order to meet your client or use the photocopier; and the rest of the time, you are free to work according to your own hours. This is a dream scenario for any working mom: with your virtual office, you have the flexibility to focus on your family first; and yet whilst successfully managing the responsibilities of your career.
Have all your Phone Calls and Mail Professionally Managed
The phone answering, mailing, and administrative services available with a virtual office offer a range of benefits for working mothers.
For one, you will be free to spend time with your kids without having to worry that you might miss an important phone call. Thanks to the service of a virtual office administrative assistant, all of your phone calls will be answered, and any messages for you will be written down for you.
Additionally, the business address and phone number of your virtual office enables you to maintain an image of professionalism, which would not be possible if you used your home address and phone number. This feature is achieved so seamlessly, that your clients won't ever know that you are actually a working mother, maintaining both a work life and a family life simultaneously.
A Virtual Office: The Perfect Way for Mothers to Work from Home
Together, the various and essential services offered by a virtual office can make it easy and convenient to work from home—which is an especially crucial benefit for mothers who want to also maintain a career. With a virtual office, taking time off when you need – which a mother needs more than most – is also easy, meaning that you are free to care for your kids without having work on your mind.
Ultimately then, a virtual office makes it far easier for a mother to balance her work-life and her home-life: not only by avoiding the daily commute, but also in the freedom to create your own schedule with the flexibility to be 'in the office' only when you need to.
With all of the virtual office services available to your business, working virtually is now easier than ever. And while your career is important to you, you will now be able to successfully maintain it whilst making sure that your family knows they come first.
If this has sparked your interest this page can help you learn more about virtual offices.