Soccer is one of the most celebrated sports worldwide and is a great way to exercise, stay fit, and have fun. Often, physicians say that children need to exercise daily, and soccer provides an excellent opportunity for them to do so. The game is also affordable because all you need are comfortable shoes and a ball!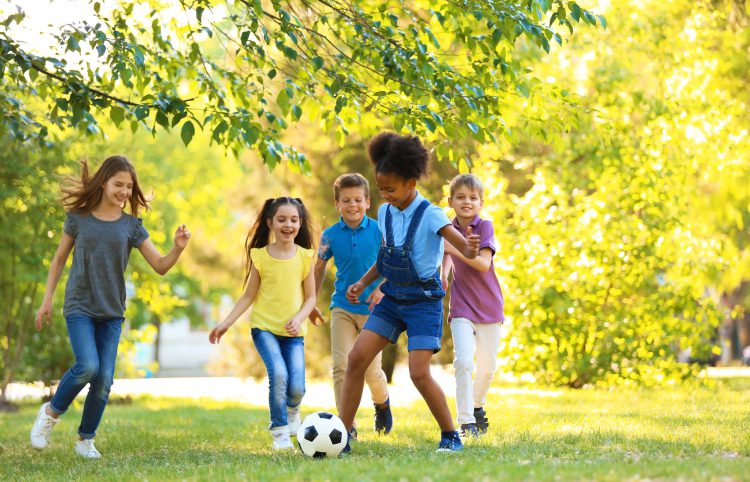 If you are interested in getting your child to play soccer, follow these easy tips to help them learn the basics.
Enroll Them In A Training Center
If you look at all the famous soccer players, you'll notice that they all started off at a training center. A soccer training center is like a school for the game, which teaches children everything they need to know about the sport and helps them develop their skills. Some centers even have special programs or classes specifically designed for young kids.
If your child is interested in getting involved with soccer, make sure to enroll them in one of these centers as soon as possible! Finding soccer training in Costa Mesa, CA is easier than you might think; do a quick Google search, and you'll find several options.
Take Them To A Local Youth Team
In addition to taking your kid to a training center, getting them involved with a local youth team is also a good idea. There are several teams for different age groups, and they can be found by doing a quick Google search, too.
Even if your child doesn't become a professional soccer player, getting them involved with a local team is still a good idea because it will allow them to meet other kids their age who also have an interest in the sport.
Having a coach or mentor to help your child learn soccer fundamentals can make all the difference in getting them ready for their next game. A coach or mentor is essential for teaching basic skills and guiding children toward success in the game.
They can offer tips on footwork, techniques, and other tactical elements crucial to becoming a better athlete. They also provide much-needed motivation and concentration during practice and games, helping players to stay engaged and focused on improving.
With this added level of support, children can become well-rounded athletes who understand and respect the rules of the game while genuinely enjoying the sport.
Practice With Them At Home
You don't need a soccer pitch to practice the game. You can practice at home in your backyard or on other outdoor areas, such as your driveway. By doing this, you'll be able to teach your child the basics of the game and help them develop their skills even further.
Some things that you should focus on when practicing with your child include dribbling, passing, receiving, shooting, and heading, which are all essential elements in understanding the fundamental strategies behind soccer. If you want to make time for your kids, this is the perfect opportunity.
The World Cup and other international soccer tournaments can be a great way to help your child understand the game better. Watching games with them on TV and talking about what they see while enjoying snacks and drinks is an enjoyable way to bond as a family.
You can encourage your child to watch how different national teams play and to compare their styles. This way, you can help your kid acquire new techniques in playing, inspire them to practice more often, and perform well during their next match.
Acquire The Necessary Gear
One of the easiest ways to motivate your kid to learn how to play soccer is to buy them the proper gear. When it comes to footwear, ensure your child wears comfortable shoes with good traction, such as cleats or sneakers with sturdy rubber soles. You should also invest in a soccer ball for them to practice with.
Shopping in physical stores for footwear is beneficial because you can ensure that proper fitting. For other gears and equipment, shopping can be done online, so you can free your schedule for your child's soccer training. If you want to save money while shopping, be sure to check out the websites of local sports stores in your area so that you can save on shipping costs.
Conclusion
Molding the next generation of professional soccer players takes time and dedication. By teaching your child the fundamentals of the game, providing the proper gear, hiring a coach or mentor, practicing at home, and watching professional games, you will be able to help them attain their full potential as an athlete. So, what are you waiting for? Encourage your child to start playing soccer now!