Summer is quickly approaching, which means it's time to start thinking about getting your pool ready for swim season. From cleaning and maintenance to water chemistry and safety measures, we've got you covered with everything you need to know to ensure your pool is ready for endless hours of fun in the sun. Dive in and get your pool summer-ready with our tips and tricks.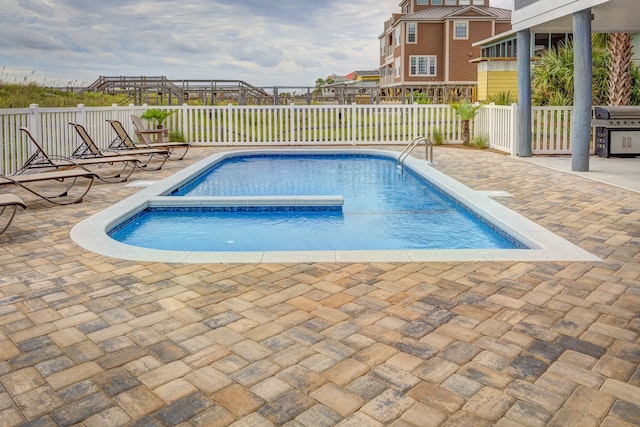 1. Clean the pool thoroughly
To prepare your pool for summer, it's important to start with a thorough cleaning. This will set the foundation for the rest of the pool preparation steps, making weekly maintenance much easier. First, gather your cleaning materials and focus on removing any debris from the pool, using a hand or leaf skimmer to get it all out. Then, turn your attention to the filters and pumps, cleaning them out as needed. At this point, it could be worth considering using a professional pool cleaning service. By starting with a clean pool, you'll be well on your way to a summer full of safe and enjoyable swimming.
2. Build a fence around the pool
After cleaning the pool and removing any debris, it's important to consider safety measures such as building a fence around the pool. This can prevent accidents from happening, especially if you have children or pets. A pool fence can also give you peace of mind knowing that your loved ones are protected. Make sure to check the fence regularly for any broken or loose pickets to ensure its effectiveness. It's also important to remember that pool fencing requirements, laws, and costs can vary by state, so be sure to check with your local authorities
3. Fill the pool with water
Now that you've thoroughly cleaned your pool and removed any debris, it's time to fill it up with water! Grab your garden hose and start filling the pool until the water level reaches the midpoint of the waterline tile or the middle of the skimmer opening. Once the pool is filled, it's important to perform a chemical opening of the pool to ensure the water is balanced and safe to swim in. Follow the instructions carefully to add the necessary chemicals, and ensure that the pool's filtration system is working properly. It's recommended to run the filter for at least 12 hours a day to keep the water clean and clear. Don't forget to remove any plugs used to close the pool during the off-season and check the water level regularly to top it up if necessary. By following these steps, you can ensure that your pool is ready for a fun and safe summer season!
4. Ensure safe pool practices
Along with proper pool maintenance, it's crucial to ensure safe pool practices. This includes building a fence around the pool to prevent unauthorized access, keeping the pool area secure, and designating a water watcher to keep a close eye on young children. It's also essential to teach children basic water safety tips before taking them to the pool, beach, or lakeshore. Testing and adjusting pH levels weekly is important to ensure the water is always safe to swim in. To prevent accidents, always stay in arms' reach of young children and stay away from pool drains to avoid underwater suction. By following these safe pool practices, you can enjoy a fun and worry-free summer by the pool.