Getting the best price for your family home can often seem like a pretty difficult task, especially when there's so much competition from countless other property owners posting their house on the market that could overshadow your own adverts.
Thankfully, learning how to increase your chances of getting a good deal can be more than possible when you take the opportunity to follow a few key steps. In fact, this handy guide contains some of the best ideas and recommendations that you can make the most of to stand the best chance of making lots of profit from your property!
So, what are you waiting for? Read on to discover more now.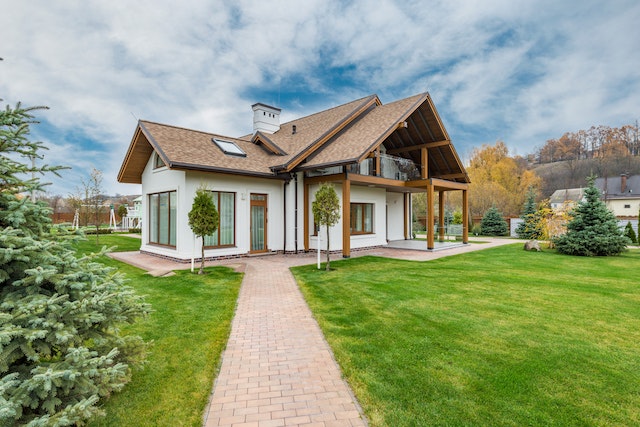 Make Curb Appeal A Main Priority
One of the most important steps that you must follow if you want to get the best price for your family home is to make curb appeal a main priority. Your property's exterior is the very first thing that a potential buyer is going to see when they arrive at your home, and if they are greeted with all kinds of unsightly and unattractive issues, then the chances are they'll be put off before they even come inside. Curb appeal issues that will no doubt discourage a potential buyer include things like chipped or discolored paintwork, cracks, weeds and unruly plantlife, mucky windows, a moss covered roof and more. Take some time to stand outside your family home to see whether you're currently experiencing any of these issues, as you'll benefit dramatically from sorting them out before you start to accept any viewings. One of the best pieces of kit that you can invest in or hire to help boost your curb appeal is a pressure washer. A pressure washer can be used to blast away dirt or grime from your driveway, any paths, and even your home's exterior walls if they're cement or brick (weaker materials may not be able to withstand the force of the water).
Make Your Photos Count
In today's globalized world, the simple fact is that your buyer may not be able to come and view your property in person. There are countless international buyers who rely on the web to help them find their dream home, so if you're not expressing your property's best points in the photos that you publish, then you could be damaging your chances of achieving a quick and profitable sale. You need to make your photos count – consider trying real estate editing, as this way you can upgrade and improve every single room inside your home without having to actually invest in new furniture or different wallpaper. You can easily edit and change your photos to make your home look as attractive and enticing as can be, but don't make obviously unachievable adaptations such as replacing your windows with a different style – a buyer will not be happy with this when they arrive at your home to find a totally different window type!
Good luck in your quest to get the best price for your family home.