Do you ever find yourself so rushed off your feet that you wonder where the day went? Suddenly it's time to put the kids to bed, and you realise you haven't spent a single quality minute with them. It happens so often to so many Moms who work hard to provide the very best for their family. And it hurts pretty bad when you realize just how much you're missing your kids.
It is possible to spend more quality time with your kids. This is the time when you can just sit and have a cuddle, read a book together, or have a chat about their day at school. None of us would ever knowingly neglect our children. But busy lives make it harder and harder to have those precious few moments one-on-one with them. We've got jobs, housework, cooking, and laundry to do each day. There's barely any time to breathe! But we can find ways to limit the impact of those tasks on the time we want to be with the children.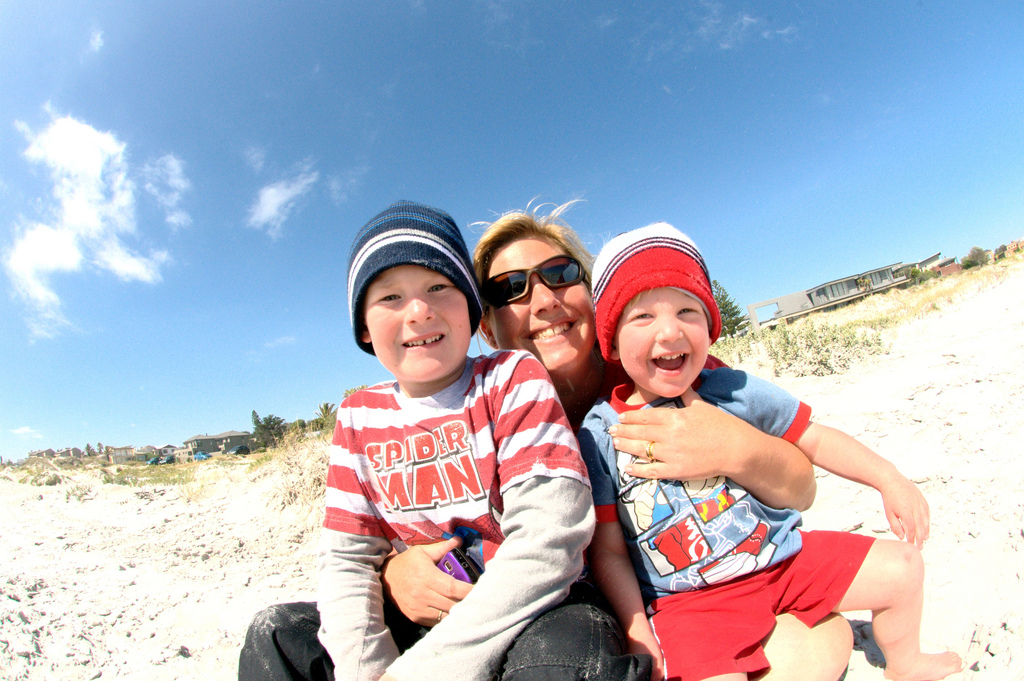 This picture is from Flickr.com
Start by listing everything you need to get done each day. Can any of those tasks be done after the kids have gone to bed? If they're not early risers, you may even manage some of them before they get up. Perhaps the children themselves can help you with some of the chores. Folding laundry and sort the socks can be made fun for small children. And most kids love to get involved with meal preparation. It can all contribute to that quality time you're desperate for too.
Some of the jobs you may be trying to tackle every day could be done every other day or just at weekends. Alternate the less urgent tasks. It can help you find a few extra minutes where you need them. While many of us are determined to live frugally, you can't put a price on time with your kids. Don't be afraid to say you need some help. Hiring a housekeeper or a cleaner could free up your time to spend quality time engaged with your kids.
If full-time help is beyond your wallet, perhaps you can limit your spending to the big jobs that take up so much of your time. Things like cleaning the oven and taming the garden take a long time, but we only do them once or twice a month. Both oven cleaning and gardening can be done by professionals in a fraction of the time it takes us because they have the best tools for the job. It could be worth freeing up your time this way, and it saves you doing a dirty job yourself!
As technology improves, there will be more and more ways to make your housework quicker and easier. There are already robot vacuums and mops that can take care of your floors for you. It's never easy to spend as much time as we want to with our children. But a few of these tips might help you increase the amount of quality time you can find with them.