Whether you're hosting the Fourth of July or a family cookout, it's easy to get carried away. You only want to make your guests feel welcome, but keeping their drinks topped up and plates full can cost a lot of money. Once it's all over, you'll wake up with a throbbing host hangover, and it's not something you can blame on the local craft brews you handpicked for the event. Hosting a regular barbeque with all the fixings can charbroil your budget. If you expect to escape this social season with your finances intact, try out these simple yet affordable tips.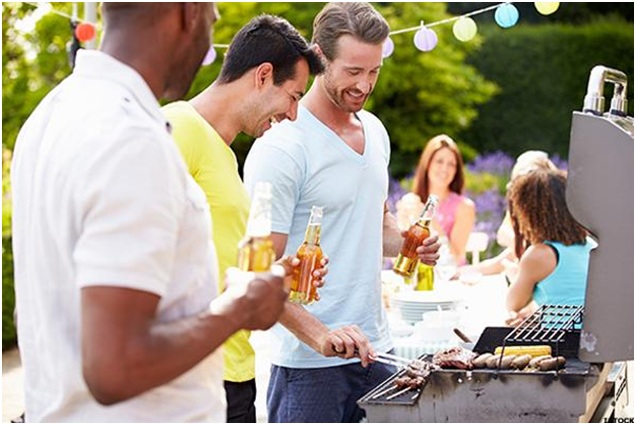 Embrace a "BYO" policy
When you take on the mantle of host, you may assume you're in charge of providing everything for your get-together, from drinks and food to decorations and entertainment. While some intrepid hosts will take on these tasks (and more)all on their own, you don't have to. Unless you're hosting the Obamas, there's really no need to roll out all the stops for your guests—especially if these are your closest friends and family members.
Potlucks and a BYOB policy can keep your costs low when you host an informal gathering. Insist everyone bring their favorite meal and beverage. Not only will you get to sample more dishes and drinks, but you'll also save a lot on your grocery bill.
Buy in bulk
If you have a large circle of friends or if you're close with your extended family, you'll need a lot of supplies for whenever they come over. Bulk stores like Costco can help you stock up on party necessities like paper towels, Styrofoam plates, and snack foods without spending a fortune. Just be careful when you flash your membership. Bulk isn't always the cheapest option, so keep a close eye on the price-per-unit and compare it to what you would pay in a normal supermarket.
Have a backup plan
One backyard barbeque is manageable. Two may be pushing it. Add to it the Fourth Of July and other special events like birthdays and Labor Day, and you could find yourself spending far more than you'd like on these parties. Despite your best efforts to keep things affordable, bankrolling every get-together can leave your savings in tatters and your budget unprepared should a summertime repair or bill come your way.
Advance loans help millions of Americans fill the gap in their budgets, but it can be a challenge to find the perfect loan that works under a time restraint. When you need money fast, you can't afford to wait for the typical bank's lengthy approval process. Only lenders like MoneyKey operate on the timeline that works for urgent emergencies. That's because they've moved the borrowing experience online to eliminate many of the in-person complexities slowing down your application. You can visit Moneykey.com/installment-loans-online.php and submit an application at any time — day or night. Their platform operates 24/7, and they strive to facilitate your installment loan quickly — in some cases, within the next business day of your application.
If you get stuck being the host for every summer gathering, don't panic. Scale back on your costs and remember to have a plan B should things get out of hand. When you use these simple yet affordable tips, you can be the host with the most without going over budget.