Advancements in the field of technology have paved the way for major innovations to positively affect countless industries worldwide. Consequently, this means that many areas of life look extremely different than how they did 10 or 20 years ago. One of the sectors that has been momentously reshaped is the world of entertainment. This industry, which consists of many sub-industries such as film, T.V., music, gaming, radio, print media, and more, is continuing to experience the benefits of the digital era. Here we take a look at a few examples of how this is being played out in our real-life surroundings.
How Movies are Made, Watched and Released
It doesn't take a lot to see how far the film industry has come in the 21st century. Even some of those movies that were shot just a decade ago depict a lower-quality production with less-appealing images. However, today high-definition motion pictures are the norm, with certain technologies such as autonomous drones and 4K 3D cameras infiltrating the scene. Additionally, technology has dramatically impacted the way movies are released to the general public. Nowadays, it is quite common for popular streaming services such as Netflix and Amazon Prime to be the ones to crank out new releases first rather than theatres or local cinemas. What's more is that these leading providers are even making their own productions with private rights and licenses. For instance, some hugely popular shows such as The Crown, Orange is the New Black, and Stranger Things, are all examples of Netflix original series that have been created and produced by the platform itself.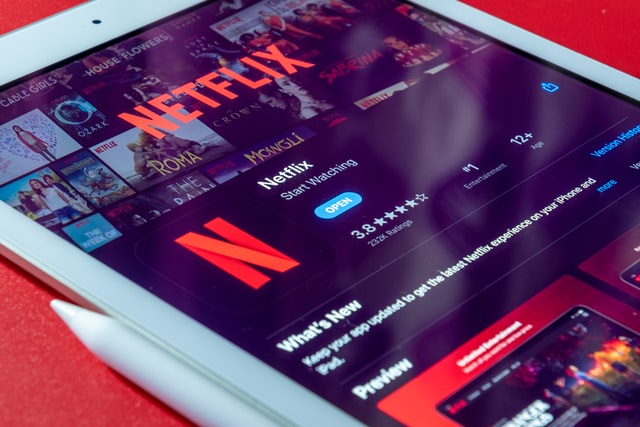 Nowadays, top-notch films are being released on Netflix before they even hit the theatres
The Emergence of More Gaming Opportunities
Just like in film and television, the technology boom has also shifted certain aspects of the gaming industry. From the more frequent production and release of next generation console systems to the mainstream availability of visually captivating games, virtual reality technology, facial/voice recognition features, and wearable devices, there are now more opportunities than ever before to enhance the gaming experience. Also, new areas within gaming are rising from the ground up due to developments in software design and security. One instance of this is the online casino industry, where various digital platforms offer interested users the chance to take part in classic casino titles such as blackjack, baccarat, and roulette all from the comfort of their own homes. For example, the ability to place bets on a realistic-looking roulette wheel from a desktop computer or mobile app is only possible because of tech innovations. Likewise, the esports industry has been given certain tech resources to expand in popularity and revenue. Some of these include mega-powerful computers and gaming monitors, virtual reality systems, 3D graphics, and 'smart' tournament venues. Not to mention digital platforms like Twitch and Steam which have been largely created to support esports gaming and live streaming. With all of these things considered, it's easy to see how technology's influence in the gaming stratosphere is growing more powerful by the moment.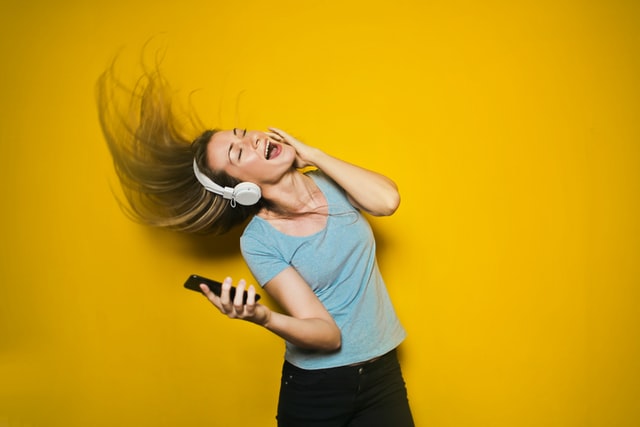 Streaming services like Spotify and Apple music have revolutionized the way people enjoy the music they love
The Way Music is Consumed and Shared
Another crucial component of the entertainment industry is music. Technology has impacted the way in which music is created, released, consumed, and shared. Musicians, whether amateur or professional, now have access to technologies that allow them to craft entire albums from their bedrooms and platforms like Instagram, SoundCloud, and TikTok which give them the space to share their work with fans in a matter of seconds. It is also quite common nowadays for concerts to be live streamed online with viewers tuning in from around the world, virtually. Additionally, popular music streaming brands such as Spotify, Apple Music, Pandora, and iHeartRadio have made it easier than ever before for people to access full length albums across a variety of genres. And for artists, the rise of social media advertising means that new musical creations are able to be more easily marketed to different target audiences, boosting a musician's visibility and increasing their fanbase. In the next ten years, the music industry is expected to continue embracing fresh tech trends, bringing more modernized features to listeners everywhere.