Regardless of why you're moving somewhere, one of the first things you normally check is what your cost of living might be when you get there. If you're super organized then you might actually do this before searching property for sale in Paphos. Then again, if you're looking for a luxury property then the cost of living might not be such a concern for you and only a bonus if it's cheaper than what you're used to. Either way, like most places in the world, there's a range of living costs that you can manage to best suit your lifestyle.
Costs to Consider when Searching for Property for Sale in Paphos
When it comes to managing your costs, listed below are some of the essentials you'll want to keep in mind when searching for property for sale in Paphos.
Average monthly costs

Daily expenses

Eating out

Utility bills

Schools and medical costs
Average Monthly Costs
The first figure you'll need when considering properties for sale is that a family of four has monthly outgoings estimated at an average of 2,500 euros. On the other hand, a single person can expect to pay on average 700 euros per month. If you want to check out those numbers for yourself then go to Numbeo which is an unbiased data website. You'll even get the breakdown of average monthly spendings which could be interesting for you regardless of whether you're focused on Paphos Cyprus or anywhere else on the island.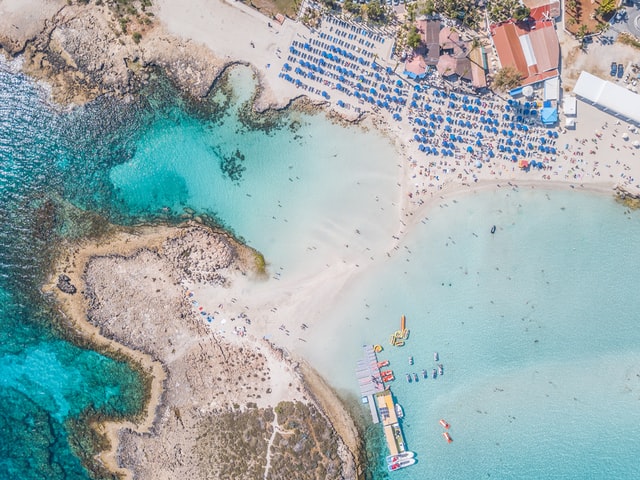 https://unsplash.com/photos/Q1PWLzsn61Q
Daily Expenses
Everyone lives differently and your idea of living comfortably might be different from someone else, especially if you're focusing on a luxury villa in the Aphrodite Hills for example. Then again, you could be located in one of the villages in Paphos District such as Kissonerga or Tremithousa. In that case, you'll probably benefit from slightly cheaper prices especially when compared to the more touristy Kato Paphos Promenade.
To give you some examples though, 12 eggs would cost you about 2.50 euros and a loaf of bread about 1.50 euros, again, according to Numbeo. On the other hand, a bottle of mid-range wine would be about 7 euros. Furthermore, domestic beer would cost you just over a euro. Those are pretty good prices when you compare them to Western Europe or the US. In fact, in terms of cost, Cyprus is considered on par with European countries such as Hungary, Poland, and Romania.
Eating Out
Let's not forget that life is about having fun at times also. We all want an evening out in a smart restaurant with good food. If you're looking for property for sale in Kato Paphos, for example, then most of the great places will be within walking distance from your villa or apartment. In terms of cost though, it could be anything from around 20 or 30 euros to 60 euros or more per person. As always, when it comes to lifestyle, you can choose the expensive or cheaper options.
Utility Bills
We all worry about our monthly bills. Although, you can reduce that worry by knowing what to expect so that you can plan ahead. You'll be glad to know that, on average for a standard household, they cost around 150 euros. Having said that, the price might change depending on where you're located in Cyprus but more on that shortly.
Schools and Medical Costs
There are some fantastic schools across Cyprus. Clearly, this might impact your search for property for sale in Paphos or elsewhere across the island. Although, Paphos does have both an international and several local schools, including nurseries. Generally, you can expect to pay hundreds of euros per year for a nursery. Moreover, it's around 4 to 5 thousand euros per year for private schools.
In terms of medical costs though, if you're a resident then you are eligible to use the public health service which is at a very good standard. Of course, there are also some great private hospitals so you have a choice.
What Property Costs to Expect when Searching for Property for Sale in Paphos
If you're searching for property for sale in Paphos or even properties in Peyia and anywhere else across the island then it's not just about your living costs. You might also want to know average prices for the property type you're looking for along with a few other details as described below:
Prices vary per region

Different property type prices
Paphos is actually one of the least expensive of the 4 main cities with Larnaca and Limassol at the top. That means that the average price of a 2 bedroom apartment is around 135,000 euros in Paphos verses 290,000 and 190,000 in Limassol and Larnaca respectively, according to Tranio, a local real estate brokerage.
Clearly, you'd expect to pay more for a detached house overlooking the Sea Caves or Coral Bay as compared to a floor apartment or bungalow. Having said that, an apartment in the sought-after vibrant promenade in Kato Paphos would also demand a certain price. In fact, there's a huge range and you can find anything from a few hundred thousand euros to several million.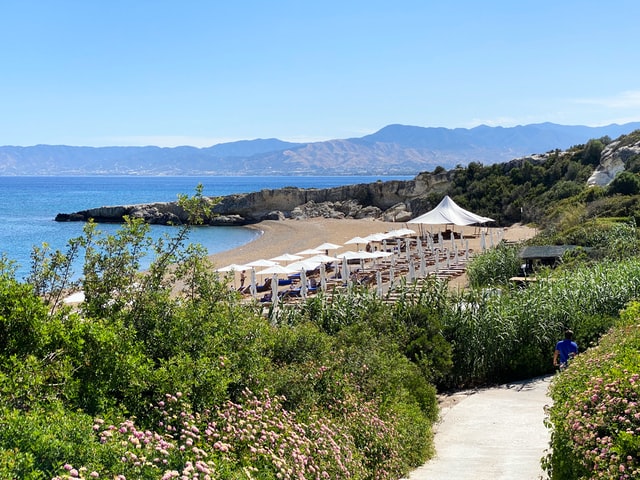 https://unsplash.com/photos/xPnZbktpb6U
Key Takeaways for Living Comfortably in Cyprus
Lifestyle is a personal choice. You can make it work for you wherever you are in the world. That means that you can go to the most expensive places or enjoy the cheaper, more charming local establishments. Either way, Cyprus is actually very cost-effective and far from the expensive places of this world. The best part is that you'll be able to find your place within the range that works for you. Then, it's about enjoying your lifestyle and having fun.