Are you looking for something you can add to an ensemble that is, purely and simply, "you?" Something you can wear between different outfits to add a sense of personality and uniqueness? Perhaps you want to draw attention to some of your own strengths and charms. This is what the signature accessory is a fantastic addition to your arsenal, and here we are going to look at a few tips on just how to choose what it will be.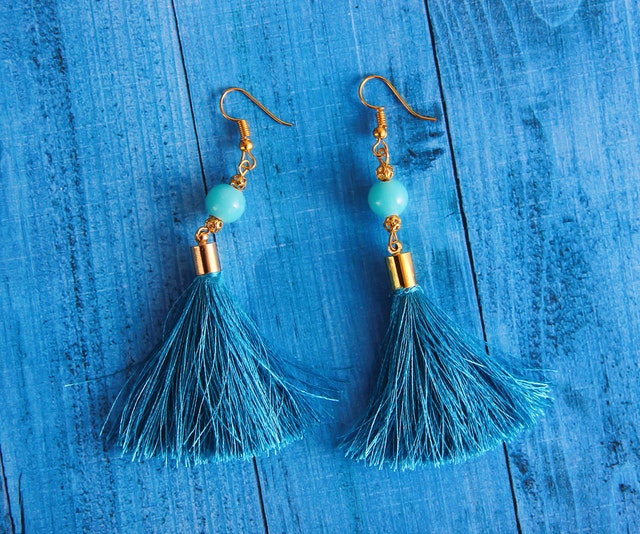 Invest in something that works for all seasons
One of the common mistakes we see when picking a signature accessory is that both men and women tend to choose something that only works as a specific time. For instance, the big, thick and colorful scarf might look great in winter, but it will become a real liability in the summer. Instead, invest wisely in something that's going to look good from one end of the year to the next, such as a high-end watch or a pair of great flats. You don't want to spend money on a signature accessory only to find that you're not able to wear it for most of the year after all. Spend your money wisely on a more versatile piece.
Make a great first impression
If you want a piece that makes you stand out from a crowd or make a better impression when you first meet someone, then you need to consider where they are going to look, first. Your profile is the most likely answer, and men can make sure they're enhancing that by choosing great fitted clothing. However, more often than not, they're going to be looking at your feet. We do tend to size people up when we first see them, after all. For that reason, learn how to pick a better, more versatile pair of shoes that can give you precisely the impression you want to make. You don't have to stop at one pair, either. There are worse things to be known for than having a lot of really great pairs of shoes.
Go with your strengths
Do you have a wonderful smile that can win over the room? Then you will want to draw attention to your smile, so drawing the eyes a little lower with a pair of hanging earrings or an eye-catching necklace could be just what you need. If you have a pair of sparkling blues or rich, inviting browns, then you can pull to eye-level with a gorgeous pair of designer eyeglasses as well. You know your strengths more than anyone else, so think about what they are and choose accessories that can draw the others' attention to them. Aside from looking great, it will make you feel more confident that your most admirable attributes are being heightened.
Make sure you can incorporate it in a lot of different outfits
We've already looked at how it's important that your signature accessory is good and useful throughout the year, no matter what season it is. However, you want to make sure that it's also a good fit for multiple different kinds of outfits. It should be able to enhance your look whether you're rocking a casual look, something more professional, or anything outside or between those boundaries. A great handbag, for instance, can be a very versatile signature piece. However, the right pair of shoes or watch for men can fulfill that role for them, just as easily. Be sure to try it out with a range of outfits to make sure it's as versatile as you need it to be.
How "on brand" is it?
No-one can tell you what does or doesn't suit you except for yourself. However, a lot of us may spend time trying to "force" a look that doesn't work for us as much as we would like it to, and it's important to recognize when this is happening. If you don't feel comfortable looking at yourself wearing the accessory in the mirror, you are more likely to be self-conscious about how others see you in it, as well. Choose a signature accessory that makes you feel confident, that makes you feel calm about what you're wearing.
Aside from the tips above, it pays to keep in mind that your signature accessory is all about what you feel good and comfortable wearing. If it doesn't feel right at the start, it probably won't feel right when you try wearing it out for the sixth or seventh time. Go with your gut.