Whether you're a stay at home mom, work at home mom, work out of the home, etc. We all need our downtime too. We work, we clean, we cook, we care for, andthen by the time the end of the day comes, we're exhausted. I don't know about you, but by nightfall, I'm still too wound up to just go to sleep. I'm not really a gaming person, but I do like some online games. In fact, there's an entire community dedicate to helping moms relax on the web with online bingo.
Ok so maybe it's not an entire community, but I sure have met tons of moms just hanging out on there trying to decompress of the day's events. After you sign up it only takes you a couple of minutes to get used to the site. There are tons of games to play such as bingo, slots, and even scratch cards.
Why Online Bingo?
I guess I prefer online bingo more than some other games, because it was one of the first games I played as a child. There's a sense of excitement about covering up numbers for the chance to win. On some bingo games there are even patterns to make and it's fun trying to make it. In those 30 minutes or so that you're playing online bingo, you truly do get to relax before your day ends.
If you're not familiar with online bingo, or it's been a while, there's even a room for newbies! (as pictured above) You can play there until you feel more confident to go on to other more challenging room and games.
Do You Have to Pay to Play Online Bingo?
That's completely up to you! There are free rooms and paid rooms. You can choose how much to deposit if you do choose to play in the paid rooms.
I spend about 30 minutes playing online bingo. Playing online, it allows me to still be present if one of the kids needs me or something should happen. I don't have to leave the house to decompress for the day. I've met some moms in the game chat rooms too and we discuss our day's events! Sometimes we get so engrossed in the conversation, we miss our BINGOS!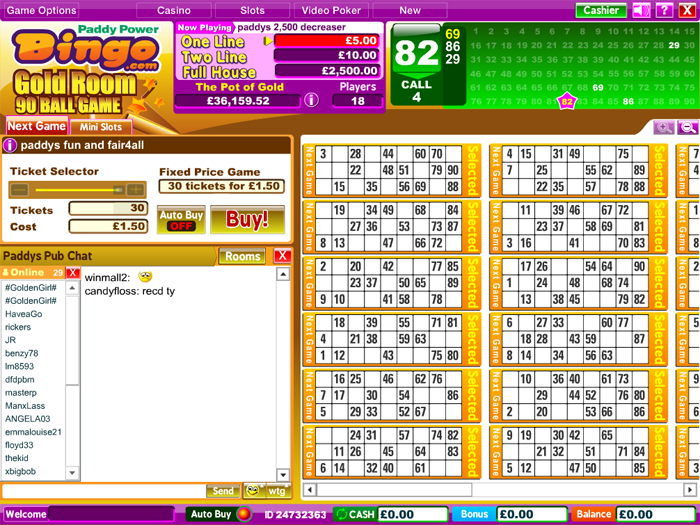 Definitely check it out if you're looking for something new to do online. Maybe I'll even see you there!
Of course just like with any kind of gambling, please play responsibly!