Trinity International Industries would love to help you become organized in your kitchen, bathroom, outdoors and many other places around your home. They can put you right on track by using some of their great products that will make your life much easier. No need to store items in boxes, they even have great bins and crates to help you neatly stack away your items.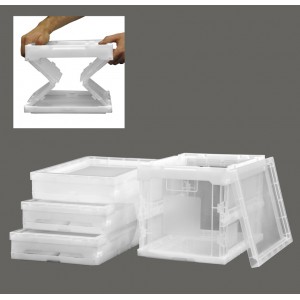 Check out these cool TRINITY 17.5 Quart Collapsible Crate – 4 pk. These are highly durable and dent resistant plastic, plus they collapses to a height of under 3″ and includes lid to secure products.
With so many things to select from you just can't go wrong with finding that right product from Trinity. With Valentines Day around the corner, I noticed something that really caught my eye when I browsed around Trinity International Industries website. My Kitchen has been lacking from not having the right bar stools.
I have yet to find the ones that I want until now. I've been seeking to find bar stools that would match some of my stainless steel kitchen accessories for months. When I saw these TRINITY 29″ Chrome Swivel Barstools in Black, I ran right into the bedroom yelling to my hubby…."these are what I want for Valentines Day"!!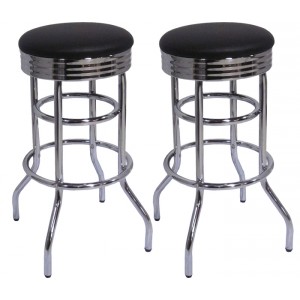 Of course he looked at me as if to say "honey are you sure"? LOL, without a doubt I'm sure! I knew these beautiful stools would accent my kitchen and would provide a room for my family and friends sit while we were in the kitchen.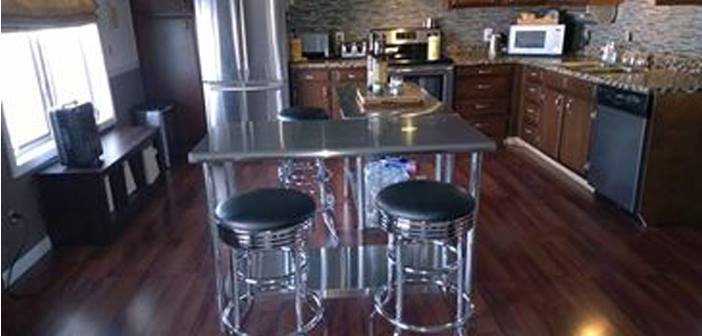 They are well design, has a very glossy chrome finish that makes them sparkle. Reinforced steel seat ring for cushion durability, 15″ diameter padded cushion for comfort. These wonderful bar stools also has 360 degree swivel and weighs 28lbs with a weight capacity of 300lbs. They are CA flame retardant too. The sturdy frame gives its users even weight distribution and they will add style to any home. Check them out in my kitchen above…awesome ha!
I know soon my husband will be remodeling the bar in the basement and yes, the TRINITY 29″ Chrome Swivel Bar stools in Black will be my first selection again to add to his bar!
I really like this company for so many reasons, prices are affordable, products are reliable, every product is sturdy and designed to making your life better. What more could you ask for.