Step & Stride shoes have your kids' feet in mind.
When my kids were growing up I always wanted to make sure that the shoes they were wearing were the correct size and were fitting with their needs in mind. Now that I have grandchildren I want them to have the same. I feel that when a child's feet are growing it is so important to make sure they are wearing shoes that will help their feet grow correctly and not hurt their arches or toes.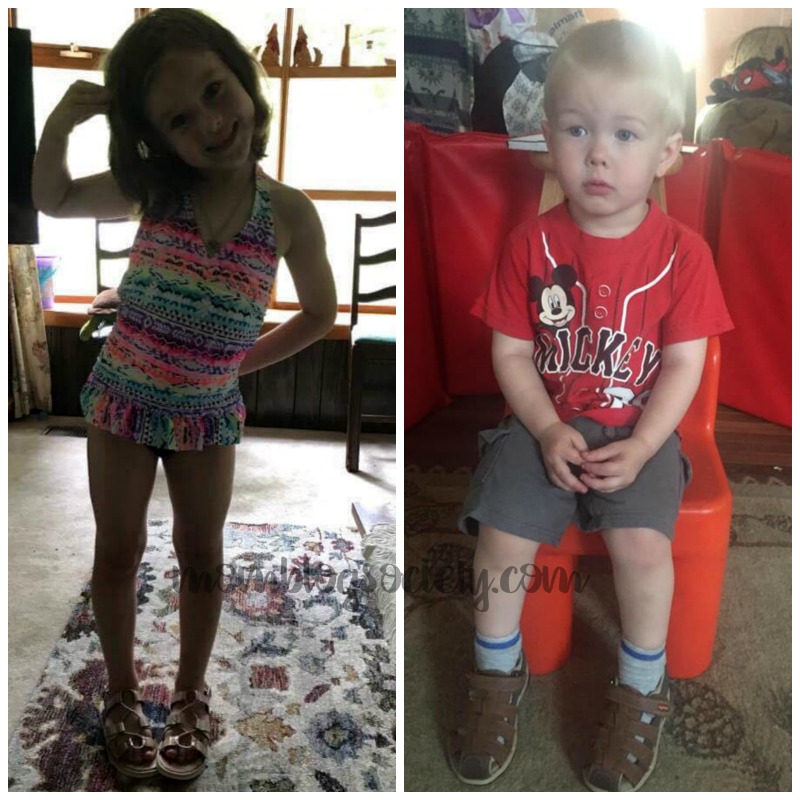 About Step & Stride Shoes
Step & Stride shoes have identifiable proprietary technology such as use of Ortholite® in each style. Step & Stride shoes provide uniquely flexible outsoles and dual density cushioning. Each pair contains removable insoles and the focus on comfort, wellness and fit sets Step & Stride apart from the competition.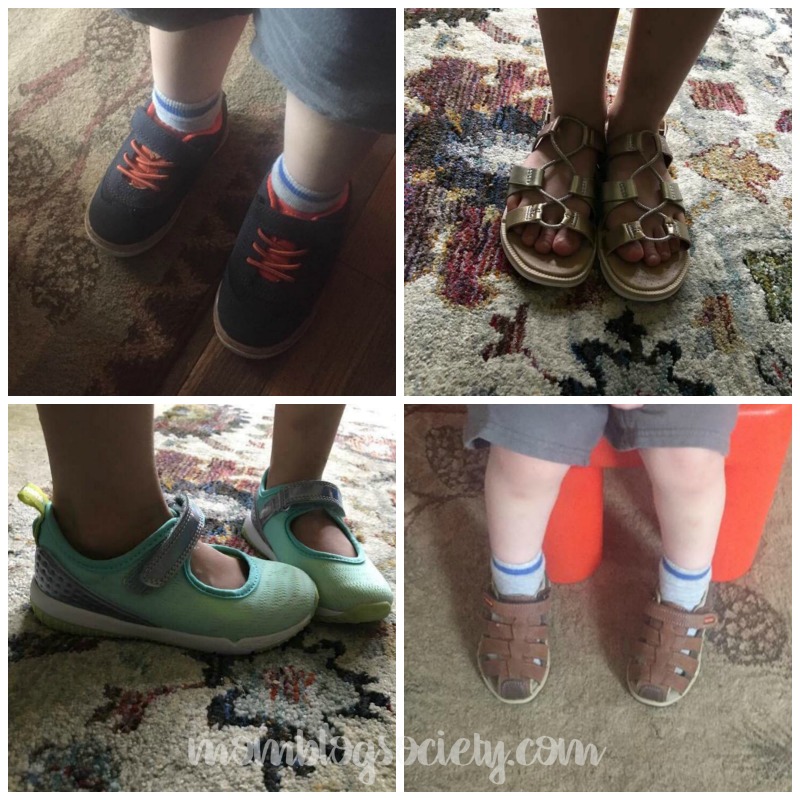 Step & Stride shoes have 3 main points when it comes to their shoes. Comfort, Wellness and Fit.
Comfort
Uniquely flexible outsoles and dual density cushioning help keep feet comfy for all day play. I love the flexibility, especially when putting them on Zak's feet.
Wellness
The benefits of Ortholite go beyond a recognizable brand name. The moisture wicking and antibacterial properties help keep feet healthy and odor free. When I took Zak's pair that he was wearing off before putting on the new Step & Strides I noticed his sneakers smelled terrible. Even Zak said yuck.
Fit
With adjustable buckles or removable insoles, every style offers medium and wide widths for an adjustable fit. These are perfect for the in-between sizes, those chubby baby feet and those that grow way too fast. Emma has been growing through a bit of a growth spurt so I knew these would be perfect for her this summer.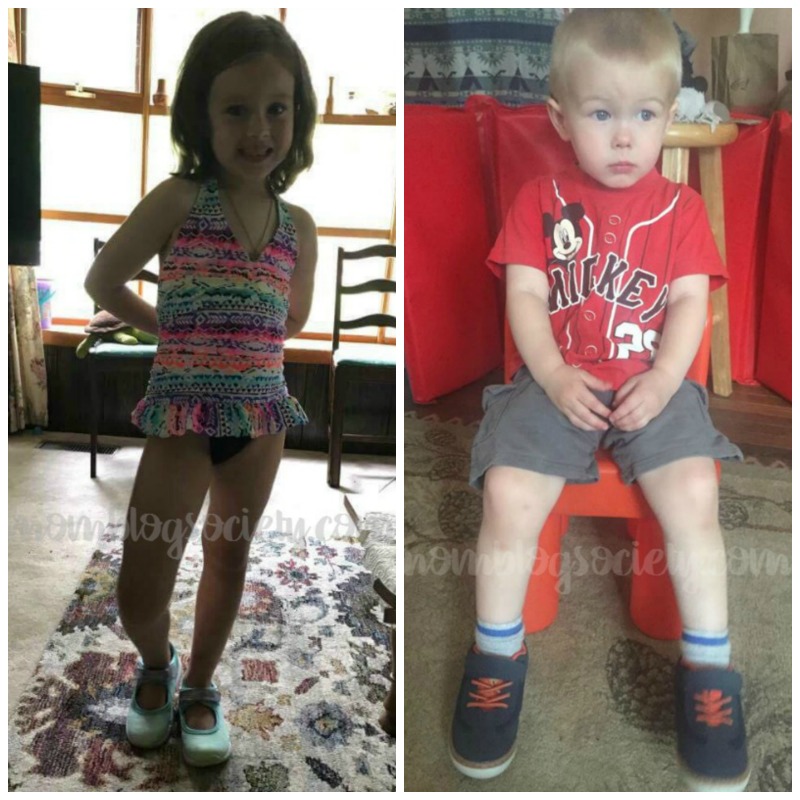 The kids love their new shoes!
Zakary was so excited to try on his 2 new pairs of shoes but decided to keep wearing the sneaker type. He did like the sandals though and has worn them since he got them. Emma was just wearing her sandals the other day and said the color was perfect, (I opted for gold) and they were comfy. The second pair she received she also loves because they slip on and off easy because she loves to go swimming. These make it easy for her not to worry about her feet being a little damp once she is done.