Growing up, I loved Betty Spaghetty. I always get fond memories when I see my kids getting the opportunity to play with something that was around when I was a kid. I remember changing her hair and clothes and having a great time for hours on end. Just warms the hearts to see my kids playing the same way I used to, even though there is a significant age gap.
My kids recently found themselves in love with Betty Spaghetty, when they tried out the Betty Spaghetty Hair Fashion Pack. They love changing all the pieces a million times and Betty Spaghetty becomes so many things. The laughter and smiles is always what I look for when they are playing. It speaks volumes.
The ability to customize a figure brings a lot of enjoyment and pride when they get it looking just the way they want. I enjoy all the hair styling options in this pack. My girls end up changing her hair style a million times and all of her other parts as well. I have yet, to see them show me a Betty Spaghetty that looks like a repeat performance.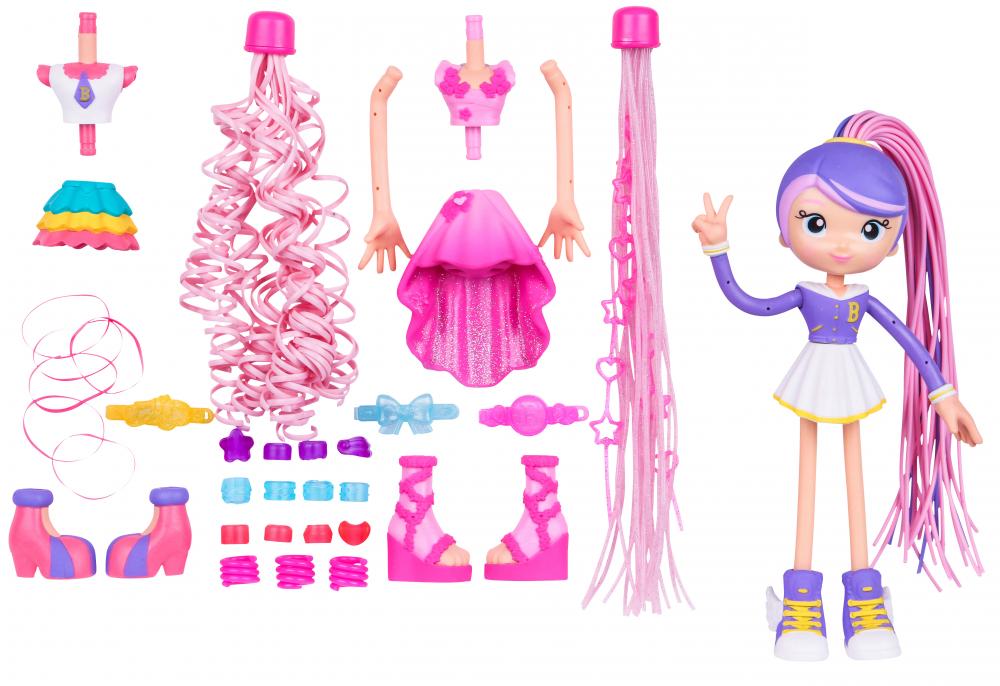 What's Inside
1 x Full Doll
2 x Extra Costumes
1 x Extra Pair of Arms
1 x Extra Pair of Legs
12 x Hair Beads
4 x Hair Coils
4 x Hair Clips
6 x Elastic Bands
1 x Doll Stand
Instruction Manual
Betty Spaghetty Hair Fashion Pack makes an excellent gift for girls 4 and older. It brings a lot of options in creativity for them.
Connect with Moose Toys: