Kathy McDaniel is the creator of the popular food blog," Lemon Blossoms," home cooked recipes with a professional chef.
After graduating from a professional culinary school, Kathy jumped full speed into the industry. Her first job was supposed to be as a prep cook but somehow, she ended up working for Chef Wolfgang Puck and the Food Network as his on-set assistant for his TV show Wolfgang Puck's Cooking Class. Later, she was called to work on a few episodes of Throwdown with Bobby Flay.
"The culinary world is fascinating and I have experienced it in many different roles. I have worked as an executive chef in a restaurant, I started and operated my own catering company, sold a line of gourmet food products, worked as a Private Chef for a few celebrity clients and served as a kitchen manager and teacher in a cooking school," stated Chef Kathy.
Chef Kathy took the time to help our Mom Blog readers with her best tips for Holiday cooking and entertaining!
The Busy Mom's Guide to Planning and Prep for Holiday Meals
Having a plan of action is very important
First, put a guest list together that includes dietary restrictions, likes and dislikes.

Plan your menu accordingly and remember that not everything needs to be made from scratch!

Pick a few recipes with shortcuts or buy a few items to make your life easier. Purchasing a couple of already-made items keeps me sane and relaxed during the holidays.
For example, if you are not a baker, buy something delicious.
You will immediately feel your stress melting away.
Make sure you have a balanced menu. I know my kids would like to have mashed potatoes, mashed sweet potatoes, mac and cheese and bread for most holiday dinners, however, I know a couple of light dishes won't hurt anyone!
Your menu should have a few items that can be made ahead of time like pies, sauces, mashed vegetables, etc.
Make a shopping list, check it twice and ask yourself if you are making too much food (or not enough). Most likely you can take off a dish or two from the menu and end up having plenty to eat. Don't overdo it.
Shop early in the day. It's less crowded and you get the best produce.
Make a timeline and start cooking at least 3-4 days prior. Some of the things you can start ahead of time are things like measuring dry ingredients, make cookie dough, pie crusts, broths, cornbread for stuffing or dressing, toasting nuts, etc.
Set the table ahead of time! Even if the food is a bit late, you know everything is ready to go and beautiful!
Make one filling appetizer in case things are running late in the kitchen. If you have a house full of kids, make sure you have plenty of goldfish crackers, apples and string cheese! That will make them happy if they get hungry before dinner is ready.
Make sure you have enough serving utensils (and teaspoons)! For some reason, I can never find enough teaspoons when it's time for coffee or tea and dessert.
As much as I like reusable glass containers, during the holidays I get plenty of resealable bags. They take less space in the fridge and can be stacked flat one on top of the other.
Put your guests to work! Yes, you heard me right. People love being part of the meal preparation. Give them easy tasks and keep them busy and entertained. As an added bonus, you get help while spending time with them in the kitchen.

Lastly, I have three important words – Instant Read Thermometer. Make sure you have a meat thermometer that works so you know when your meat is ready.
A classic dinner recipe for the Holidays: Beef Tenderloin Roast with Wine Sauce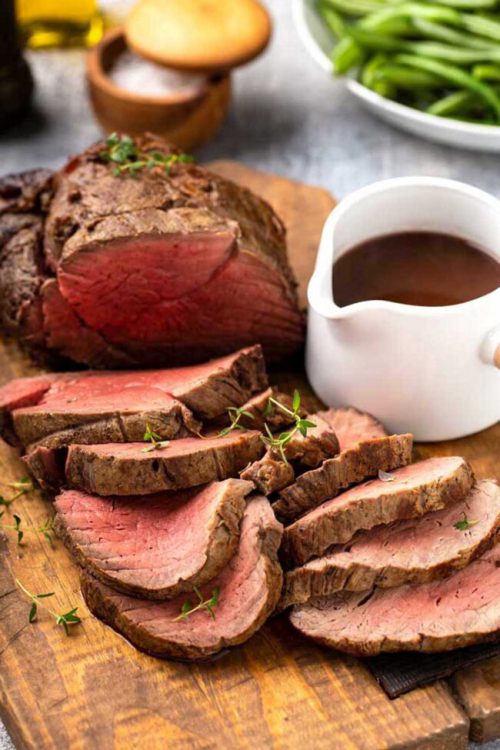 Beef Tenderloin Roast with Wine Sauce is an easy and impressive main dish perfect for special occasions or holidays. This tender, melt in your mouth beef tenderloin roast recipe is easy to prepare and absolutely delicious.
https://www.lemonblossoms.com/blog/beef-tenderloin-roast/
Side Dishes for a Delicious Holiday Dinner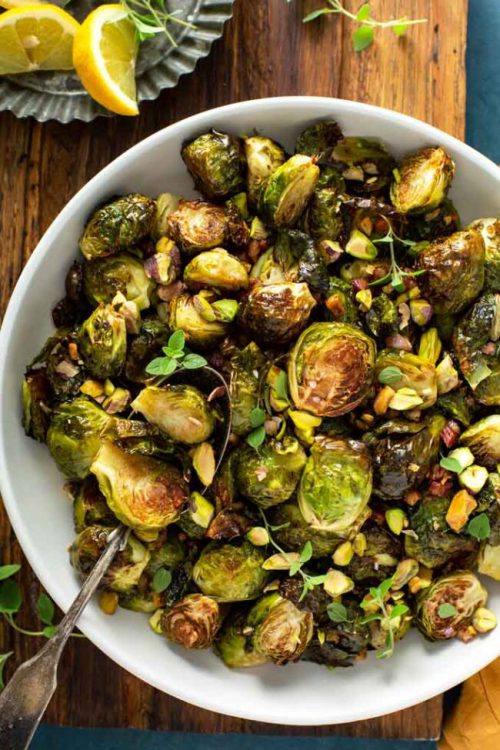 Roasted Brussels Sprouts with Balsamic and Bacon
https://www.lemonblossoms.com/blog/balsamic-roasted-brussel-sprouts-with-bacon-recipe/
Cauliflower Gratin https://www.lemonblossoms.com/blog/easy-cauliflower-gratin-recipe/
Creamy Homemade Baked Mac and https://www.lemonblossoms.com/blog/homemade-baked-mac-and-cheese/
DESSERTS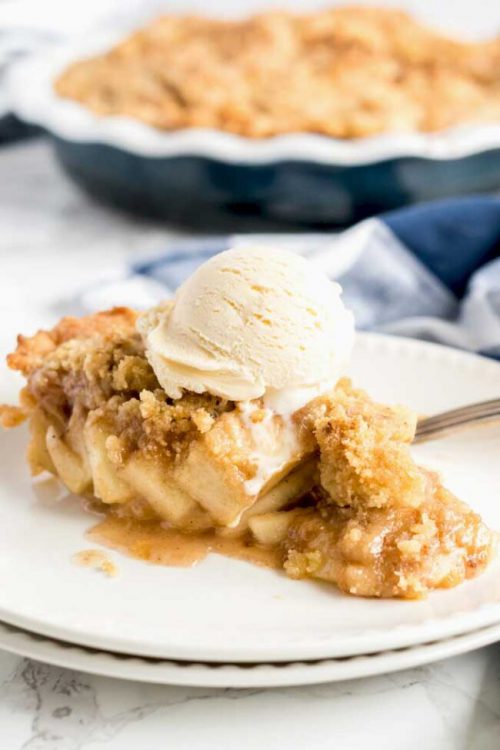 Butterscotch Pie https://www.lemonblossoms.com/blog/butterscotch-pie-recipe/
Dutch Apple Pie https://www.lemonblossoms.com/blog/dutch-apple-pie-recipe/
White Chocolate Dipped Cranberry Oatmeal Cookies
https://www.lemonblossoms.com/blog/white-chocolate-dipped-cranberry-oatmeal-cookies/
Experience more recipes and tips from Chef Kathy on her blog: